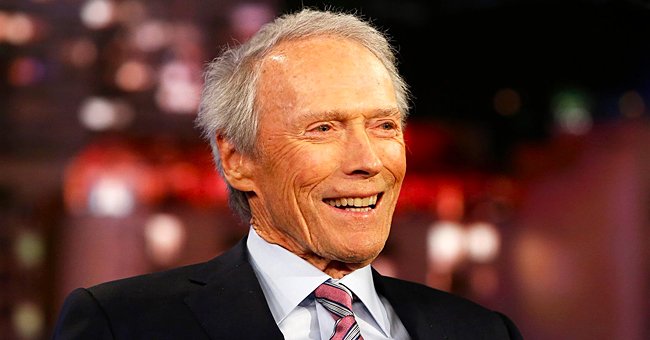 Getty Images
Clint Eastwood's Daughter Francesca Goes down Memory Lane with a Sweet TBT Pic with Her Sister

Clint Eastwood's daughter Francesca went down memory lane in her recent media share, where she posted a precious snapshot of her and her younger sister Morgan.
New updates on Instagram had fans getting a glimpse of Clint Eastwood's grown daughters and fellow stars Francesca and Morgan Eastwood, in a throwback shared by Francesca.
The lovely family photo recently posted was taken years ago when the Eastwood girls were little. The image showed them in what seemed to be a red carpet event.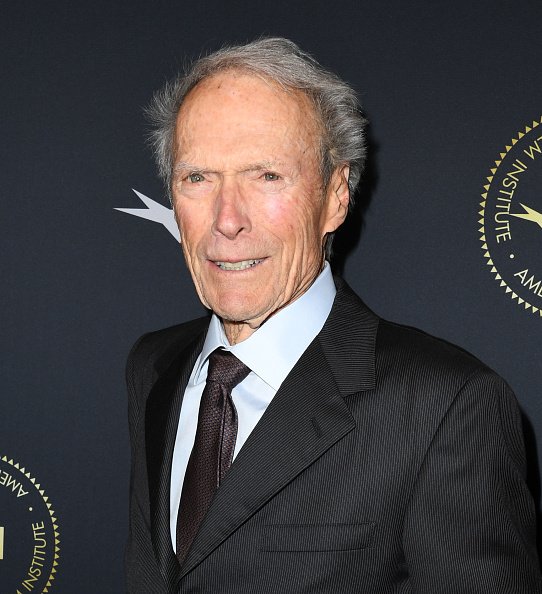 Clint Eastwood at Beverly Hills on January 03, 2020 in Los Angeles, California. | Photo: Getty Images
Francesca looked pretty, rocking a dark green dress styled with many tiny holes. The star actress had the same captivating smile fans knew her for a while, leaving her blond hair down her dainty shoulders.
Next to Francesca stood Morgan, looking adorable in a little black dress designed with white flowers. Their star dad, Clint, was also in the photo as he was photographed placing a sweet kiss on Morgan's raven hair.
Little Morgan did not hold back on her excitement as she squinted, enjoying her dad's gesture. Francesca and Morgan are two of Clint's kids and are the youngest of them all.
Clint has a big blended family, but he makes sure to support his kids during their milestones.
Besides making a name for himself in the classic and more modern times, "Gran Torino" star Clint is a family man who fathered eight kids. His oldest is Laurie Murray, 65, who was not acquainted with the star until later.
The award-winning actor's second child is Kimber, 55, a makeup artist and film producer. Kimber has been married thrice and has a 35-year-old son named Clinton.
Kyle is Eastwood's oldest son, who has made a name for himself as a jazz musician. His immediate sister is Alison, an actress, designer, model, director, and film producer.
Scott comes next, and at the age of 33, he is considered one of Clint's most famous children. The award-winning star has been active since 2006 and acted in "Gran Torino" alongside his father.
Kathryn is Scott's immediate sister, sharing the same mom. She is an actress just like her siblings, Francesca, 26, and 23-year-old Morgan. All of Clint's kids are from two marriages and several relationships.
Clint has a big blended family, but he makes sure to support his kids during their milestones. The 90-year-old was present by Francesca's side during the premiere of her 2017 film, "M.F.A," and the pair had a field day being the ideal father-daughter duo.
Please fill in your e-mail so we can share with you our top stories!