Vanessa Bryant Flaunts Her Long Locks & Eyebrows as She Hopes for Her Hair to Grow Faster
Kobe Bryant's wife, Vanessa, recently took to Instagram, proudly showing off her locks and eyebrow while wishing that her hair would grow longer.
Vanessa Bryant seems to be dissatisfied with her hair length as the mom of four recently took to social media to ask her locks to grow faster.
In a post shared on her Instagram story, Vanessa flaunted her straight hair and eyebrows while filming a TikTok video with a voiceover. She joked that no woman has a combination of real hair, real eyebrows, and a natural face.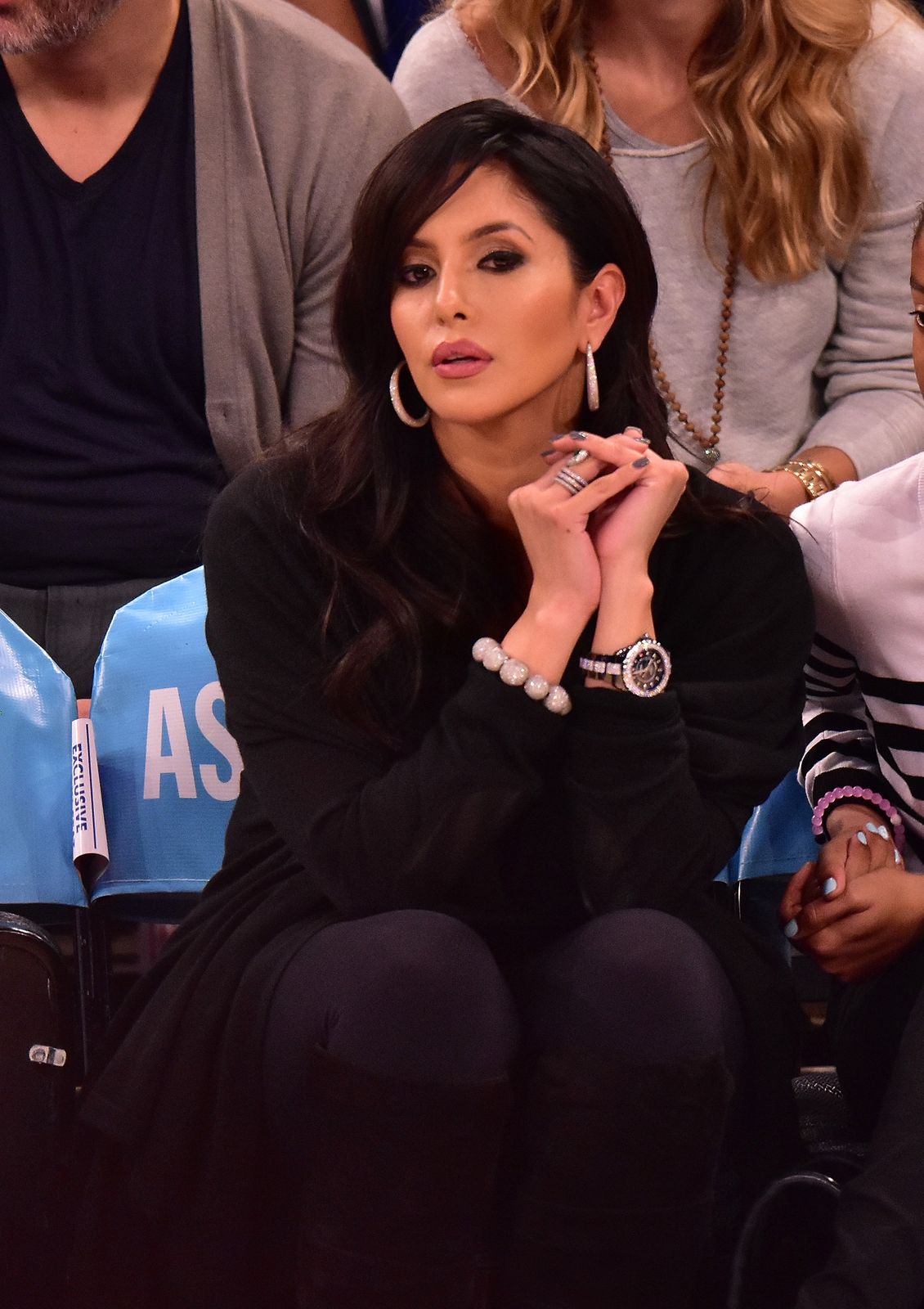 Vanessa proudly pointed to her features, proving the voiceover wrong. She captioned the video expressing that she wanted longer hair. She wrote:
"Come on, hair….grow back faster. Dang it"
When Vanessa is not flaunting her physical features, the proud mom enjoys giving fans a glimpse into her fun moments with her daughters.
Last month, Vanessa shared an adorable video of her daughter Bianka Bella getting bike lessons from famous singer and entrepreneur Ciara.
Apart from publicly doting on her kids on social media, Vanessa also makes sure to pay tribute to her husband, Kobe Bryant.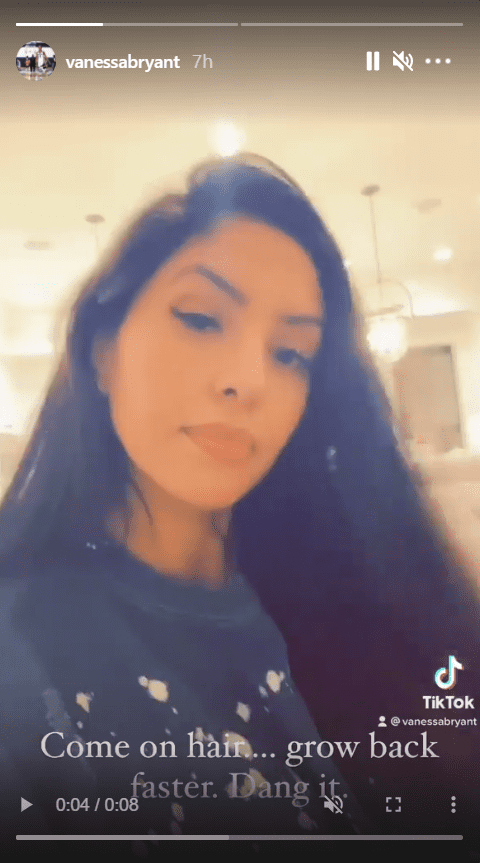 In the clip, Bianka rocked a puffy pink jacket with a matching beanie. The little one was captured on a baby blue bike as Ciara guided her on an airport tarmac.
The singer seemed super happy helping Bianka as she cheered the little one on. Captioning the clip, Vanessa expressed gratitude to Ciara and her husband, Russell Wilson. She wrote:
"Thank you so much for this Christmas vacation Auntie @ciara and Uncle @dangerusswilson. Love you guys!!!"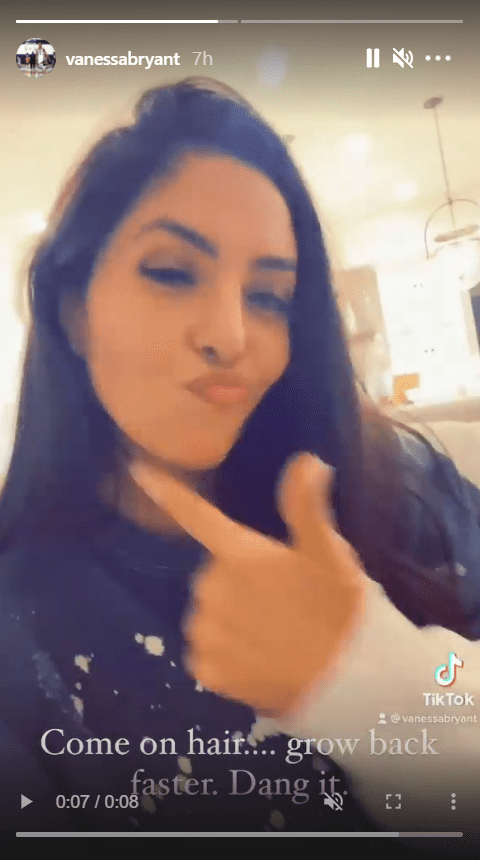 In addition to sharing cute moments with her children, Vanessa also makes sure to share some of her daughters' interests and milestones with fans.
Taking to Instagram recently, the proud mom shared a post revealing one of her oldest daughter Natalia's top school choices for college.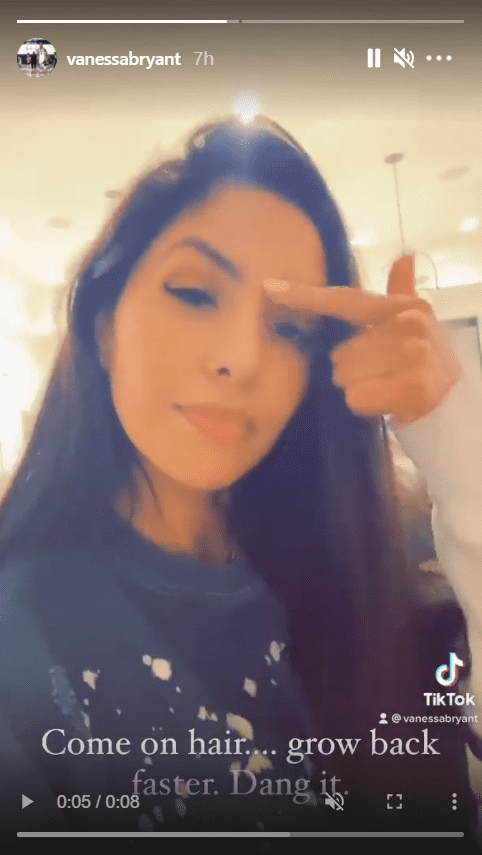 Alongside an adorable picture of a smiling Natalia wearing an NYU sweatshirt, Vanessa explained that the teenager was considering going to New York University.
Apart from publicly doting on her kids, Vanessa also makes sure to pay tribute to her husband, Kobe Bryant, who died in a tragic January 2020 helicopter crash.
Following Kobe's death, Vanessa took to social media to show off a tattoo she had gotten in honor of the late NBA star and their daughter, Gianna, who also died in the crash.
While losing her husband was an unpleasant ordeal, Vanessa continues to be strong for her daughters. Without a doubt, they are lucky to have a mom like her!