Gabrielle Union's Daughter Kaavia Steals Fans' Hearts in Funny Video Eating Huge Slice of Bread
Gabrielle Union's daughter Kaavia James has left fans, and followers overwhelmed with cuteness after a post of the 2-year-old was shared on her Instagram account.
Union shared an adorable video on Sunday of her daughter Kaavia James Union Wade ravishing a massive piece of bread. Kaavia is completely absorbed with tucking into her sandwich in the video.
With crumbs all over her face and a piece of bread in either hand, Kaavia pays no attention to anything else around her besides enjoying her food. 
Kaavia's passion for food has become evident on social media. A week ago, Union posted another clip on Instagram of her daughter refusing to share her pasta with her mom.
In the video, Union cajoles her daughter into giving her just one piece of pasta. She even tries to grab one out of the bowl, but Kaavia yanks it back out of her mother's hand. Union says to Kaavia:
"You could have one and Mom could have one."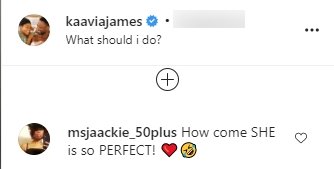 Last year Kaavia failed the viral TikTok patience snack challenge, popularised by Kylie Jenner and her daughter Stormi Webster. In the challenge, the parent leaves a treat in front of their child and tells them not to eat it until they return.
In a video on Instagram, Union leaves some Bitsey's Brain Food on a tray on the table in the living room, telling her daughter that she can only have some after returning. But Kaavia can't resist and eats the Bitsey's.
Union's daughter with Dwyane Wade was born in November 2018 via surrogacy after struggling with fertility issues.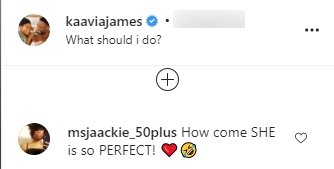 Union wrote the book during quarantine, and Ashley Evans illustrates it. Union said that she wanted the book to be a celebration and representation for non-traditional and blended families. 
Although she is stepmother to Dwayne's four other children, before Kaavia, they shared no other biological children. Union wrote in the memoir saying,
"My body has been a prisoner of trying to get pregnant."

Union's daughter with Dwyane Wade was born in November 2018 via surrogacy after struggling with fertility issues. Union experienced eight or nine miscarriages and several rounds of IVF over the course of three years.
"We're Going to Need More Wine" is Union's first book and memoir, published in 2017, which details her fertility difficulties. In both her books, Union stresses the importance of loving and accepting different children and families.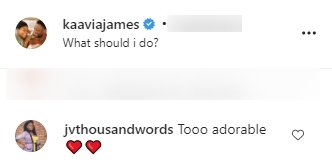 After years of struggling to fall pregnant, it is no surprise that Union and her daughter are so close. The two even dress alike and have been featured wearing Genesis Swimwear and SKIMS loungewear. 
Union's fans love the video of Kaavia munching on her huge sandwich, commenting on her intense facial expressions, creating new captions for it, and remarking on Kaavia's beauty.