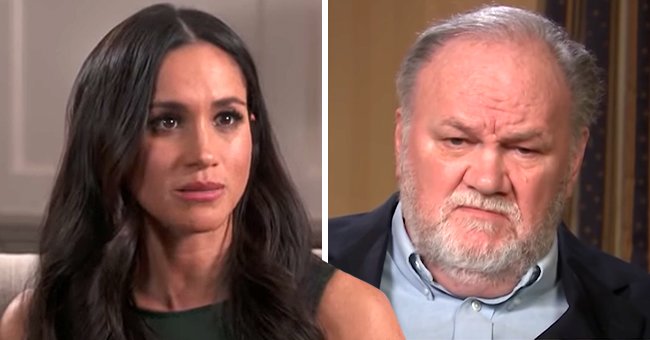 YouTube/Good Morning Britain. | YouTube/BBC News
The Sun: Meghan Markle's Estranged Dad Is Making a Documentary on What Went Wrong between Them

Meghan Markle's estranged father, Thomas Markle, opened up about the contents of his documentary in the making, and it's all about his life and his now-royal daughter.
Award-winning lighting director, Thomas Markle, wants to give viewers a more "complete" picture of his relationship with his daughter, Meghan Markle, through a new documentary.
Working alongside a cinematographer, Markle hopes to complete the documentary sometime this year, and he said that it would be more in-depth than a similar piece that aired on Channel 5 last year.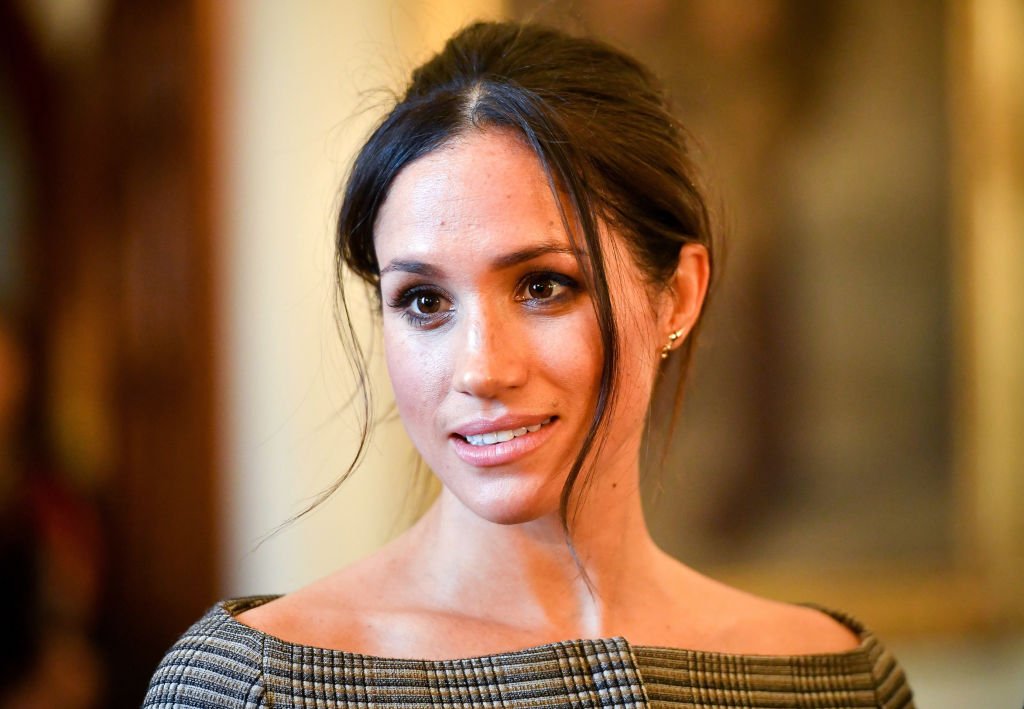 Meghan Markle chats with people inside the Drawing Room on January 18, 2018, in Cardiff, Wales. | Source: Getty Images.
THOMAS AND MEGHAN
News of the 76-year-old's latest project came shortly after Markle, and Prince Harry reportedly agreed to a Netflix documentary.
While his bio begins with his love of theatre and earlier life, Markle then shifts his focus to his daughter's life and their relationship, as he told The Sun:
"Then my life with Meghan, growing up, her school days until she went off to college, and when her career began."
PRIOR UNSEEN FOOTAGE
Living in Rosarito, Mexico, Markle wants viewers to see what happened to his "baby girl" growing up, and therefore intends to use previously unseen footage taken from home videos, as he said:
"My documentary will have some new videos and my favorite photo of my 'baby girl' and we try to figure out what went wrong."
ANOTHER PERSPECTIVE
However, Markle is not the only family member to share more on his life with The Duchess of Sussex. Her half-sister, Samantha Markle's memoir, is set for release at the end of January.
Although "The Diary Of Princess Pushy's Sister Part 1" is not the typical tell-all biography, Samantha used it to share her experience with Meghan and their father.
While Samantha later noted that the royals wouldn't be "unhappy" with its contents, she teased that it will contain a little bit of something for everyone.
REQUEST FOR CONTACT
In 2020, Prince Harry and Markle settled down with their son Archie in California, and according to Us Weekly, Thomas is trying to make contact.
A source told the publication that Markle sent several letters to the royals' new home, but they have "remained unopened." Their fall-out in 2018 dealt their relationship a devastating blow.
Markle didn't show up for Meghan and Prince Harry's wedding, citing health issues as the reason, even though he got caught out staging paparazzi pictures ahead of the wedding.
Markle may be estranged from her family, but she and Prince Harry reportedly plan on reconnecting with the royal family in person in the UK this summer.
The royal couple wants to be present for Queen Elizabeth II's 95th birthday celebrations, while the Duke of Edinburgh will turn a milestone 100 in June.
Please fill in your e-mail so we can share with you our top stories!