Marie Osmond's Grandkids Make Sweet Video after Their Family Couldn't Spend Christmas Together
Marie Osmond gets hearts melting following an endearing video made by her grandchildren after missing Christmas together as a family.  The grandmother of 7 is excited about welcoming her 8th grandchild due this year.   
Former "Donny and Marie," star Marie Osmond says she was moved by a video made by her grandkids, which she couldn't see over Christmas due to COVID-19. 
The video shared on Instagram stars Rocket Jade, 5, calling Maude, 20 months, to rally the other cousins to share love messages for their grandpa, Steve Craig.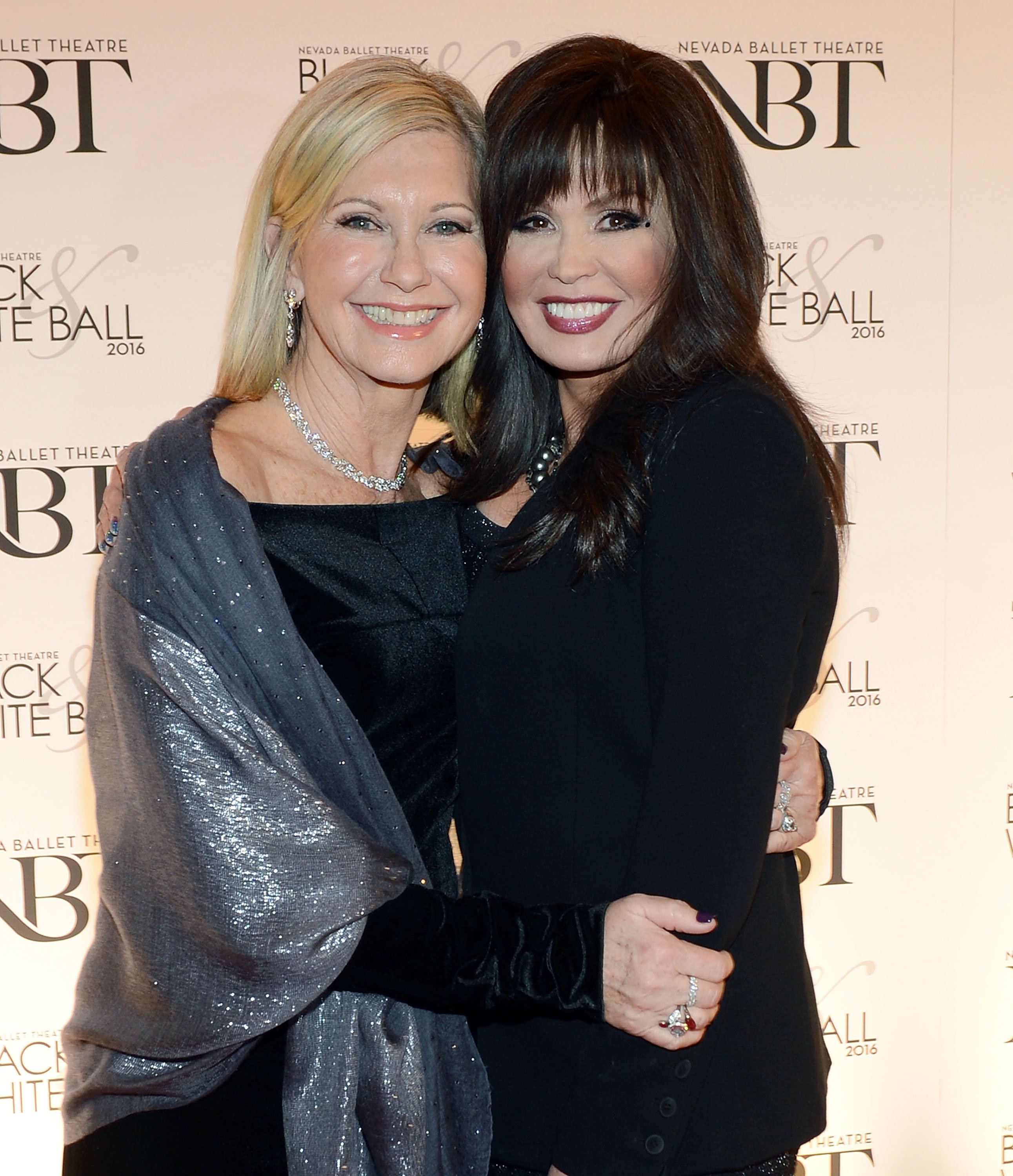 The clip then shows brothers Stephen, 7, Christian, 5, and Maxwell, 2, sitting in front of their Christmas tree, as they each get a turn saying what their favorite thing about grandpa is.
The author of "The Key Is Love" was touched by how creative her grandkids were, as she shared only the introductory portion of the video. She added in her caption:
 "I guess my two granddaughters Rocket and Maude and my grandson Maxwell are destined to become actors!" 
Although the global pandemic interrupted a huge family Christmas, Osmond, 61, did share that they often pack up their motorhome to visit all the grandkids, as nothing will get in the way of her time spent with them. 
The "Papa Roses" singer has a lot more time to do so now, following the termination of her 11-year contract in Las Vegas with the "Donny and Marie" show. 
Osmond patiently awaits the arrival of her 8th grandchild. 
2020 also saw the former DWTS contestant's exit from CBS' "The Talk," only 1 year after replacing Sara Gilbert. Osmond co-hosted with Eve, Carrie-Ann Inaba, Sharon Osborn, and Sheryl Underwood. 
At the time, Osmond cited her excitement over upcoming work projects. She was also ecstatic to spend more time with her husband, as she included in her statement to "Deadline": 
"At this stage of my life, I'm looking forward to spending more time with him and visiting all the kids/grandkids."
Some might say Osmond and Craig were truly meant to be. The couple was first married in 1985 but got divorced. However, they found their way back to each other 26 years later, and re-married. Together, they share one child, Stephen. 
After her first divorce, Osmond had 6 other children with Brian Bosil. Sadly, they buried their son, Michael, in 2010 following his death at the age of 19.  
Osmond patiently awaits the arrival of her 8th grandchild, after her son Stephen and his wife, Claire announced they were expecting their fourth child in October. 
The loving grandmother recently spoke about her favorite past times which she enjoys with her young brood, including miniature golfing, coloring, and cooking delicious treats.