See 'Yellowstone' Star Kevin Costner's Heartfelt Message to Fans as He Celebrated 66th B-Day
"Yellowstone" star Kevin Costner, in a beautiful black and white photo, sent messages of appreciation to fans on his Instagram page as he celebrated his 66th birthday.
American actor Kevin Costner recently took to his Instagram page to appreciate his fans for their wishes on his 66th birthday, saying he is incredibly grateful for another trip around the sun.
The "Yellowstone" star shared a beautiful black and white outdoor photo that featured him sitting alone on a wooden patio, holding his guitar with legs crossed and placed on a small table.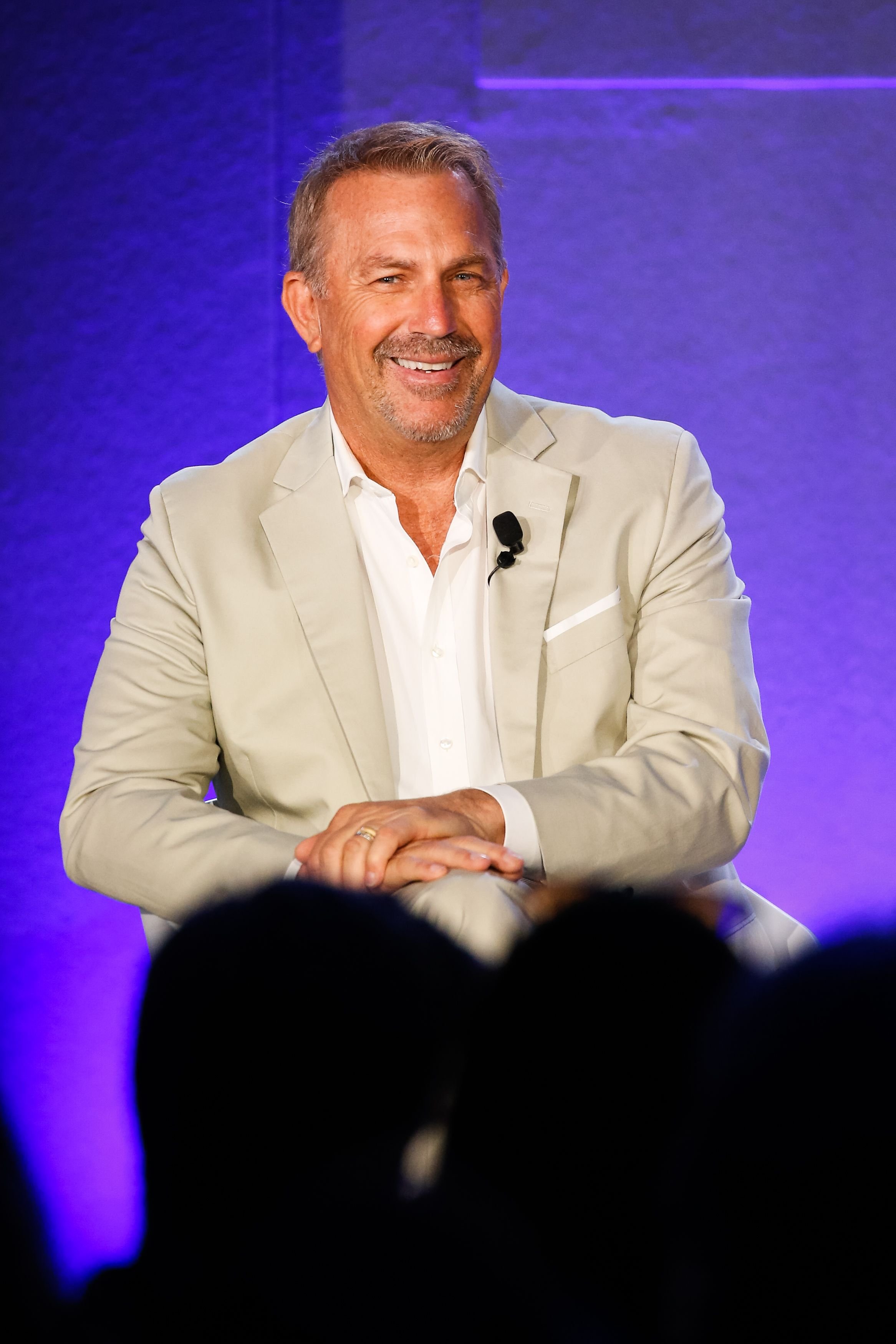 He wore a shirt with his sleeves folded and paired with what seemed to look like jeans and nice boots. The blur in his hand showed that his fingers were ready for some action on the guitar.
With Kevin's face looking away, eyes hidden by his dark shades, the actor's beautiful smile revealed his cute dimples, and the image was lit up, warming the "Yellowstone" star's fans' hearts.
Birthday messages followed in the comment section. Fans did not relent in expressing their love for the star and wished him the best for the rest of his time on earth. One fan added that he was her biggest crush in life.
Costner was born in 1955 in Lynwood, California, to Bill Costner and Sharon Costner and grew up with his older sibling, Dan Costner. Although Kevin did not grow up around fame and wealth, he created a niche for himself in the entertainment industry. 
He recently filed a $15 million lawsuit against his former business partner, Jim Wilson.
Costner is multi-talented. The 66-year-old does not just act; he also sings. He is the lead singer of the Kevin Costner and Modern West band, which he founded in 2007 and still sings with to date.
As an actor, Costner played John Dutton's role on the hit cable series "Yellowstone" effortlessly. When asked if he would be returning to the show, he refused to give a definite response.
The "Yellowstone" star, who loves the outdoor, has a 160-acre ranch near Aspen where he spends quality time with his family. He takes his role as a father seriously as he says it is a role for which he would be rewarded his whole life. 
Costner is currently married to Christine Baumgartner with three children: Caden, Hayes, and Grace. He has three older children, Annie, Lily, and Joe, with his ex-wife, Cindy Costner, and a son, Liam, with Bridget Rooney.
Despite spending less time in Hollywood scenes, much attention is still drawn to him. He recently filed a $15 million lawsuit against Jim Wilson, who refused to give the actor his stock from a production company they founded in 1992. Costner is prepared to go all out on this lawsuit as he wants justice served.