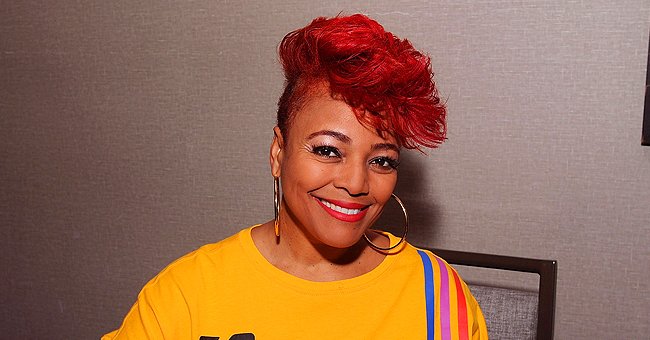 Getty Images
Kim Fields Shares 7-Year-Old Son Quincy's Insightful Reply after a Talk about Dr King's Work
"The Facts of Life" star Kim Fields shared a picture on her Instagram Story showing an insightful reply her son Quincy, 7, gave during a conversation about Dr. Martin Luther King Jr.
Actress Kim Fields' second son Quincy Xavier is growing up to be filled with wisdom. This fact was evidenced by a post his mother shared about him on her Instagram Story on Monday.
Fields shared a picture of 7-year-old Quincy smiling while clad in a denim hoodie with his name and age written above and beside his picture.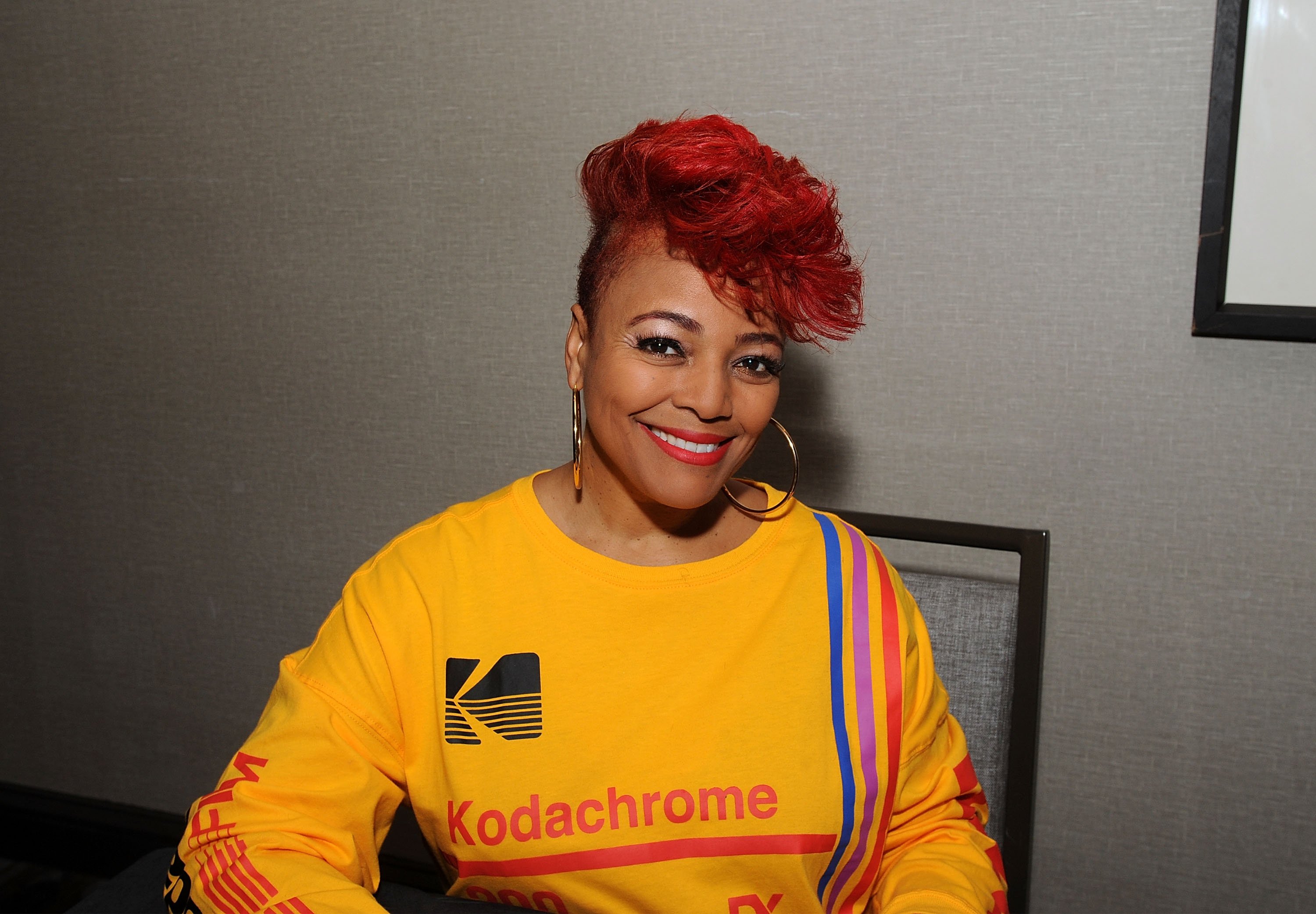 Kim Fields at the Hilton Parsippany on October 27, 2018 |Photo: Getty Images
Fields captioned the picture by saying she and her son were talking about the iconic Dr. Martin Luther King's work when Quincy said this:
"No one is better than anyone. People are people."
Such words from a seven-year-old show so much wisdom and Fields expressed how proud she was of her son with the hashtags she added to the post.
These hashtags included "Wisdom," "A Child Shall Lead Them," "MLK Day," "Train Up A Child," "Quincy," and "MLK." Fields' post coincided with Martin Luther King Jr. Day, which was celebrated on Monday.
Quincy is Fields' second son with her husband and Broadway actor Christopher Morgan. The couple welcomed Quincy on December 3, 2013. They also have a 13-year-old son, Sebastian Alexander.
The actress said parents must remain parents and not allow their kids to have free reign over everything.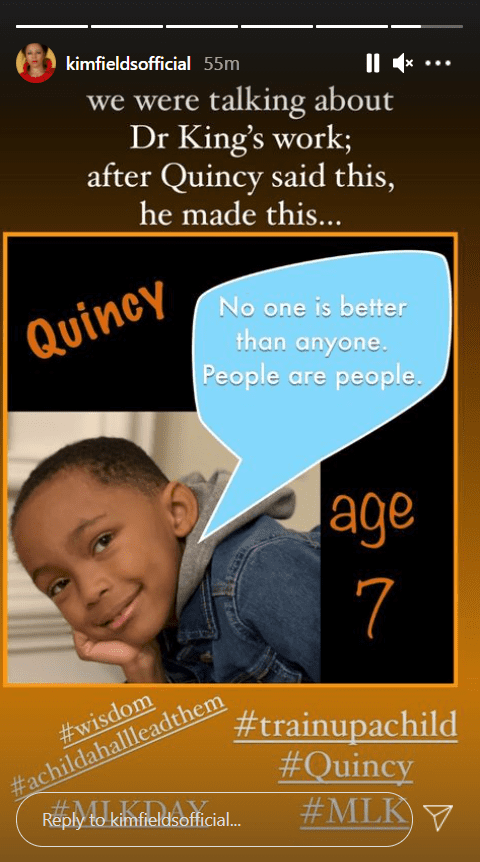 Actress Kim Fields shares a picture of her adorable son Quincy Xavier on her Instagram story | Photo: Instagram/kimfields
Besides being a loving mother to Quincy and his older brother Sebastian, Fields has enjoyed an impressive career that has seen her star in famous television sitcoms like "The Facts of Life," "Good Times," and more.
Her career began when she was only seven. Fields made her first television appearance in the 1970s "Mrs. Butterworth" commercial.
Following that appearance, Fields would go on to hold audiences spellbound with her incredible talent, which many witnessed with her notably impressive portrayal of Dorothy "Tootie" Ramsey on "The Facts of Life" from 1979 to 1988.
Besides her talents as an actress, Fields is also an author. She published her autobiography, "Blessed Life: My Surprising Journey of Joy, Tears, and Tales from Harlem to Hollywood," in November 2017.
Though Fields is a busy woman, her main priority is being a mother to her sons. In an exclusive interview with Elev8, she spoke about the challenges of raising a family in the new social media and internet world.
The actress said parents must remain parents and not allow their kids to have free reign over everything. She said parents must set boundaries for their kids to know when and how to do things.
From Quincy's wise words in his mother's Instagram Story post, it is evident that Fields' kids are taking her lessons home and would most likely grow up to become important men in society in years to come.
Please fill in your e-mail so we can share with you our top stories!