Ozzy Osbourne's Daughter Aimee Reveals If She Regrets Decision to Not Star in 'The Osbournes'
The oldest child born of the long marriage of Ozzy and Sharon Osbourne, Aimee Osbourne, is also a singer who has slowly made her way in the business away from the family name.
37-year-old English actress and singer Aimee Osbourne is the oldest of the three children that heavy metal legend Ozzy Osbourne, 72, and his second wife Sharon Osbourne, 68, share.
While Aimee's younger siblings Jack Osbourne, 35, and Kelly Osbourne, 36, became household names in 2002 for their appearances in the reality series "The Osbournes," Ozzy and Sharon's firstborn chose to stay out of the family show.
UNWANTED ATTENTION
As the story goes, Aimee wasn't willing to submit herself to that kind of exposition back then, but that doesn't mean that she hasn't pursued her career in the entertainment business.
In fact, Aimee has released music both as a solo artist and as a band member, and her single "Raining Gold" and its video reached more than 2.5 million views on YouTube in 2015.
In August 2020, Aimee opened up to Entertainment Tonight about her decision not to participate in her family's reality show, which was filmed when she was only 16.
In the interview, she said that before entering the spotlight, she wanted "a chance to develop into a human being instead of just being remembered as a teenager. It didn't really line up with what I saw my future as."
NO REGRETS
Even though the decision distanced her from her famous family for a while, Aimee doesn't regret having taken that path, and she praises her younger self as being more mature than she is today.
Aimee joked about having become "more ridiculous" as almost a middle-aged woman than as a teenager, and she cleverly compared herself to fictional character Benjamin Button, who grows younger year after year.
Aimée Osbourne on why she didn't appear on MTV reality series The Osbournes. https://t.co/8ypKcsohk3 pic.twitter.com/f9cwxV4h9E

— Kerrang! Magazine (@KerrangMagazine) August 6, 2020
ESTRANGED FROM HER SIBLINGS
Nevertheless, the decision to stay away from her family during that key period of their lives did take a toll on Aimee's relationship with her parents and siblings. She has reconnected with her parents and has come to understand them.
As for Kelly and Jack, Aimee once revealed that she is perfectly at ease with her brother and sister nowadays, but she still struggles with maintaining an actual relationship with them.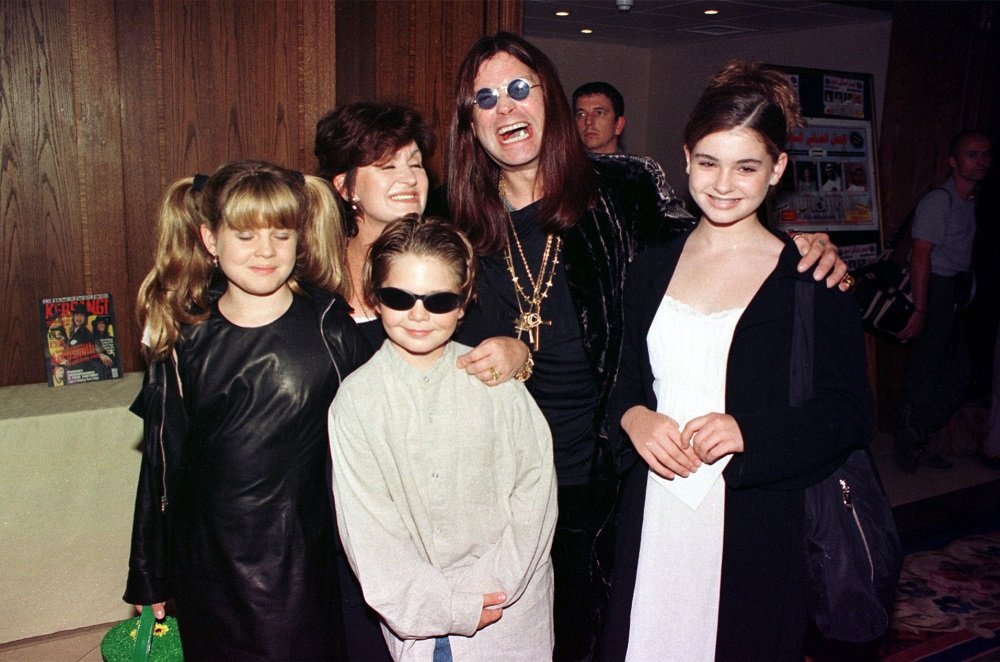 Career-wise, Aimee is doing great, and she released her debut album under the moniker ARO, which are actually her initials (Aimee Rachel Osbourne), in October 2020.
The album's title is "Vacara Adamare," which according to Cleveland.com, means "to be free and loved." Aimee's musical influences have been traced to be Kate Bush and Evanescense, and not so much her father.