Belmont Cameli Wrestled for His School — What to Know about the New 'Saved by the Bell' Star
Young "Saved By The Bell" actor Belmont Cameli was a wrestler with the Naperville North High team before he became an actor.
All the actors from the original cast of the 90s hit comedy "Saved By The Bell" are back in the reboot to the delight of their fans, and along with them are a few new faces, among them Belmont Cameli.
Cameli, a 22-year-old playing a high school student, has the fresh-faced, clean-cut good looks that are guaranteed to make him an instant heartthrob for millions of viewers.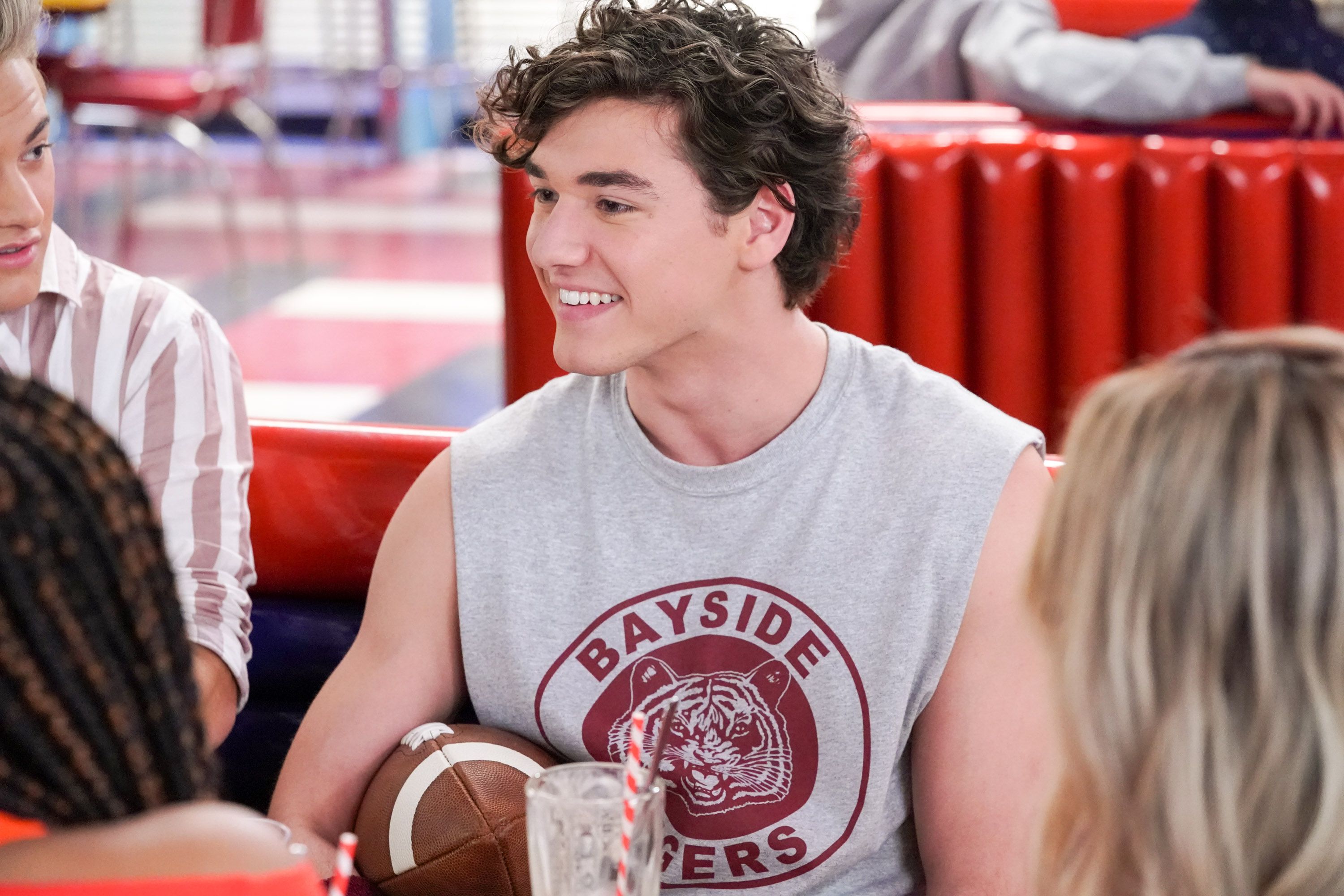 A NEW STAR
Cameli is poised to become the next teen Idol, but as yet his credits include two movies: "The Husband," from 2019, and "Most Guys Are Losers," from 2020 with Andy Buckley and Mira Sorvino.
"Saved By The Bell" is his first major television role -- he did a cameo on "Empire" -- and the series reboot has proved to be so successful that it was announced that it has been renewed for a second season.
In 2018, three weeks before his 20th birthday, Cameli donated one of his kidneys
THE JOCK
Cameli's character Jamie Spano is the quarterback and captain of the Bayside High School football team, and like him, the actor also played football, but not as successfully. He confessed:
"My big claim to fame was that I threw a touchdown on accident. I missed the receiver I was aiming for so bad that I hit another one, but we still scored."
But while Jamie Spano is the "dumb jock" stereotype who holds his books upside down while pretending to study, Cameli has strong academic leanings and took his schoolwork seriously.
There was still time, however, to play volleyball and wrestle, and after graduating and he attended the University of Illinois. But Cameli quickly discovered that a career in finance did not appeal and started modeling, which led to acting.
SAVING A LIFE
Cameli is also --literally -- a lifesaver. In 2018, three weeks before his 20th birthday, Cameli donated one of his kidneys in a swap program involving 7 donors and 7 beneficiaries. Cameli wrote:
"My pain will disappear and my scars will fade away, but the love in my heart from this experience will forever remain."
Cameli's altruism is not surprising for those who know him. The young actor is family and community orientated and devoted to his mother, Leslie, and his two siblings, Patrick and Julia.
Sadly, Cameli's father Joseph passed away unexpectedly in 2016 at the age of 51. Cameli, who was just 17 at the time of his father's death has paid heartfelt tribute to Joseph on Instagram.
SAVED BY THE BELL
Cameli admitted that he had never watched the original series as a kid -- he wasn't born yet when the series ended in 1993 --  but he binge-watched before his audition.
He hopes that new viewers will fall in love with the series and that older viewers will be delighted by the Easter Eggs tucked away in the episodes, as well as catching up with the "old" characters.
Cameli is currently dividing his time between his home in Chicago and filming "Saved By The Bell" in Los Angeles, and auditioning for new roles in both film and TV.
The young actor and model has all the hallmarks of a keeper: undeniable good looks, talent, intelligence, humility, and most important of all, both feet on the ground and his heart in the right place.
Fans of "Saved By The Bell" can look forward to getting to know Belmont Cameli and getting reacquainted with the old cast, including Mark-Paul Gosselaar, Elizabeth Berkley and Mario Lopez in season 2.