Tracee Ellis Ross Can't Stop, Won't Stop Flaunting Her Enviable Body at 48 in Skimpy Tops
At 48 years, Tracee Ellis Ross has a phenomenal body, and fans can't get enough of her enviable curves. The confident actress showed off her physique in a series of photos on her Instagram page.
The apple does not fall far from the tree when it comes to Tracee Ellis Ross, whose mother is the iconic "Upside Down" singer, Diana Ross. Not only does Tracee look like her mom, but she's also just as talented.
The "Black-ish" actress is currently riding high from the success of her latest film, "The High Note," where she combined her passion for film, music, and fashion.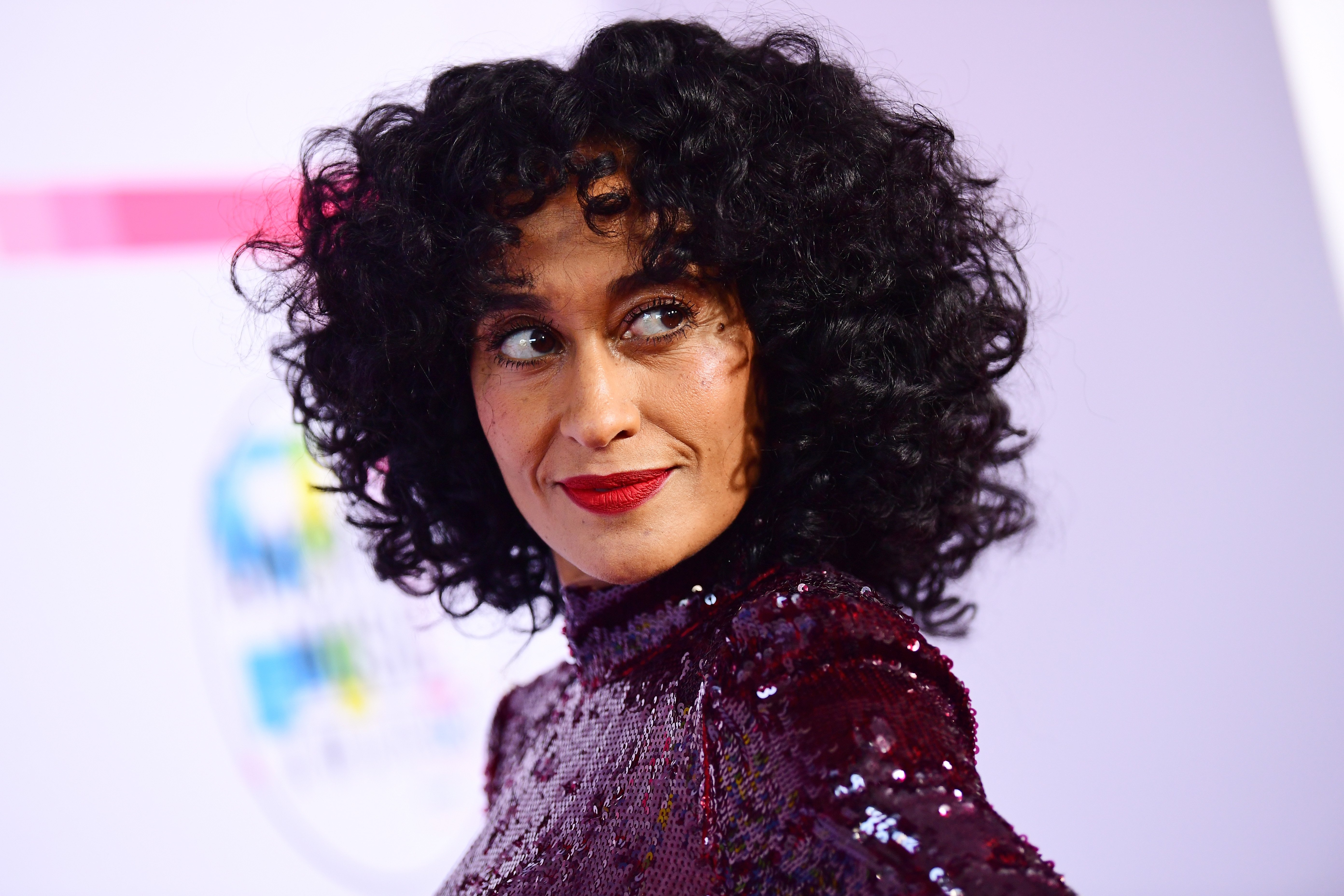 In her latest Instagram post, Tracee asked her fans if they watched the film, which was released in 2020, alongside a slideshow of behind-the-scenes footage from the film.
Besides her breathtaking beauty, her fit physique stole the show as she rocked several unique outfits and posed in different angles to give a full appreciation of her age-defying curves.
The first clip featured Tracee posing for a photoshoot in a metallic bra and black pants, teasing some cleavage and a toned midriff. In the second video, the radiant beauty flaunted her flat abs in jeans and a tiny bandeau.
Although her less-is-more photos are quite inspirational, Tracee is still a trendsetter when it comes to fashion.
The montage of videos carried on with clips of the "Girlfriends" actress dancing in a flirty red dress in one video and a green figure-hugging sequined dress in another.
One of the videos even teased a little side-boob as she posed topless while facing away from the camera, showing only her toned back and long legs in wide-legged jeans and heels.
Fans were once-again left drooling over the attractive star who recently shared some sizzling bikini snaps on her Instagram story as she reminisced about sunny vacations before the pandemic-enforced travel restrictions.
Tracee has been desperately longing for a vacation, as she admitted last July when she shared a cool throwback video clip from a trip to Italy with friends.
Although her less-is-more photos are quite inspirational, Tracee is still a trendsetter when it comes to fashion. Over the last year, the actress has proved that she has the style to suit any occasion.
The actress, who was named People's Choice Fashion Icon of 2020 has rocked everything from fancy silk pajamas, show-stopping red carpet gowns, menswear-inspired suits, to comfy elevated loungewear sets.
Tracee's fashion prowess has always allowed her to stand out, whether in the latest designer clothing or something vintage like the outfit she put together for a 2002 Harper's Bazaar photoshoot.
The actress recently recreated the look, which she'd put together using a $35 vintage black and white checkered dress, a white headscarf, and brown Manolo Blahnik boots borrowed from her mom, Diana's closet.