Check Out Dwyane Wade's Muscular Body as He Rides Beautiful Horses with Wife Gabrielle Union
In a recent series of photos on his Instagram feed, retired NBA player Dwyane Wade showed off his toned muscles during a fun horse riding adventure with his beautiful wife, Gabrielle Union.
Dwyane Wade might be a retired NBA star, but he sure knows how to keep himself in perfect shape. The 39-year-old also never fails to show off his hot bod in several posts on his social media accounts.
In the most recent post on his Instagram feed, the former athlete once again put his toned hot physique on display when he was seen having a swell time during a horse riding adventure.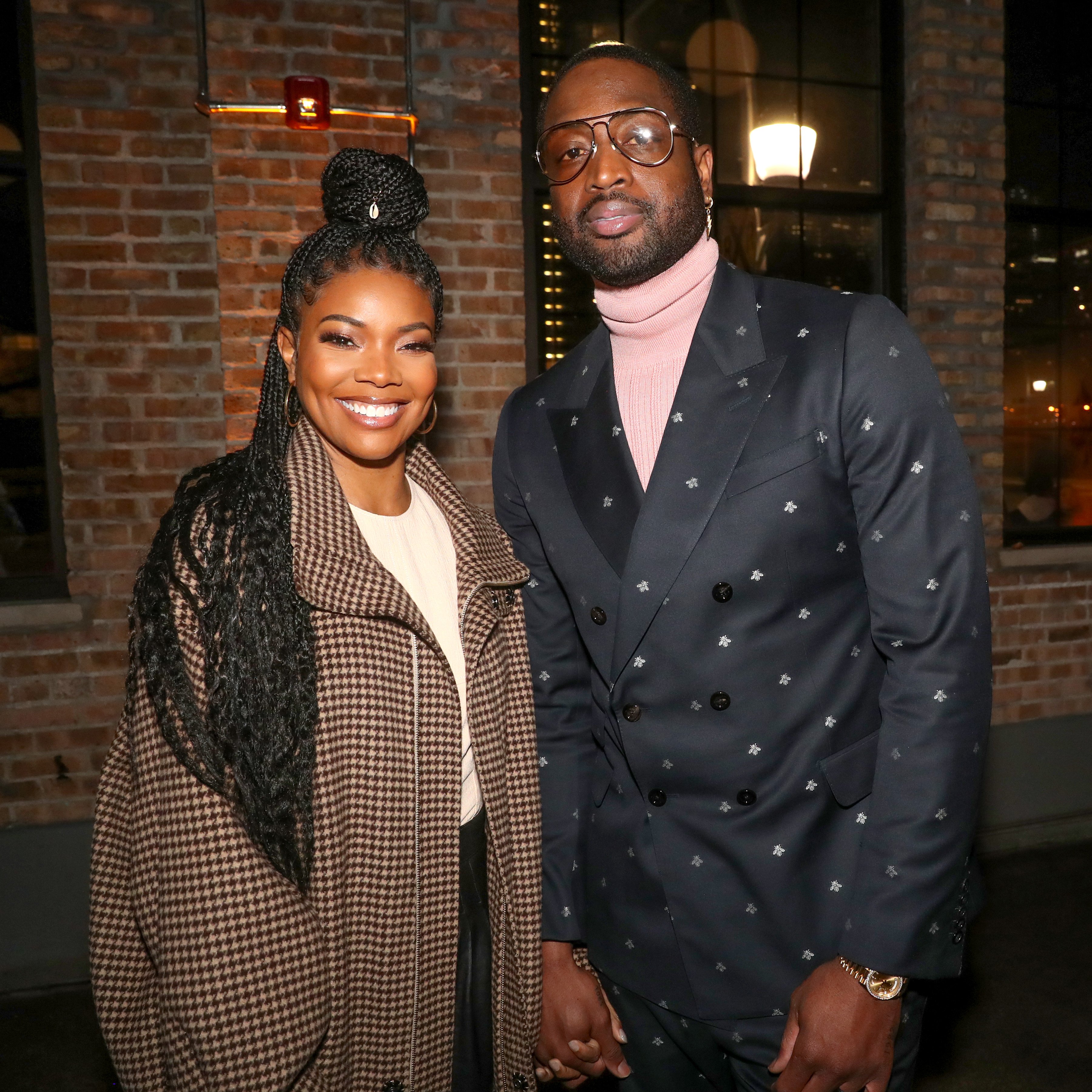 He and his wife Gabrielle Union, along with many others, had taken out some time to unwind at a private waterside location while wading in the water on horseback.
Showing off his fit figure, Wade was sitting on a majestic brown horse with no shirt on, a pair of sky blue shorts, and white Crocs. There was a yellow safety girdle strapped around his waist and a yellow identification scarf around his neck. 
Union, on the other hand, also displayed her perfect shape in a light pink swimsuit while sitting on a white horse. Her dark hair was beautifully styled into giant center-parted braids, and she had on a black pair of rubber shoes.
The couple was undoubtedly having the time of their life as they were seen laughing in the first set of pictures. The last three photos also captured Wade with a huge grin on his face as he waded in the water.
The actress caught Wade off guard after she gifted him a stunning white 1988 Mercedes-Benz 560SL convertible. 
The post comes a few days after the former basketball star showed off his body in a nude shot with Union on his 39th birthday. In the racy photo, he was standing behind his wife who was clad in a bathrobe, smiling widely into the camera.
Wade appeared to be completely nude, except he was shielded by Union's frame. Though it had been an exciting way to start the special day, his kids Zaire and Zaya expressed their horror in the comment section. 
Later, however, Zaire shared a brief touching tribute to his father with a throwback photo of both of them during an event on his Instagram feed. Union also honored her husband with a heartwarming montage that featured her, the star, and their kids.
It goes without notice that some days before, the actress caught Wade off guard after she gifted him a stunning white 1988 Mercedes-Benz 560SL convertible ahead of his birthday.
As seen in the video on his feed, friends and family of the star were waiting outside to watch the moment he received the gift. The basketball star was more than excited when he and his 13-year-old daughter Zaya immediately took the classic car for a test drive.
Wade, who once played for the Miami Heat, was no doubt more than ready to add the gorgeous vehicle to their 12-car garage. Happy birthday!