Jessie James Decker Delights Fans with Her Striped Outfit and Pose in a Scenic Photo
Country star Jessie James Decker flaunted a fashion statement from her ever-stylish lookbook in her new media upload while posing outdoors and looking gorgeous as always. 
Jessie James Decker's recent show-off on Instagram was nothing short of stunning as she showed out in a classy ensemble that matched her elegance and poise.
The one-photo post showed Jessie posing outdoors in a striped set that included a crop top and bell-bottoms pants. The star displayed parts of her cleavage while her black fitting camisole peeped from below her striped top.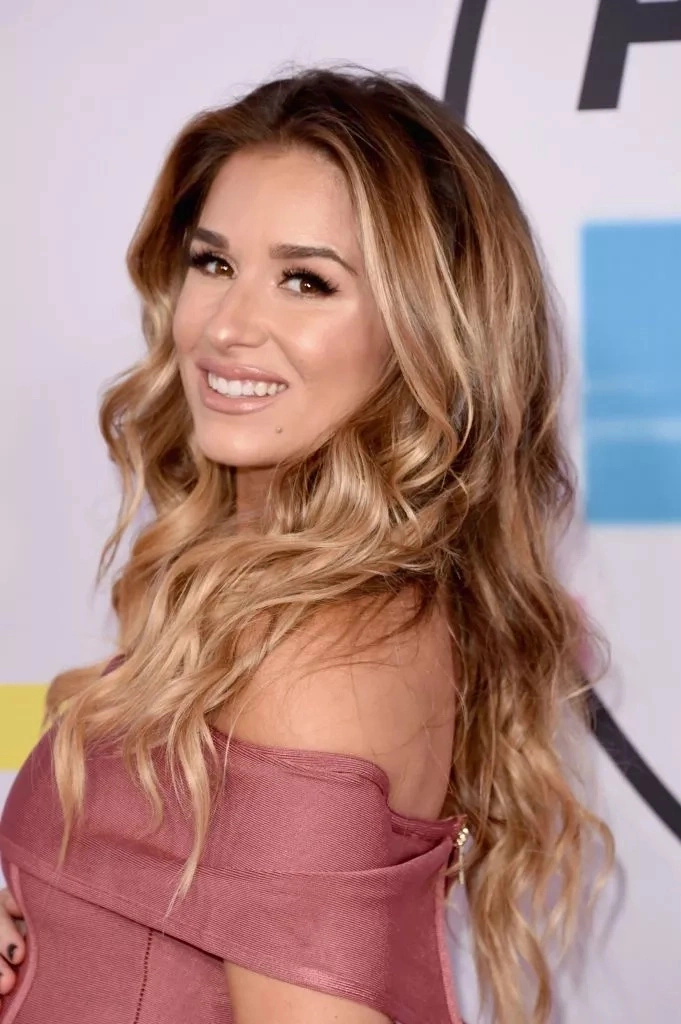 Jessie, 32, rocked a pair of white heels, a golden sling purse, and minimum jewelry. Keeping her smokey makeup look intact, the singer styled her hair in a low, sleek ponytail. 
Many of her Instagram followers were in love with the look and wasted no time sharing their sweet opinions. While one person called Jessie a style icon, another noted that they were obsessed with the chic look.
Jessie has had a career span of close to two decades and counting, and in all those times, she made sure to establish her style preferences, doubling as a fashion designer. 
The star, who runs her fashion line, Kittenish, once shared that her mom gave her the most remarkable advice, making her know that she could do all she envisioned. 
The music star noted that she and her spouse could handle their duties, having been raised by amazing parents.
With this mindset, the music star forged ahead with her sound and fashion. When asked what she would love to eliminate from the fashion world, the star noted nothing needed to be taken out. 
Although Jessie admitted that she was allergic to latex outfits, she would still not let the fashion items go and would prefer to rock them regardless of the side effects. 
Besides fashion and music, another aspect of Jessie's life she holds in high priority is her family. The star has three kids, Eric Jr., Forrest, and Viviane, with her spouse, Eric Decker. 
Outside running her fashion business, being a New York Times bestselling author, and working on music projects, the 32-year-old handles parenthood with her spouse. 
The star once shared that she and her spouse worked together as a team, and when they were busy with work, the pair would handle their parental duties in shifts.
The star relayed that she and her spouse were doing a great job at parenting as they had always planned on starting a family. The music star noted that she and her spouse could handle their duties, raised by amazing parents.