Tiny Harris' Daughter Zonnique Shows off Thick Shoulder-Length Curls in Stunning New Selfies
Tiny Harris' grown daughter Zonnique Pullins looked gorgeous in her media update as she flaunted some "black girl magic" while rocking a mass of thick curls.
Tiny Harris' daughter, Zonnique Pullins, flaunted a new look on her Instagram story, which had her rocking a new hairstyle and a classy look to back it up.
Pullins bodied her sultry look that included brown curls styled to form bangs around her temple while partly covering her face. She spiced up her look with smokey makeup and a flattering nude lipstick.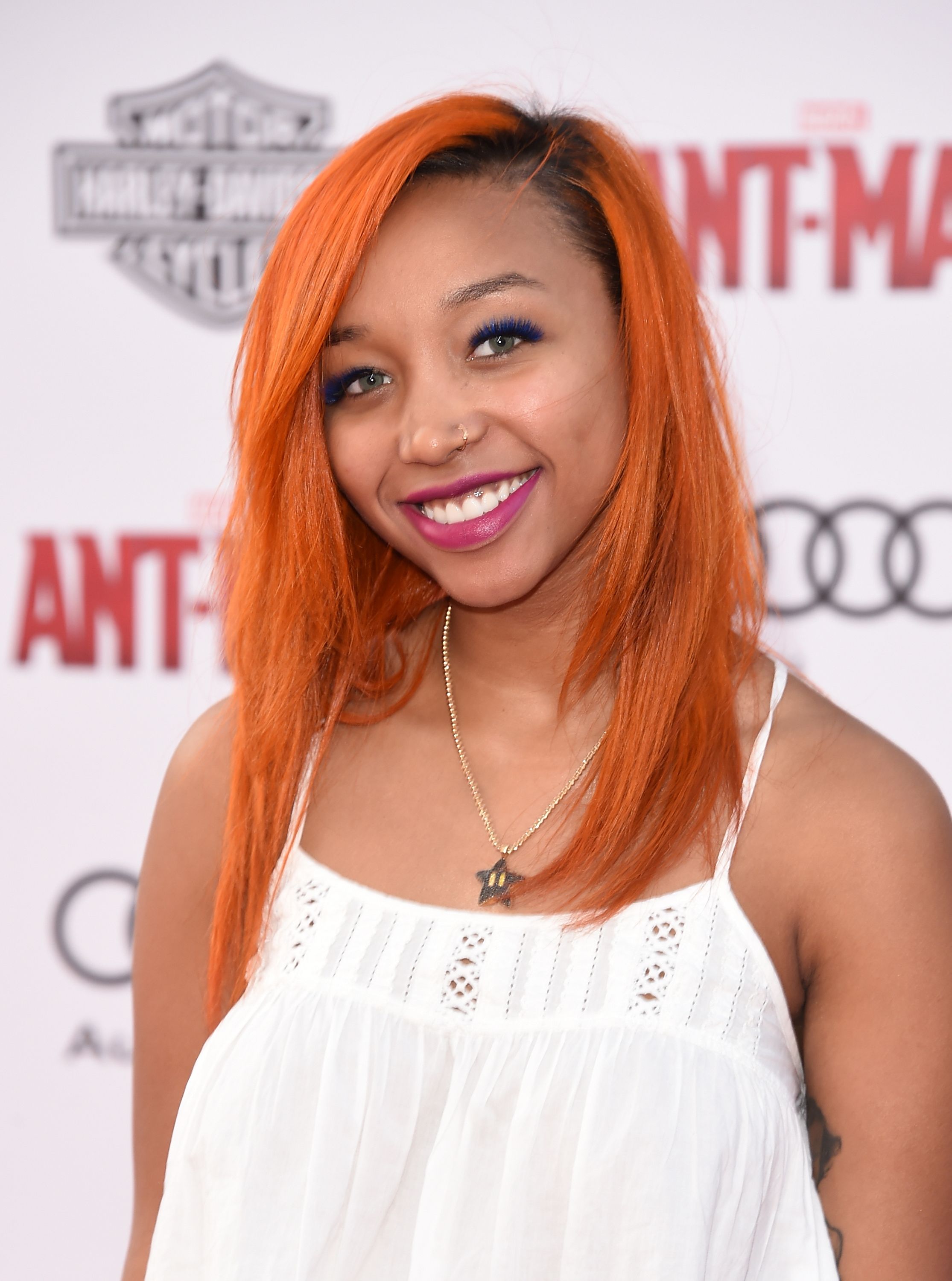 The TV star sported a single nose piercing while her blue tank top peeked from below. She completed her look with a side glance and piercing gaze. 
Before clocking out of 2020, Pullins was in the news after she made her star mom a first-time grandma. The 23-year-old who hosts "The Mix" welcomed her first child, a baby girl, with rapper Bandhunta Izzy.
The news first got out via "The Mix's" official Instagram page, where fans shared well-wishes and prayers for the first-time- mom. Details of the baby's birth and the time of delivery were also shared.
Months before having her baby, Pullins went candid in an interview where she noted that she was sad at first after learning about her pregnancy. However, she accepted with time that it was God's plan. 
The couple noted that they wished their daughter nothing but the best on her journey through motherhood.  
She added that things were different for her lover when he learned about her pregnancy. The reality star noted that he was excited while making sure that she was comfortable. 
While Pullins and her family members were joyful about her pregnancy news, some fans put her under scrutiny. Her mom, Tiny Harris had shared the news of her daughter's pregnancy on social media when trolls shamed her for not being married. 
The star mom wasted no time before clamping down on critics and reminding them of how she was not married when she had Pullins but still turned out well, with a working marriage. Harris concluded by shutting down the naysayers that her daughter would do just fine. 
One week after the young adult welcomed her daughter, T.I and Harris showed up on "The Mix," sharing their sweet thoughts on being grandparents. 
The celebrity pair had a field day gushing over their granddaughter while making choices about the names they wanted her to call them. They noted that they wished their daughter nothing but the best on her journey through motherhood.