Here's How DJ Khaled Celebrated His Youngest Son Aalam's 1st Birthday
DJ Khaled recently celebrated his second-born son, Aalam's 1st birthday by sharing several sweet memories of the adorable baby, including an amazing emotional clip of the day he was born.
Popular DJ Khaled Mohamed Khaled is the doting father of two adorable boys, Asahd, 4, and Aalam who he shares with his wife, Nicole Tuck.
Their second child, Aalam, celebrated his first birthday on January 20, and Khaled couldn't be more thrilled to mark the special day. He poured his heart out on his Instagram feed.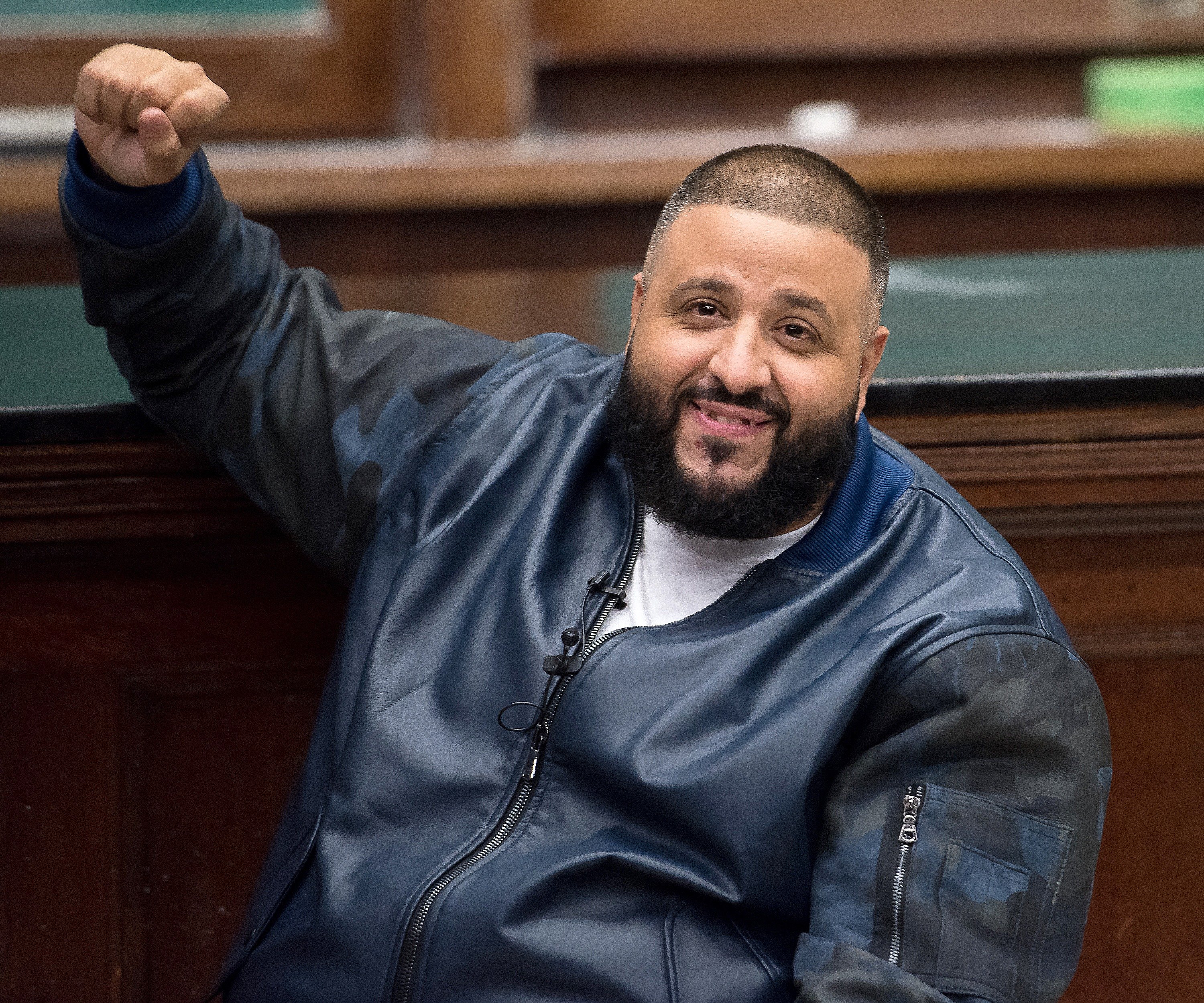 To commemorate the special day, an overjoyed Khaled dedicated his social media account to Aalam, sharing several pics and videos of him along with the caption:
"AALAM TURNS 1! Mommy Daddy Ashad LOVE YOU SO MUCH !! THANK U ALLAH !"
One photo was a close-up of the toddler staring right into the camera with his big, bold eyes, tiny button nose, pursed lips, and a head full of thick black hair.
The "Wild Thoughts" star also shared a heartwarming video of himself holding Aalam on his lap and giving him encouraging words of affirmation as the toddler giggled excitedly while waving his tiny arms.
Among the posts was a sweet video clip of the day Aalam was born edited into a short movie with hair-raising sound effects to build anticipation leading up to the birth as the proud parents held their son for the first time.
Khaled has been enjoying fatherhood so much that he is looking forward to a third child.
Another video clip showed the unedited footage where it was clear to see that the record producer was extremely nervous and stressed out in the hours preceding the boy's birth.
Khaled couldn't mask his excitement when Aalam finally entered the world, making him a dad for the second time. The star always wanted children and has been basking in the joy of fatherhood.
Together with his wife and two kids, the Grammy-winning artist appeared on the January 2021 cover of Parents magazine, where he admitted to being a fun but protective dad.
Khaled has been enjoying fatherhood so much that he is looking forward to a third child. In October, He told E!'s Daily Pop that he wanted to add a daughter to his family.
In the same interview, the "I'm The One" artist gushed about Tuck, who he's been with for over a decade. He said she was his best friend and the best mother in the world.