Tika Sumpter Shares Tribute & Sweet Family Photos as She Celebrates Her Mother's 70th Birthday
"Mixed-ish" actress Tika Sumpter's mom, Janice, recently celebrated her milestone 70th birthday, and the actress marked the special day with a heartfelt tribute and a series of rare family photos.
Tika Sumpter has been dazzling audiences as Alicia Johnson on ABC's "Mixed-ish." Still, the actress, who is also a mom, owes her confidence and fearlessness to her own mother, Janice Acquista.
Acquista recently celebrated her 70th birthday, and Sumpter expressed her love with a heartwarming tribute that she shared on her Instagram page.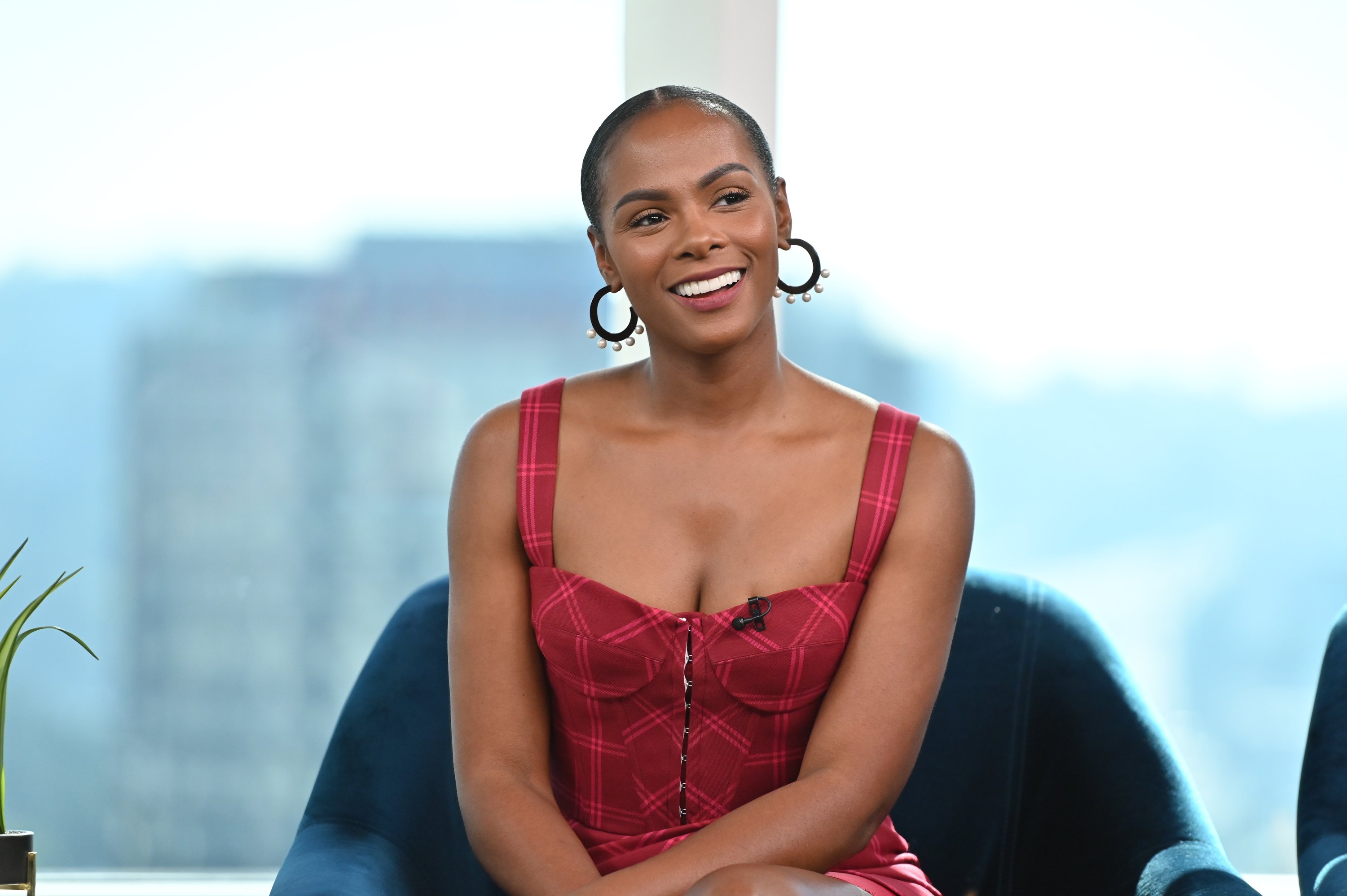 The post featured a picture of Sumpter and Acquista posing together with the "Ride Along" actress' arm wrapped around her mom. Both women looked stunning with their beaming smiles and matching red lipstick. 
In her caption, Sumpter expressed her adoration of the woman who raised her, praising her for her courage, confidence, and warmth. She added:
"You are still one of my best friends...If I can give Ella even a drop of what you've given me in life, then she's a lucky girl. I am in awe of you."
Sumpter shared a few throwback snaps of her mother as a young woman to accompany her sweet tribute. The old photos revealed Acquista's youthful elegance and beauty.
The last photo was a more recent snap of the "Sonic the Hedgehog" star posing with her mom and television host, Jimmy Kimmel. The resemblance between the two women was unmistakable.
When she fell pregnant, Sumpter kept it a secret from the world.
Fans joined Sumpter in celebrating her mom's big day while praising the two women's close relationship. The actress has always been vocal when it comes to being there for her mom.
When Acquista was arrested because of an overdue library book in the state of North Carolina, Sumpter was livid and spoke up publicly using her social media account.
Sumpter's unwavering nature is one of her most treasured qualities, and she intends to carry those qualities through her own journey as a mother to four-year-old Ella- Loren.
The "Nobody's Fool" actress had her own struggles as a dark-skinned woman growing up in a world that doesn't typically view her type of beauty as the standard. She told Essence:
"I want my daughter to be proud. I want her to recognize that all things are beautiful and that all hair textures are beautiful."
The lessons are even more crucial for Ella because she is a biracial child. Her father is actor Nicholas James who co-starred with Sumpter on "The Haves and the Have Nots." 
She and James met on the set of the popular series and hit it off immediately. When she fell pregnant, Sumpter kept it a secret from the world to protect her family from social media critics who can often be harsh.