Terri J Vaughn Shares Pics of Daughter Lola Looking like Her in a Gray Outfit with Natural Hair
Terri J Vaughn's new social media post warmed hearts as she posted adorable snapshots of her daughter Lola, showing off her pretty smile. The young girl bore a striking resemblance to the actress.
"Meet the Browns" star Terri J. Vaughn's young daughter, Lola, was her mom's twinnie in a new Instagram post on her mom's page that showed her looking stylish.
Lola flaunted her raven afro tresses while rocking a two-piece gray outfit that included a sweatshirt and pants. Lola's hair was parted in the center while she donned a pair of stylish pink UGG boots.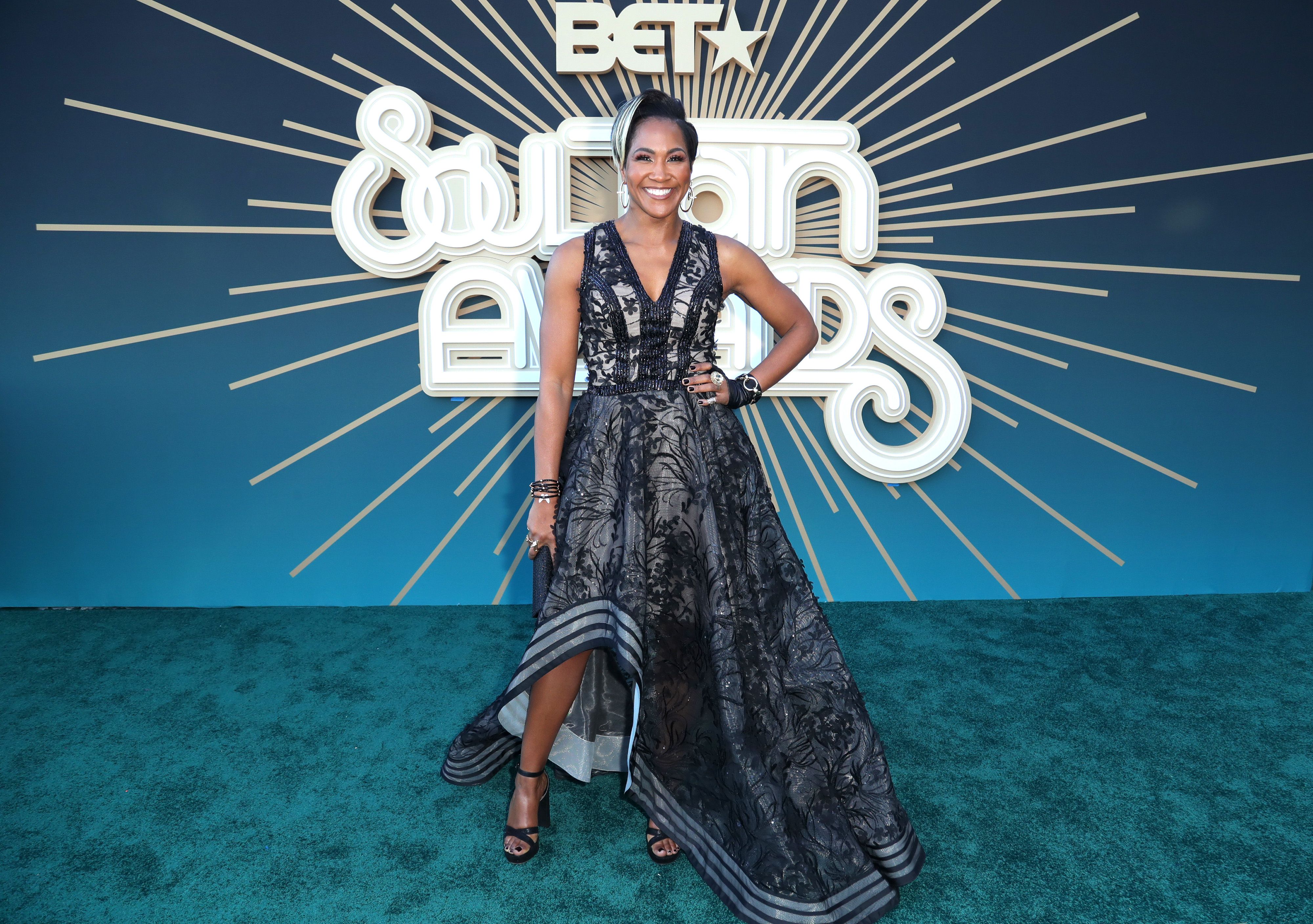 In the first snapshot, Lola posed sideways, showing off a cool look and hunching with style. The next picture was even more beguiling as Lola displayed a big smile, pocketing and looking relaxed.
The post ended on a goofy note with the tot photographed in motion as she playfully posed for the camera with her tongue out, bringing her luminous hair to a close-up look and topping it all with a wink. 
In 2015, congratulations were in order for Vaughn and her NFL player spouse, Karon Riley, after they welcomed little Lola into the family. Right from birth, Lola showed she would grow up to be quite the beauty.
In an interview, Vaughn shared her plans about showing the younger generation that she still got it. 
In the black-and-white images her mom shared to Instagram, the then-infant put her angelic face on display, looking rosy-cheeked and gorgeous. Many fans made sure to let her mom know that she made a beautiful baby. 
Lola joined Vaughn's family as the third child coming after big brothers, Kal-El and Daylen. Following the young girl's birth, tons of her photos appeared on Instagram, where her perfect features were on display. 
It is safe to say that young Lola got her mom's stunning genes, and the TV star confirmed this during her 50th birthday preparation. In an interview, Vaughn shared her plans about showing the younger generation that she still got it. 
The "The Steve Harvey Show" star explained that she would love to strip down to her underwear for a birthday shoot. The actress called together her aesthetic team who made sure the photoshoot came out perfect.
Many fans got to see the end result on Instagram, and without a doubt, Vaughn aced the look in two-piece lingerie, putting her rock-hard abs on display, with her hair styled in a crew cut. 
Vaughn
, known for movies like "Friday," "All of Us," and "Meet the Browns,"
has been active
 as an actress for over two decades, and she also showed expertise as a producer.