Matt Mauser's Wife Died in the Same Crash as Kobe Bryant — 1 Year Later the Widower Speaks Out
A year after losing his wife, Christina Mauser, in the tragic helicopter crash that killed NBA legend Kobe Bryant and seven others, widower Matt Mauser is speaking out about his healing journey.
Almost one year after his wife tragically passed away in the helicopter crash that killed Kobe Bryant and eight others, Christina Mauser's widower Matt is opening up about how life has been since the devastating incident.
Matt, who shared three wonderful kids with the late basketball coach at Bryant's Mamba Sports Academy, revealed to People Magazine that he and his children don't want to be defined as the family who lost their mom.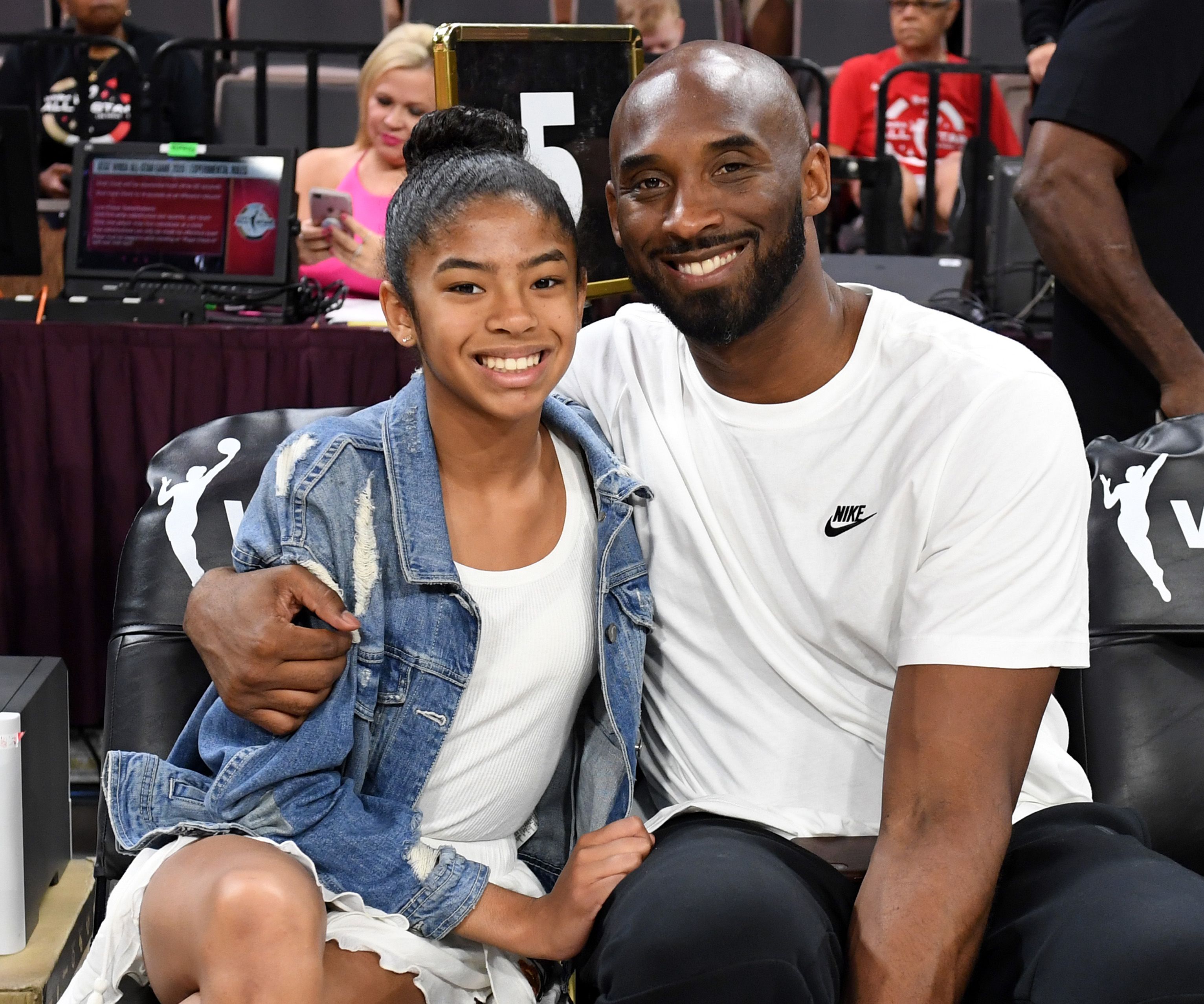 He noted that they didn't want their grief to be the significant headlines of their lives, describing it as a drunk uncle who only comes over for a while and has to leave soon. Matt spoke about Christina's death as part of their story. In his words: 
"That's a part of our story, but Christina is our story. She is intertwined in our story. But our story has a lot of different chapters..."
On Tuesday, the 26th, the first death anniversary, Matt plans to honor his late wife and the other crash victims with a fund-raising concert themed, "Concert for Christina A Musical Tribute and Fundraiser Benefiting The Christina Mauser Foundation."
A month after Christina's death, Matt returned to swimming training with his good friend, Diego Pombo.
Remembering our friend and @Lakers legend Kobe Bryant, his daughter, Gianna & all of those we lost.
💜💛 Alyssa Altobelli
💜💛 John Altobelli
💜💛 Keri Altobelli
💜💛 Christina Mauser
💜💛 Payton Chester
💜💛 Sarah Chester
💜💛 Ara Zobayan
💜💛 Gianna Bryant
💜💛 Kobe Bryant pic.twitter.com/TKN24IpsEe

— LA Kings (@LAKings) January 30, 2020
The ceremony will give financial aid and scholarships to women who exemplify leadership and sportsmanship skills the way Christina did. In November, Matt made an appearance on "Red Table Talk" to speak about grief.
Joined by singer Gloria Estefan and a grief expert, the lead singer of the music group, the Tijuana Dogs and Sinatra Big Band got candid about what still haunts him about his wife's heartbreaking demise.
"I'm scared, I think, more than anything… She was warm. She was incredibly bright." Matt Mauser, husband of Christina Mauser, who is one of the victims in LA-area helicopter crash, remembers his wife and their friend Kobe Bryant pic.twitter.com/qhohGVzeGl

— TODAY (@TODAYshow) January 27, 2020
The father-of-three confessed that he had things he wished he had told his wife the day she died. He recalled that before she left the house, she kissed him while he was in bed, but he didn't wake up.
Nevertheless, in his healing journey, the widower has found a figment of comfort in seemingly fun hobbies he used to practice before. Apart from burying himself back in music, Matt found solace in swimming. 
Christina Mauser's family fighting for happiness one year after losing her in Kobe Bryant helicopter crash https://t.co/n7Y9oDThn0 pic.twitter.com/9ZxV0ucizv

— L.A. Daily News (@ladailynews) January 23, 2021
A month after Christina's death, Matt returned to swimming training with his good friend, Diego Pombo, as a form of therapy to help cope with the loss. Like Matt, the families of the other victims have looked for ways to find joy too.
Jim Altobelli, who lost his wife Keri and their two children, a son John and a daughter Alyssa, handed out commemorative coins that head an image of John on one side. He has given out over 1,500 coins.
Matt Mauser is "moving through grief". The musician opens up about how he and his family are coping following the death of Christina Mauser in the January crash that also killed Kobe Bryant. Learn more here: https://t.co/yiFv2Qa7hE pic.twitter.com/IWZJl69Dym

— PeopleTV (@peopletv) August 19, 2020
However, Cheri Chester, who said goodbye to his wife Sarah and their teenage daughter Payton, has kept a low profile. He has refused to take interviews but released a statement honoring his family's memory while asking for privacy.