Us Weekly: Sarah Ferguson Shares Her Thoughts About Princess Eugenie's Future Into Motherhood
Sarah Ferguson has just shared her thoughts about her daughter's upcoming role as a mother. She has said that she thinks Princess Eugenie will fulfill the role exceptionally. 
Sarah Ferguson said that her daughter Princess Eugenie shared several essential traits that would make her a good mom, including empathy and being very present. 
Ferguson also believes that she will be a wonderful grandmother and has already set out to write 12 children's books to create a library to share with her grandkids. 
Ferguson is happy to be able to share in this new phase of her daughter's lives. Her eldest daughter Princess Beatrice is now also married.
Princess Eugenie and Jack Brooksbank got married in 2018. They announced her pregnancy in 2020 by sharing a picture of a pair of adorable kiddies bear slippers on Instagram. She said,
"Jack and I are so excited for early 2021."
The Princess and Brooksbank met on a ski trip and began dating in 2010. Interestingly, the two are distantly related as third cousins once removed.
Ferguson's assessment that her daughter will naturally take to motherhood is supported by the princess's accolades, achievements, and personality. 
Ferguson initially kept quiet about her eldest daughter's secret marriage to Edoardo Mapelli Mozzi in July last year.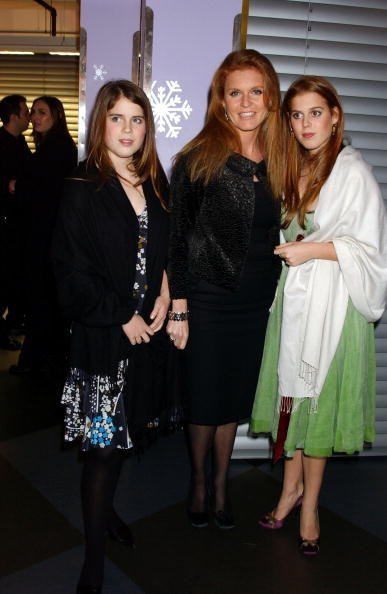 Eugenie has a degree in Art and English literature from Newcastle University and a profession in the art sector. She is the art director of Hauser and Wirth, an art gallery in London.
The princess also works for various charities. Her most recent initiative is the Anti-Slavery Collective, which attempts to curb modern slavery by providing women and children with employment options and other assistance. Ferguson says that,
"Her work for the Anti-Slavery Collective is a commitment she steadfastly campaigns for, to give everyone the chance to have a voice."
Ferguson initially kept quiet about her eldest daughter's secret marriage to Edoardo Mapelli Mozzi in July last year. She later expressed pride at both her daughter's weddings and welcomed her new sons-in-law.
Only a few close family members and friends bore witness to Princess Beatrice's marriage, including her father, Prince Andrew, the Duke of York, the Queen, and Edinburgh.
Princess Beatrice borrowed a vintage gown from the Queen and followed the 162-year-old royal tradition by including sprigs of myrtle in her bouquet. 
The couple were initially supposed to get married in May but had to postpone their wedding due to the covid-19 pandemic. Pictures were also finally released by Buckingham Palace of the wedding.