David Arquette Wants To Apologize Daughter Coco After Divorcing Ex Courteney Cox — Here's Why
In a recent interview, David Arquette revealed that if there was one person he would be likely to say sorry to, it would be his daughter Coco due his divorce with her mother Courtney Cox. 
"Scream" star David Arquette shared that he wants to apologize to his daughter Coco after divorcing her mother, "Friends" star  Courtney Cox in 2013. Despite both Arquette and Cox moving on, he still feels the need to say sorry. 
Arquette and Cox met on the set of "Scream" in 1996 and were married in 1999. Unfortunately, the two split up in 2010 and were divorced three years later. Their daughter was only 8-years-old at the time.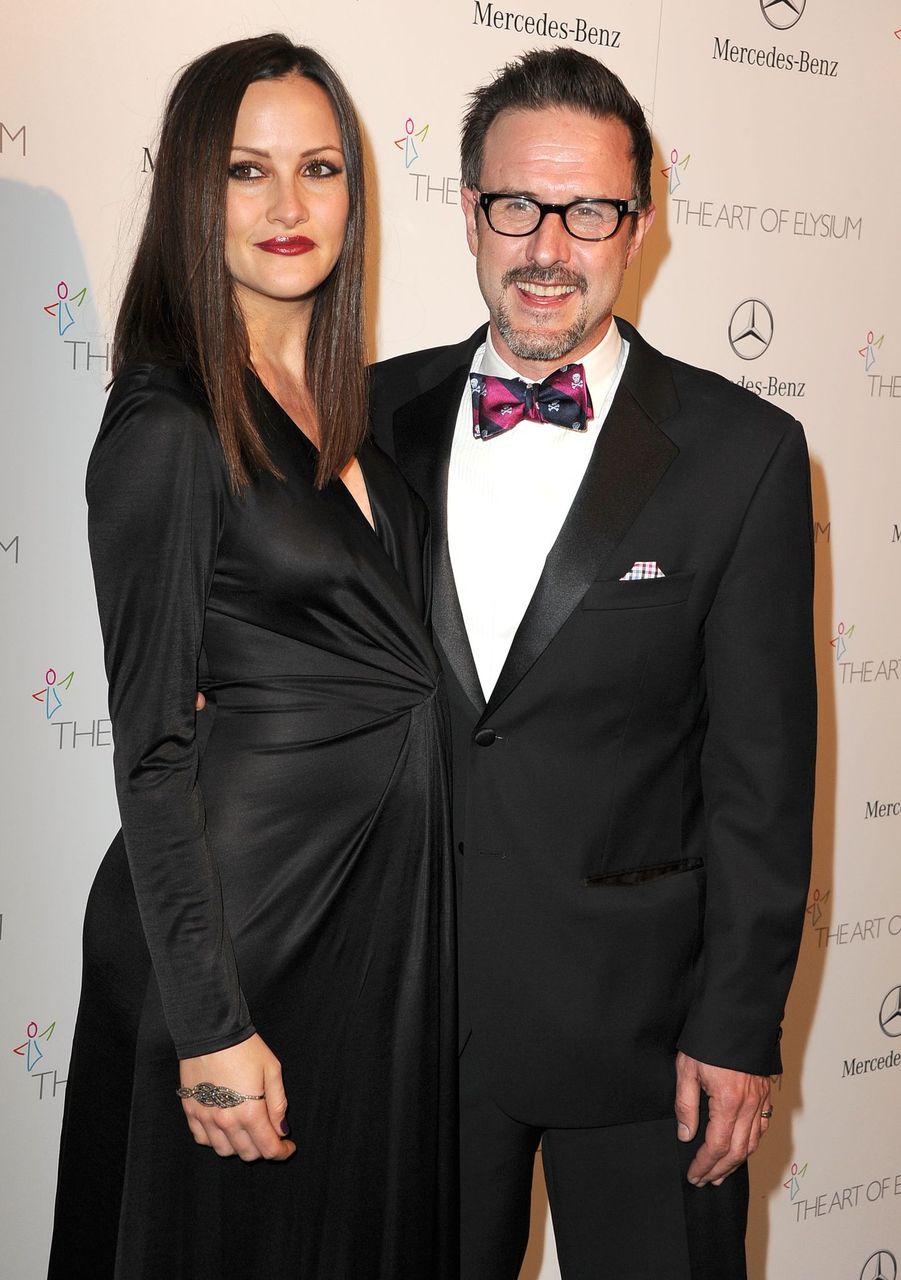 SAYING SORRY 
Although Cox and Arquette had an amicable split, Coco's father still feels the need to apologize to her all these years later. In an interview with "The Guardian", Arquette was asked who was he most likely to say sorry to, to which he replied: 
"My daughter, Coco, because divorce is so difficult."
Despite his need for forgiveness from his daughter, the actor also said that he is the happiest he has ever been thanks to the time and experience which allowed him to figure everything out. 
WHERE DID IT GO WRONG
Since splitting up the two actors have been very candid about where their relationship went wrong. Cox opened up about their relationship saying that she wanted Arquette to be happy even if it was without her. 
The two were opposites who attracted and in the end opposed one another. Arquette took responsibility for his part of the breakup as he acknowledged that Cox couldn't deal with mothering him anymore. 
MOVING ON  
After their divorce in 2013, both Cox and Arquette have both moved on. Arquette remarried the journalist Christina McLarty in 2015 and has two sons with her, namely Charlie West and Augustus Alexis. 
The "Friends" star also found a new love. She has been dating Johnny McDaid from the band "Snowpatrol" since her divorce in 2013. Even though both have moved on, the two actors still recognize the impact that their divorce had on Coco as Cox said: 
"Obviously, kids always want their parents to be together, but as divorces go, this is the best one we could provide." 
CO-PARENTING
Regardless of their differences that led to their split up, Coco's parents are determined to make things work for the sake of co-parenting her. Cox and Arquette both care about each other and more importantly care about their daughter. 
Cox admitted that her relationship with Coco's father never took a bad turn, they have always been willing to compromise in order to do what's best for their daughter. Arquette even kept Cox up to date with his two new sons. 
Although the actors put their daughter through the difficulties of divorce, both have always put Coco first. Their happy ending may not have been with each other, but Cox and Arquette still care for one another. 
Arquette's willingness to apologize to his daughter for the impact that the divorce had on her speaks to his ability to take responsibility for his part in the split and shows how deeply he cares for her wellbeing.