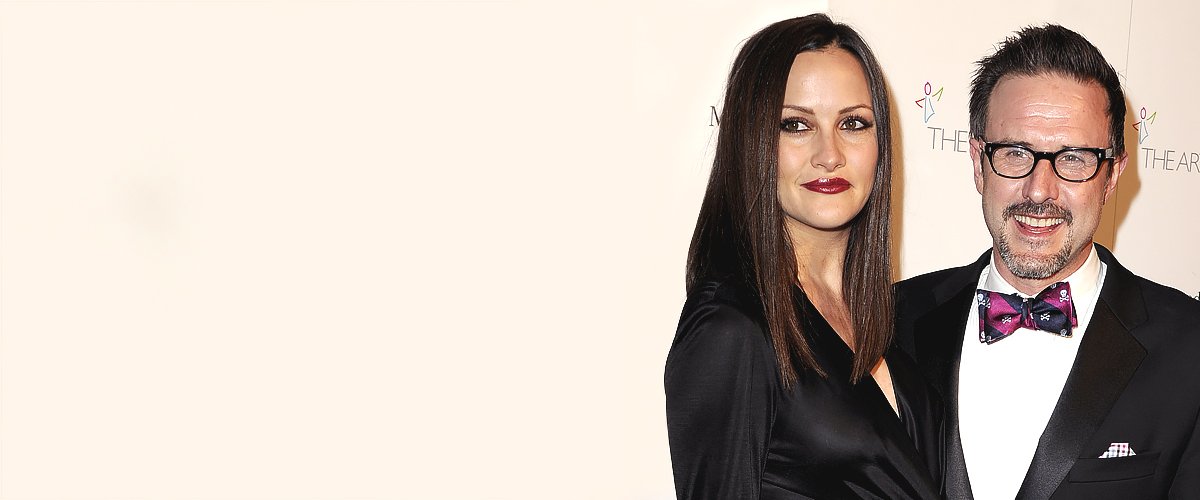 Getty Images
Christina McLarty Is David Arquette's Second Wife and Baby Mama — inside Their Family
Talented actress Christina McLarty found love in actor and professional wrestler David Arquette's arms. The twosome endured a rocky start to their romance but managed to build a closely-knit blended family of five.
Christina McLarty was born on April 25, 1981, in Hope, Arkansas, as Christina West McLarty. The 39-year-old actress may not be as famous as her husband, David Arquette, but she has enjoyed a stellar career in various facets of the entertainment industry.
Apart from being an actress, McLarty is also a producer best known for her work on "12 Hour Shift," "Ghosts of the Ozarks," and "Survivors Guide To Prison."
Before delving into production, she was a correspondent for Entertainment Tonight and also worked for omg! Insider. Despite her busy schedule, McLarty has still managed two high-profile marriages in the last decade, and she is the proud mother of two beautiful kids.
CHRISTINA MCLARTY'S PERSONAL LIFE
In 2006, Christina McLarty began dating "Girls Gone Wild" founder Joe Francis. The two appeared to be crazy about each other, and Francis made sure there was no doubt about how much he adored McLarty when he proposed to her with a $500,000 diamond ring.
Joe Francis and Christina McLarty eventually tied the knot in November 2010 at his estate in Punta Mita, Mexico estate. However, their marriage ended quite bizarrely, with McLarty moving out of their Bel Air home barely a month after their wedding.
Following her split from Francis, McLarty began dating "Scream" star David Arquette. The lovebirds reportedly met at a Camp Playboy event at Comic-Con that same year and struck up an instant connection.
David Arquette and Christina McLarty's relationship got off to a rough start as they dated on and off for two years. The lovebirds eventually got engaged in July 2014, barely two months after welcoming their first child, Charlie West Arquette.
McLarty and Arquette have survived a few scares in their marriage, including Arquette's near-fatal heart attack in 2017.
Coincidentally, Arquette had also split from his wife of 11 years, actress Courteney Cox the same year McLarty ended her marriage to Joe Francis. Meanwhile, Arquette and Cox met in 1996 while filming "Scream."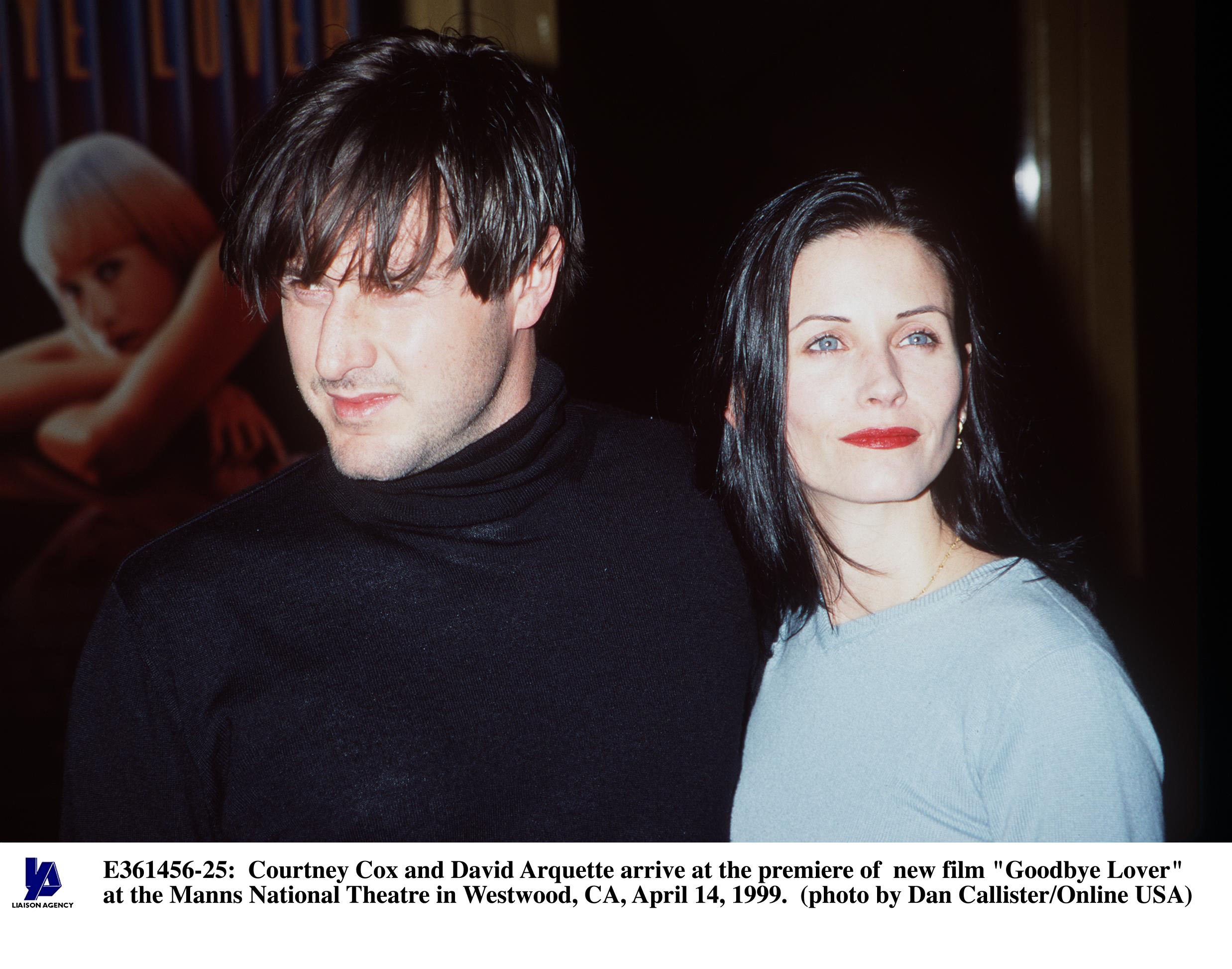 Courteney Cox and David Arquette at the premiere of "Goodbye Lover" in Westwood, California on April 14, 1999 | Photo: Getty Images
After dating for three years, the duo got married at a star-studded ceremony in San Francisco. The twosome ended their marriage in 2013 after a three-year separation.
It was during their separation that the talented actor met his future wife, Christina McLarty. And the two have been able to build a home together, with Arquette maintaining a close friendship with his ex-wife.
CHRISTINA MCLARTY'S MARRIAGE
On April 12, 2015, David Arquette and Christina McLarty exchanged marital vows in a very intimate ceremony in Los Angeles in front of their close friends and family.
The wedding also had in attendance their 11-month-old son, Charlie West, their two basset hounds, and David Arquette's daughter Coco from his previous marriage to Courteney Cox.
Nearly two years after their wedding, Arquette and McLarty welcomed their second child together, a son, Augustus Alexis Arquette. The proud father shared the news on his Instagram page alongside a cute photo of his newborn.
Despite their very hectic schedules, Arquette and McLarty always prioritize their kids' needs, and they both are heavily involved in the upbringing of their children, including David Arquette's daughter Coco.
Over the years, Arquette has been very vocal about his fatherhood experience. During a 2019 interview with Closer Weekly, the professional wrestler describes how becoming a father changed his life. In his words:
"To me, once you have that kid, it sort of redefines your understanding of love. And it just sort of like I don't know, it gives you a new perspective on life..."
The father of three has also done a fantastic job co-parenting his daughter with his ex-wife Cox. Alongside his beautiful wife, the duo has managed to build a closely-knit blended family of five.
Over the years, McLarty and Arquette have survived a few scares in their marriage, including Arquette's near-fatal heart attack in 2017 and his hospitalization after suffering a severe cut in his neck during a "wrestling deathmatch" against wrestler Nick Gage.
Thankfully, they have pulled through all of their challenges together. And a look through McLarty's Instagram page does not only show how much she dotes on her husband, but it also gives a glimpse of their growth as a family.
Please fill in your e-mail so we can share with you our top stories!