'Full House' Star Bob Saget Sports Moustache & Leather Jacket in Funny Video With Wife Kelly
American actor and stand-up comedian Bob Saget shared a hilarious video on his Instagram page, which showed him trying on a mustache with his wife, Kelly Rizzo, beside him. 
Popular "Full House" actor Bob Saget has been locked in quarantine with his wife Kelly Rizzo, and their time together has helped him learn a few things about her. 
One of the things he has discovered about her is that she likes men in leather. Hence, the actor and comedian felt it wise to show her he could rock a leather outfit and do it in style.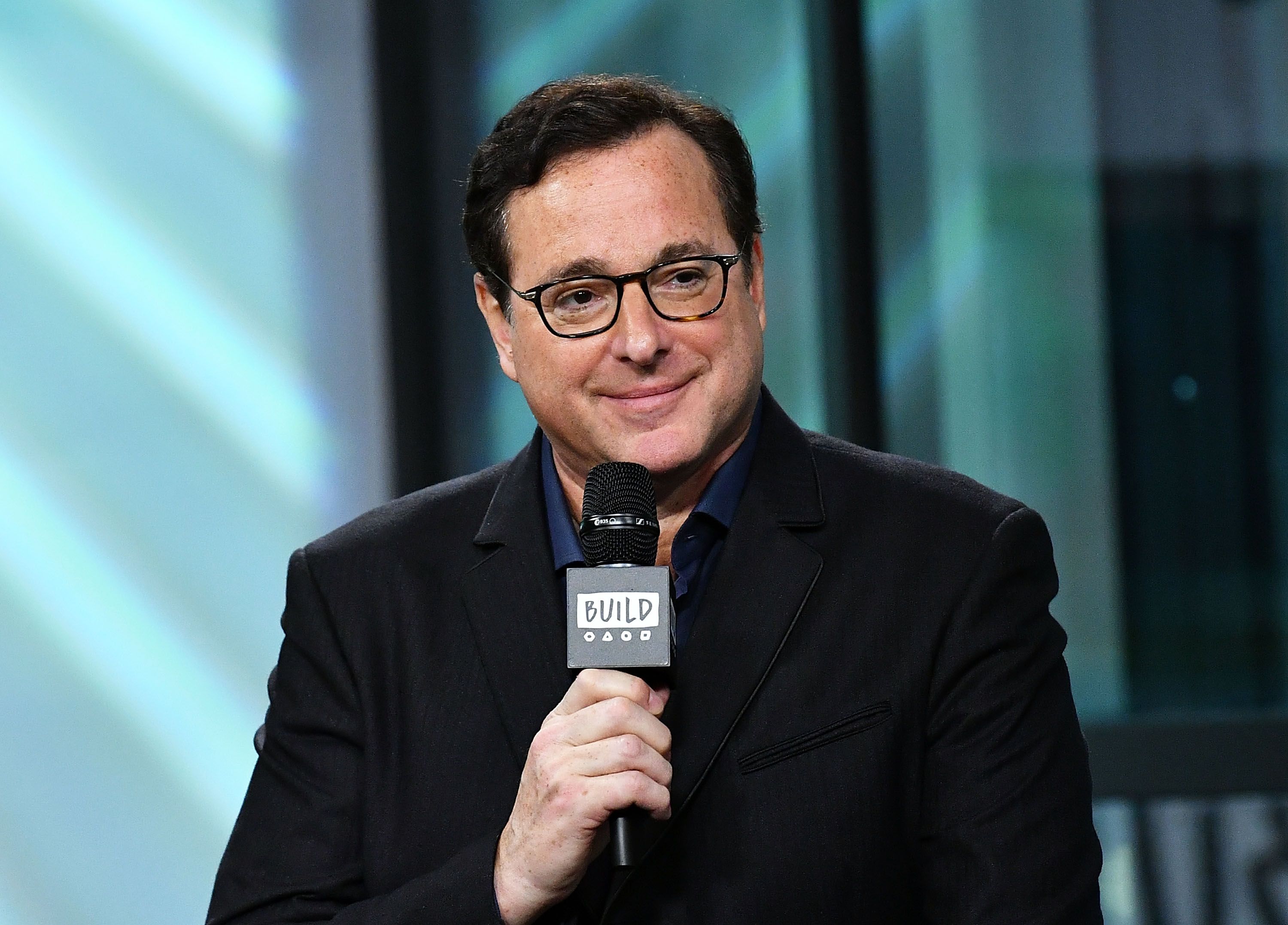 On Sunday, Saget posted a video on his Instagram page that showed him and Rizzo displaying their fun side. The clip he shared began with him and his wife wearing black casual long-sleeved tops.
They tapped their hands on the camera repeatedly to rhyme with the beat of Reyanna Maria's song, "So Pretty." Afterward, the couple transformed their looks as they switched from their regular tops to leather jacket tops. 
However, Saget went the extra mile with his look as he also rocked a biker's helmet and fake mustache to complement his stylish appearance, which amused his wife, who began laughing. 
In the caption to the post, Saget revealed Rizzo told him she likes men in leather, which influenced his look in the video. He added that he would do anything to make her happy. 
Saget competed in "The Masked Singer," where he was revealed to be the man behind the "Squiggly Monster" costume.
In concluding his caption, the 64-year-old American stand-up comedian joked that quarantine does things to a man before asking if he had joined the village people. 
The video showed that Saget and Rizzo remain a fun couple and still find ways to please and make each other laugh over two years after they tied the knot in October 2018.
Saget is famous for portraying Danny Tanner, the patriarch on "Full House," which ran for eight seasons from 1987 to 1995, before its sequel series, "Fuller House," ran on Netflix for five seasons, from 2016 to 2020. 
The actor recently posted a sweet birthday message to his co-star in the series, Jodie Sweetin, who celebrated her 39th birthday on January 19. She played the character, Stephanie Tanner, one of Danny's three daughters. 
Last year, Saget competed in "The Masked Singer," where he was revealed to be the man behind the "Squiggly Monster" costume. Following his elimination, the actor said he was relieved to be performing again after a long hiatus caused by the COVID-19 pandemic. 
Just like in "Full House," Saget is a father of three daughters in real life. He shares twin daughters Aubrey and Lara, and Jennifer, with his ex-wife, Sherri Kramer, who he was married to from 1982 to 1997.