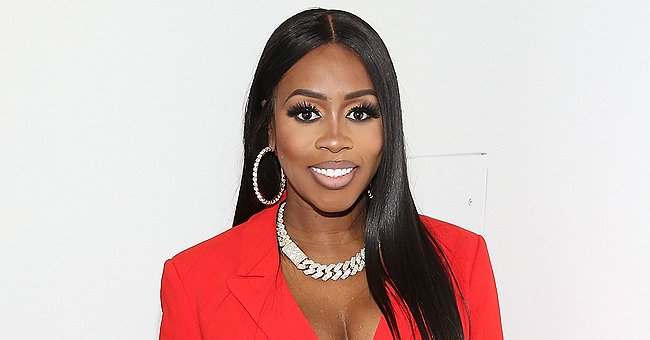 Getty Images
Remy Ma's Daughter Reminisce Helps Out around the House at Only 2 Years Old in This Adorable Video

"All The Way Up" singer and TV show host Remy Ma's only daughter Reminisce Mackie, shared with rapper Papoose, is winning the internet with her antics, making her parents very proud.
40-year-old rapper Remy Ma and her husband of four years, 42-year-old also rapper Papoose, share a loving daughter named Reminisce Mackie who turned two last December, and she is already making herself useful at home.
At least this is what Reminisce's proud father shared with his many fans and followers on social media recently, and he supported his claim with an adorable video of the toddler that has won everybody's hearts.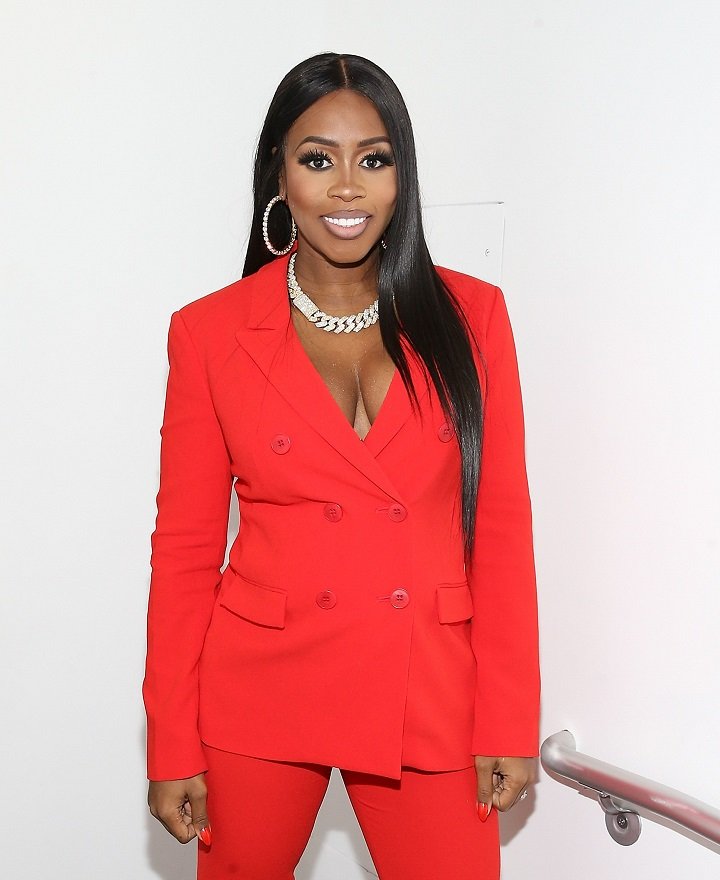 Remy Ma attending the "Our Vote, Our Power" Mid Term Election Special at Times Square Studios in New York City, in October 2018. | Image: Getty Images.
On January 22, 2021, Papoose took to his Instagram profile to post a short clip that pictures Reminisce piling up several plastic containers on the floor before crouching down to pick them up and take them away, captioning the post:
"My baby Just turned 2 in December! And she's already helping out around the house! Lol #thegoldenchild"
AN INTERNET STAR
Papoose's fans and followers were immediately taken by his and Remy's skillful daughter, as they were happy to express in the comments section of the post, with many complimenting the rapper and the child.
"When she straightened it out to assure it wouldn't tip over was epic!" wrote an impressed fan. "We got bigger kids that don't do that," wrote another person. "She's so intelligent," added a third user.
Since Reminisce clearly has the charisma to be a media personality, her parents are already making way for her in YouTube, where the little girl has her own channel, as Papoose also shared in the caption, inviting users to join.
Reminisce also has her own Instagram account managed by her celebrity parents who affectionately call her "The Golden Child," and so far, the adorable toddler has nearly 160,000 followers.
NOT PREGNANT YET
Back in July, Papoose made some public comments that gave the impression that Remy was expecting a second child with him, and it was only in October that Papoose himself clarified that this wasn't the case.
During an Instagram Live with radio host Jenny Boom Boom, Papoose explained that when he said that he and his wife were going to have another child, he didn't mean that she was already pregnant.
As Papoose further explained, he and Ma did start the procedure for her to undergo in vitro fertilization, something that made him so hopeful and excited that he opened up about it too soon, causing the misunderstanding.
Papoose shared that they had two embryos ready when they conceived their daughter Reminisce, born in 2018, and he revealed that the second frozen embryo is a male one, so they will be welcoming a son eventually.
Please fill in your e-mail so we can share with you our top stories!