Fox News' Harris Faulkner Proudly Supports Kansas City Chiefs as They Return to the Super Bowl
Renowned TV host Harris Faulkner delighted her fans with a snap of herself wearing an intriguing sweater. It showed which football team she's supporting for the 2021 Super Bowl LV Championship.
Harris Faulkner, a seasoned news anchor for Fox News Channel since 2005, is not just a tough woman in the newsroom; she is also a solid fan of football.
On January 25, the 55-year-old veteran news anchor took to Instagram to give her fans a glimpse of herself wearing a sweater with familiar colors.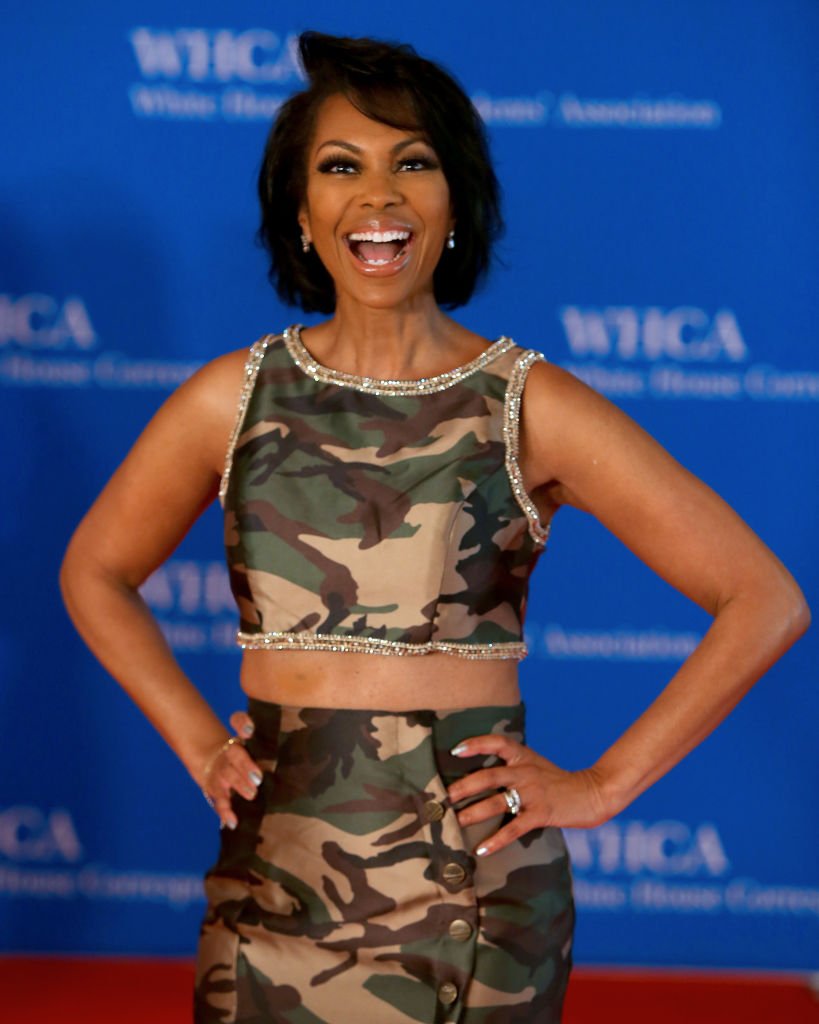 SUPPORTING THE BEST TEAM
In her remarkable picture, Faulkner, a doting mother of two beautiful daughters, Danika and Bella, wore a sweater with the colors red at the bottom and yellow on top.
On the yellow portion, the word 'CHIEFS" was inscribed in bold letters. There were also yellow dots and printed snowflakes under the name. The "Outnumbered" star captioned her post:
"Going BACK to the Super Bowl! #backtoback #chiefskingdom"
Faulkner's post earned several praises from her Instagram followers. Her fans were delighted that she was supporting the Kansas City Chiefs, a football team based in Kansas City, Missouri. 
Many fans expressed excitement that the football team was returning to the Superbowl. Some of them commented with red and yellow hearts under Faulkner's snap.
The online support came after the Chiefs recently earned a spot in this year's Super Bowl. They successfully defeated the Buffalo Bills during the AFC Championship Game at Arrowhead Stadium.
A LONGTIME CHIEFS FAN
Kanas City has been a great part of Faulkner's life. The acclaimed broadcast journalist developed "a great connection" with the place having lived there between her 20s and 30s.
Besides living in Kansas City in her younger days, it was also where Faulkner had done much sports coverage for Fox. Part of her assignment was to cover the Kansas City Chiefs games. 
She has been married to Tony Berlin, a white man.
 NEWS SOURCES TURNED FRIENDS
She gained an appreciation for the city's football team. The "Fox News Tonight" star eventually became an avid fan and established a tight bond with the team.
Covering football has benefitted Faulkner's personal views in life. It taught her to be fair and open-minded in treating others despite their negative actions.
Faulkner has taught her biracial daughters how to handle difficult conversations since they come from a diverse family. She has been married to Tony Berlin, a white man.
Amid the racial unrest, the veteran broadcaster had done various exercises to help the girls with future discussions with other people who may disagree with their beliefs.