Emma Roberts Gives a Peek of Newborn Baby Rhodes' Face — See the Sweet Photo
Emma Roberts gave her 15.6 million fans a glimpse of her cute baby on Instagram. Roberts shared a sweet snapshot holding her little bundle of joy - we have the beautiful snap below.
Emma Roberts gave a peek at newborn baby Rhodes' face for the first time. Sharing her love for reading, Roberts introduced her son to the world of books.
The "Unfabulous" actress is a self-professed avid reader herself, "Rhodes meet Joan, @belletrist," she captioned the post. Joan Didion is an acclaimed American writer, and Roberts showcased a copy of her latest edition.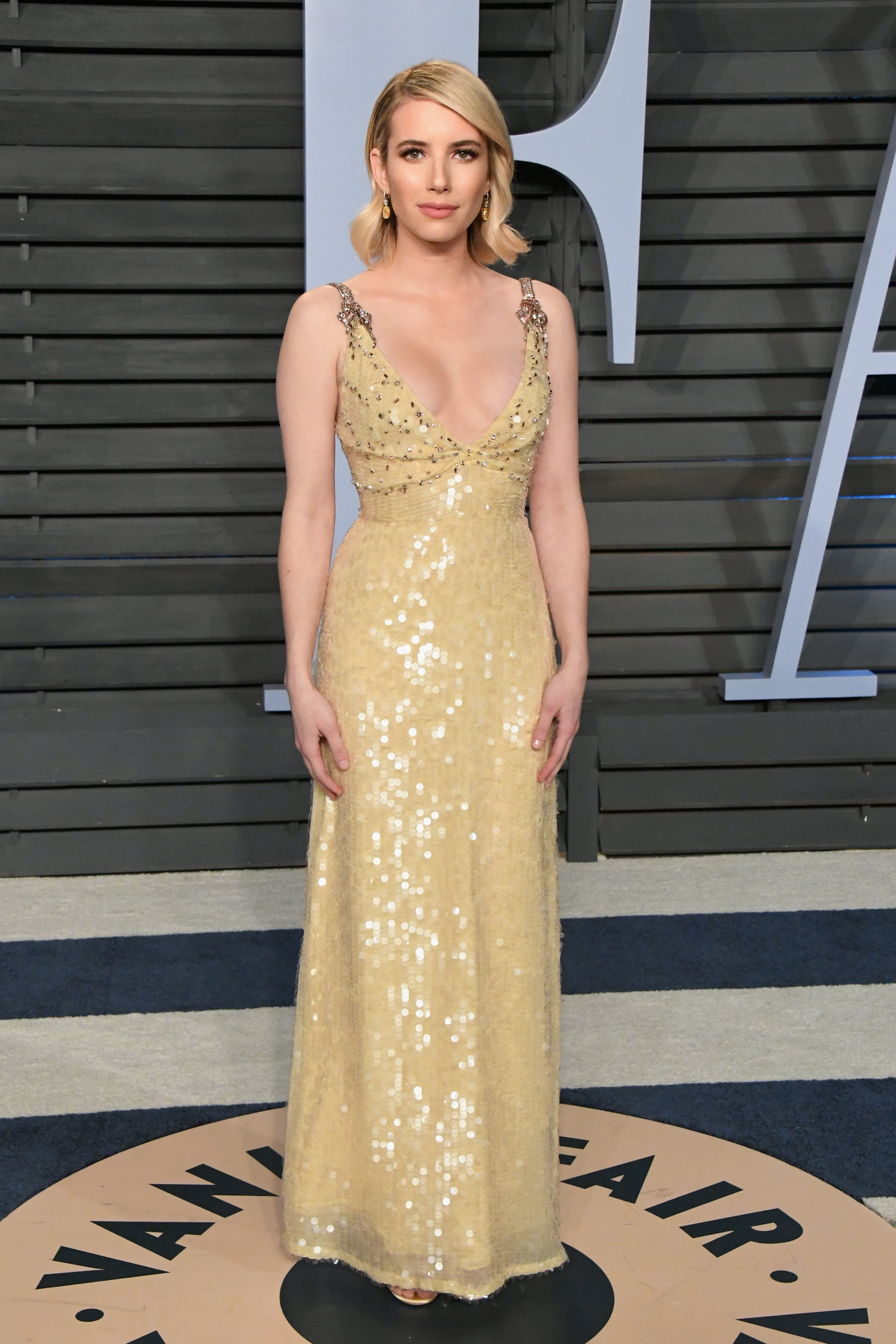 Didion is best known for her classic book about grief and mourning – "Year of Magical Thinking." Roberts shared that she once finished reading one of her books in a day and read her short stories more than a hundred times.
Laid back comfortably on her bed, the 29-year-old first-time mom posed with her eyes closed, having her baby boy resting on her chest while holding a book. The novel is titled "Let Me Tell You What I Mean," a new collection of Didion's old essays.
Both Roberts and her son dressed in pajamas, with Rhodes donning a cute beanie snuggled up to his mom in the black and white photo. The singer's blonde hair was slicked back as she was cuddling up to her first-born child.
Roberts posted the picture on Monday, January 25 - the image came early one month after the little one's birth. Rhodes was reportedly born on December 27.
The "Aquamarine" star posted another photo of herself with her son two weeks prior for the very first time. Roberts reportedly captioned her post, writing that the year 2020 got at least one thing right, which was about welcoming her child.
The mom of one posted the snap sitting outside with Rhodes in her arms. Roberts then revealed her son's name Rhodes Robert Hedlund whom she shares with boyfriend Garret Hedlund - baby Rhodes is the first child for the stars.
The couple's son reportedly weighed 9 pounds at birth. Although they welcomed their healthy baby boy, Roberts was lucky enough to beat the odds as she was diagnosed with endometriosis.
The MTV movie award actress has been struggling with endometriosis for years before she fell pregnant. Therefore, she kept her pregnancy a secret to avoid getting her hopes up. 
Roberts reportedly revealed that the condition caused her to have painful periods and even threatened her ability to become a mom. As a precautionary, she decided to freeze her eggs to have options in the future.
The "Blow" actress reportedly had reservations about going public with her pregnancy because nothing was certain. Endometriosis has been identified as a potential risk factor for pregnancy loss.
Nonetheless, she was able to get through the high-risk pregnancy with the 36-year-old actor. The pair were first linked together in March 2019 and welcomed their son just over a year of dating.