Martha Stewart Remembers Dinner Date with Larry King in a Throwback Video Paying Tribute to Him
Martha Stewart remembers Larry King in a throwback video where she revealed a secret about going on a date with him. The talk show legend enjoyed a stellar career spanning six decades. 
Lifestyle mogul, Martha Stewart, has shared a delightful throwback video of the time Larry King appeared as a guest on her show. Stewart also revealed that she and King had gone on a date that she mistook for something else.
In the video, Stewart, 79, introduces King as her dear friend before telling the audience she had a secret to share with them. She divulged that she and King had gone on a dinner date before.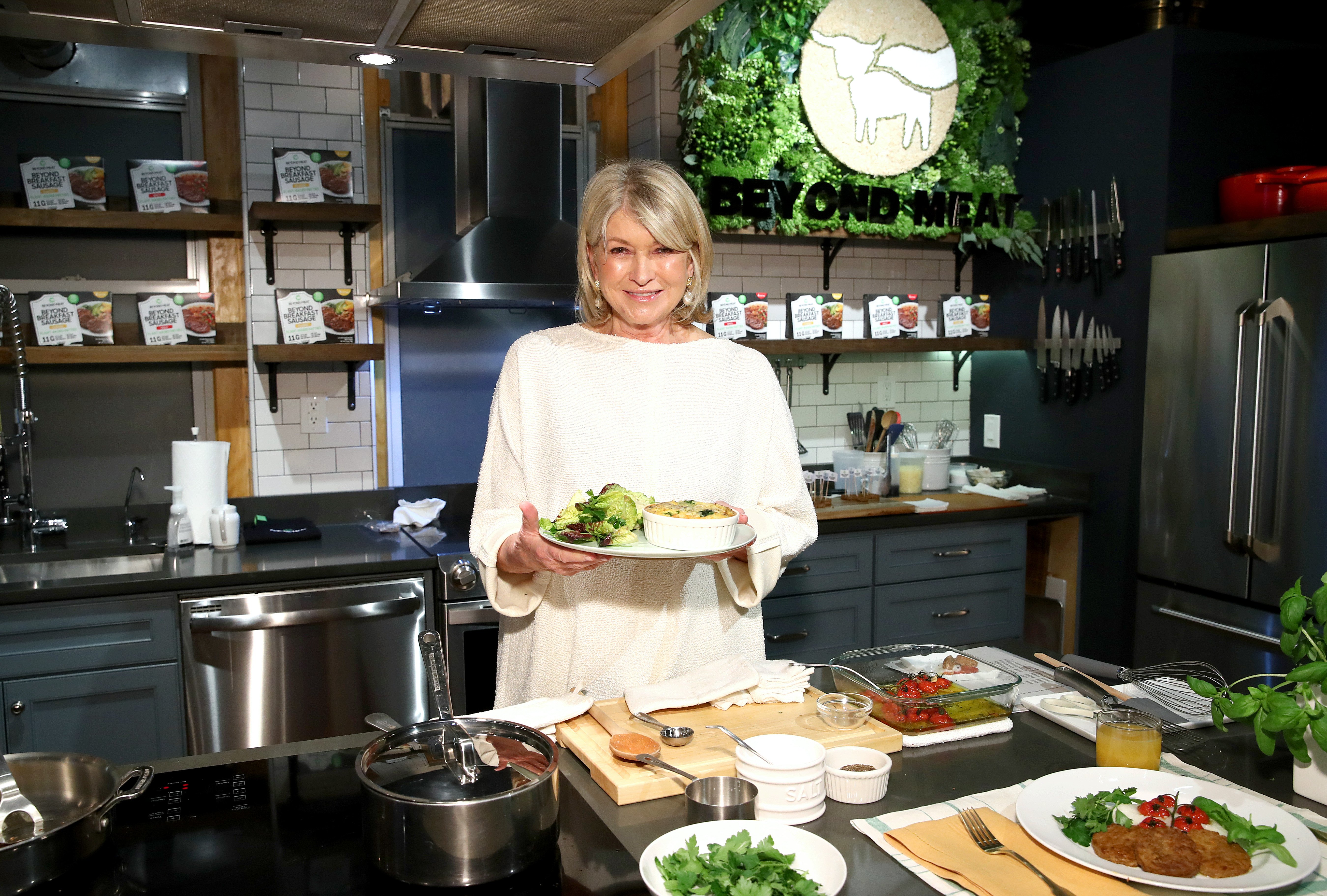 However, Stewart had been under the impression it was a business date, which soon became evident to her was a dinner date. Stewart captioned the video: 
"Larry king and I were friends and I was interviewed by him many times."  
She ended off her caption by writing she took great joy in putting King in the interviewee's seat every once in a while and had him as a guest on her show numerous times. 
The late veteran host's career spanned more than 50 years, with 25 of those years spent on his nightly CNN show, "Larry King Live." When he retired in 2010, his show became the longest-running program hosted by the same person. 
He's been referred to as the 'Muhammed Ali' of broadcast interviews.
According to CNN, the journalist completed more than 50 000 interviews, including cagey guests such as Frank Sinatra in 1988, famous for not granting interviews, and Marlon Brando, with whom he shared a kiss on the show in 1994.  
King suffered a tragic loss last year when he lost his daughter, Chaia, and his son, Andy, within weeks of each other. Chaia lost her fight with cancer at 51, and Andy suffered a heart attack at 65. King was devasted, writing in his caption:
"Losing them feels so out of order. No parent should have to bury a child."
King himself overcame similar health issues. He had quintuple bypass surgery after a heart attack in 1985. In 2017, he underwent successful surgery to treat lung cancer. Two years later, he suffered a stroke that left him in a coma for weeks. 
He was born Lawrence Harvey Zeiger in Brooklyn, 1933 to Jewish immigrants from Eastern Europe who ran a bar and grill in the New York neighborhood. King was just ten years old when his father passed away.
Speaking on "Dispatches from Quarantine," King admitted to developing a desire to become a broadcast as early as age 5. With minutes to spare before going on air for the first time, his general manager suggested using 'King' as a last name. 
King often faced criticism for being too lenient with guests when the opportunity to ask tough questions arose. His response was in his experience. The more he retreated and allowed guests to talk more, the more comfortable and open they became. 
With peak ratings that once attracted 1.64 million viewers to tune into each show, the broadcast legend must have known what he was talking about. According to CNN, he's been referred to as the 'Muhammed Ali' of broadcast interviews.