Gisele Bündchen & Her Kids Were Decked Out in Bucs Gear in a Sweet Snap Supporting Tom Brady
Tom Brady's wife, Gisele Bündchen, posted an adorable photo in support of the football player. The model and her two children were decked out in Tampa Bay Buccaneers gear. 
Gisele Bündchen, professional football player Tom Brady's wife, shared a supportive photo to her Instagram feed of her together with her son and daughter dressed in Bucs gear from head to toe. 
Brady's first game for his new team called for support as he was making his way back onto the field for the first time since leaving the New England Patriots, but this time he was wearing a Bucs jersey.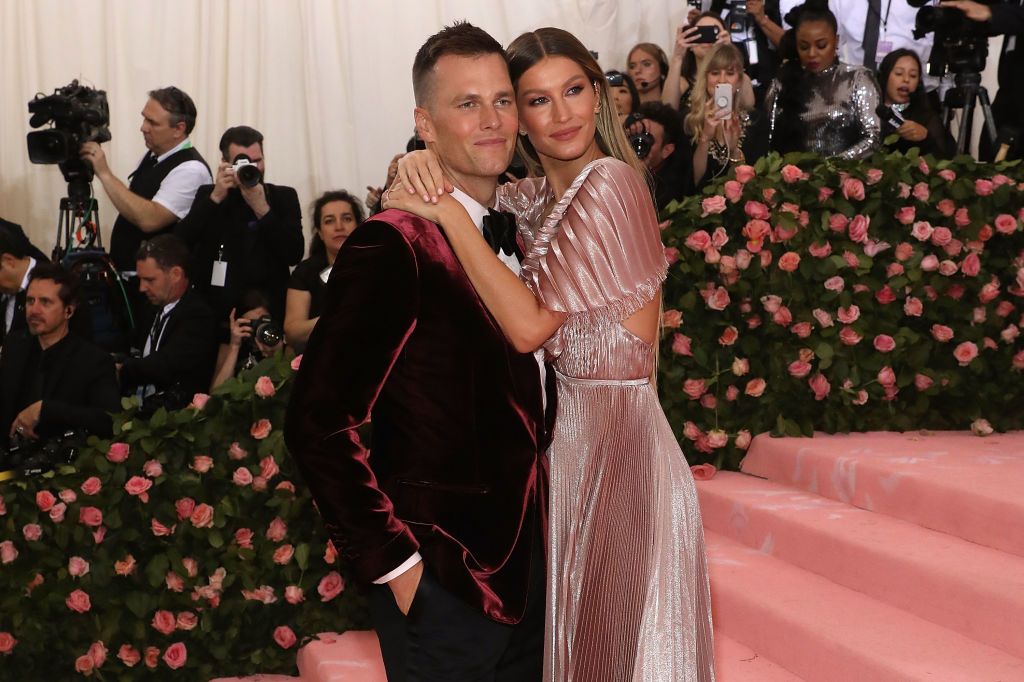 BRADY'S BIGGEST FANS 
Bündchen and the two children she shares with Brady, Benjamin Rein and Vivian, are arguably the 43-year-olds biggest fans. Sharing her love and support for Brady with her 16.6 million followers, she captioned her post as follows: 
"We are already cheering here papai! We love you! Let's go @tombrady !! Let's go Bucs!!!" 
With her one arm around Benjamin and her other arm in the air, Bündchen looked cheerful in the photo. Vivian and Benjamin looked at each other and smiling, evidently a happy occasion for all Brady family members. 
THROUGH THE UPS AND DOWNS 
Brady and Bündchen's relationship had a difficult start when only two months into dating, Brady's ex-girlfriend Bridget Moynahan dropped the bomb that she was expecting his first child. 
Despite the rocky beginning, the couple persevered and got married in Santa Monica in February 2009 after dating for two years. Brady acknowledges the important part that his wife plays in his support network as he elaborated saying: 
"It's great to have that rock that you can always lean on that can support you in different ways that you need to."
BRADY'S BIG MOVE
Brady needed the extra support and motivation that his family was providing before his big game. This season will be the 43-year-old's 10th time reaching the super bowl but his first season playing for his new team, the Tampa Bay Buccaneers. 
The quarterback decided to leave his team, the New England Patriots, and trade-in for a star supporting cast with receivers like Mike Evans, Chris Godwin, and Antonio Brown joining Brady at the Bucs and making a powerful team. 
COVID-19 HITTING HOME
The Covid-19 virus has had a direct impact on Brady and his family. Both of the professional football player's parents contracted the virus last year September, with his father being admitted to the hospital. 
Brady's 76-year-old father and mother had to miss his first two games due to their very sick state. Brady's mother was treated at home by his sister, a nurse; she had milder symptoms than her husband. Both have recovered completely. 
With Brady's family backing him all the way, there is little that can stand in his way of success this year. Overcoming challenges is what the star quarterback does best, and his season is sure to reflect that. 
Bündchen's show of support for her husband goes a long way to showcase how much she loves and cares for him together with their two children. This power-couple has come a far way and still has plenty to achieve.