Steve Harvey Enjoys Ride on a Jet Ski with a Beautiful View of St Barts behind Him
"Family Feud" host Steve Harvey recently shared an envy-inducing video clip of himself enjoying a jet ski ride on the deep blue water with an amazing view behind him.
Actor, author, and comedian Steve Harvey is living his best life and taking on the vast waters of the Caribbean island of St. Barts, where he has been on vacation with his wife.
He proudly flaunted his holiday activities on his Instagram page as he shared a video clip of himself riding a jet ski on the scenic Caribbean sea.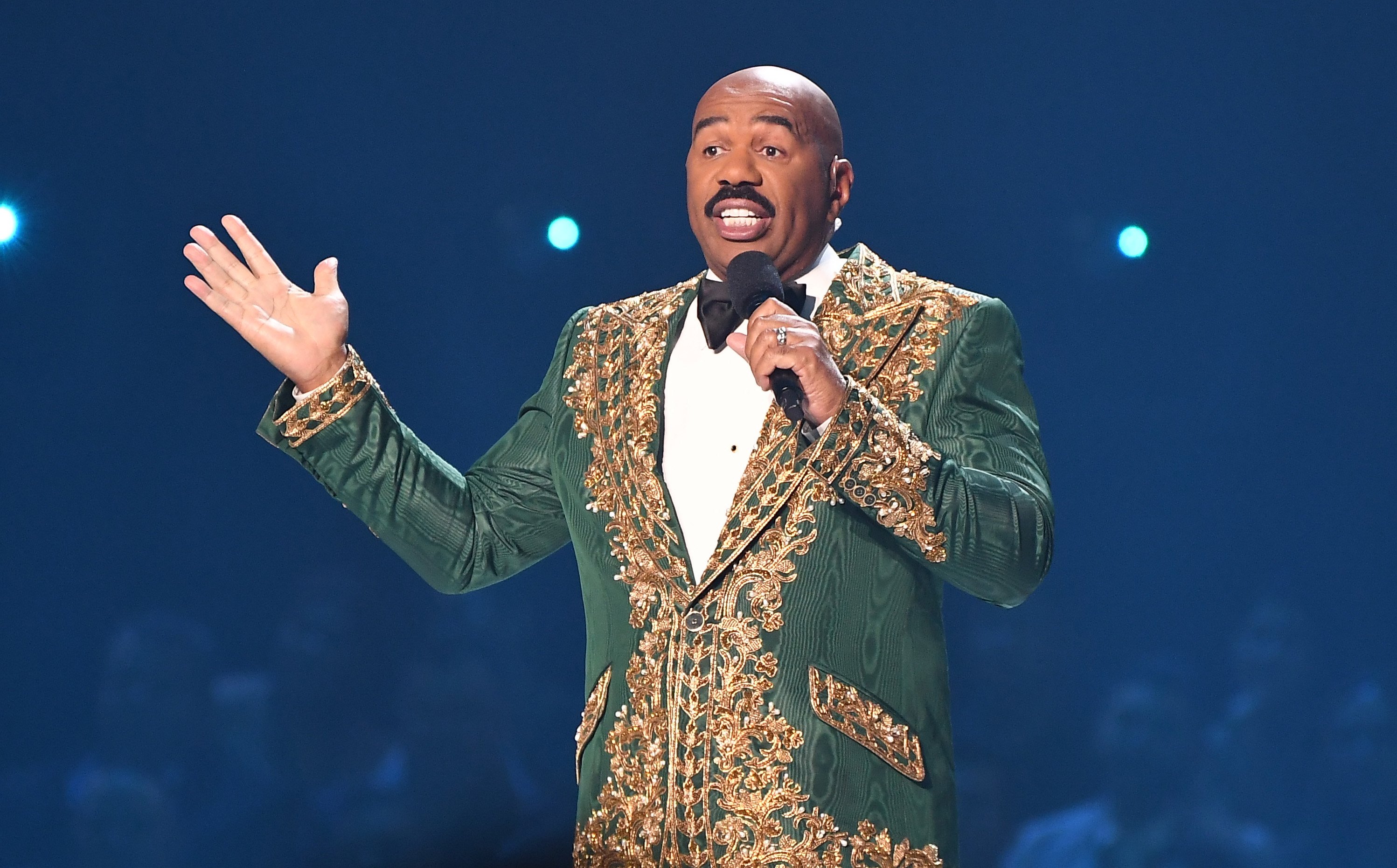 In the video, Harvey was filmed wearing white swim shorts with a green and black life jacket and a tightly latched helmet as he sat on the Yamaha jet ski. He captioned the post:
"This is how you jet ski in St. Bart!!"
The caption was echoed at the beginning of the video clip, as Harvey placed a large cigar in his mouth and took off into the waters where the bright sun met the sea in the distance.
Fans were rather amused by the video as they pointed out the comedian's jet ski's slow pace. One fan commented, "Slow and steady with that cig," while another quipped, "But unc that's a snail pace."
[Harvey[ lived in his car, cleaning himself in hotel bathrooms and gas stations.
VACATION FIT FOR A KING
Harvey has enjoyed a lavish life on a large luxury yacht with his wife, Marjorie, 56. Their daughter, Lori, 24, and her new boyfriend, "Creed" actor Michael B. Jordan were also spotted in St. Barts.
Besides jet skiing, the "Think Like A Man" author has also spent his time wisely, taking care of his body as well as his mind. On a different day, he was pictured exercising with resistance bands on the deck of the grand yacht.
A WELL-DESERVED BREAK
Harvey, who celebrated his 64th birthday on January 17, truly deserves the break as he has been working hard on his career for years, making him one of the busiest men in show business.
Before his comedy career took off at 27 years, Harvey worked odd jobs, including a brief stint at a Ford auto plant. During those rough years, the media mogul lived in his car, cleaning himself in hotel bathrooms and gas stations.
FINDING FAME, FORTUNE, AND LOVE
As the child of a hard-working coal miner, Harvey didn't give up and continued to pursue his dream. Eventually, he made his way to fortune and fame, meeting his wife, Marjorie, along the way.
The couple's romance was no storybook tale. Their first attempt at love failed miserably as Harvey felt he was not financially fit for the relationship. Luckily, they reconnected 15 years later and have been together ever since.