'American Idol' Alums Gabby Barrett and Her Husband Cade Foehner Welcome Their First Child
Former "American Idol" contestants Gabby Barrett and Cade Foehner recently welcomed a much-anticipated addition to their family, and the parents could not hold in their joy.
Congratulations are for "American Idol" alums Gabby Barrett, 20, and Cade Foehner, 24. The husband and wife recently welcomed their first child together. Excited to share the excellent news with the world, Barrett wrote on Instagram:
"Gotten to spend a very sweet week with our newest addition.. meet our girl? Baylah May Foehner 1.18.21."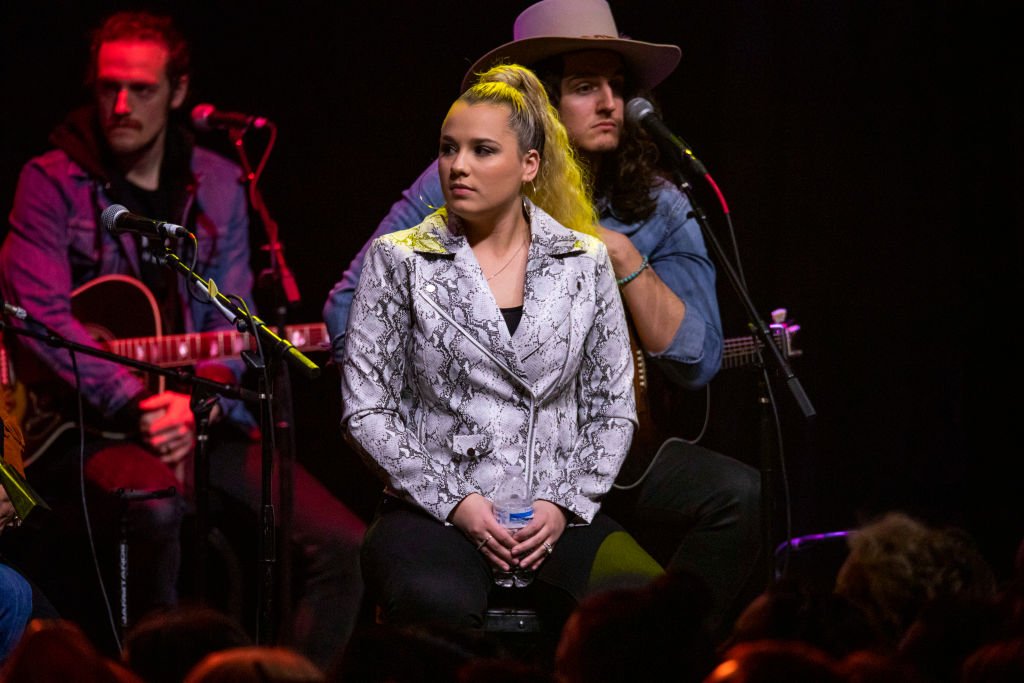 The announcement included the most heartwarming snap of the recently born Baylah May swaddled in her baby blanket with most of her face out of the photo.
The proud father, Foehner, did not waste time to join in the celebrations as he gushed over his baby girl and wife in a sweet comment on her post. The proud new father wrote that he found it an honor to be Barrett's husband.
He thanked her profusely for bearing their child. Other celebrities, including singer Katy Perry and Jana Kramer, assembled in the comments to give little Baylah a warm welcome. Fans joined in to celebrate the wonderful news.
Before they fell in love and started building their beautiful family, Foehner and Barrett were once rivals.
Barrett was not left out in announcing the arrival of her and Foehner's daughter. The loving first-time dad also shared the good news with his over three hundred thousand followers.
The former "American Idol" contestant shared the same beautiful picture that his wife shared on her Instagram and penned a lengthy caption. He wrote:
"Baylah May Foehner. The Lord Jesus has given me so much that I scarce can believe it."
Continuing his caption, Foehner marveled at how God not only saved him but also gave him a wife who is not only his best friend but also the mother of his child. He concluded by writing that he has been blessed beyond his understanding.
Before they fell in love and started building their beautiful family, Foehner and Barrett were once rivals. The two faced off on the 16th season of "American Idol."
Foehner was eliminated during the top five while Barrett finished third. After exiting the show, she launched right into her career and released one of the year's fastest chart-climbing song, "I Hope."
In 2019, they tied the knot in Texas, and now over a year after, their love has created something wonderful — their precious daughter, Baylah.