Chicago Bears Player Mitch Trubisky Proposed to His Girlfriend Hillary Gallagher — See Details
Chicago Bears Quarterback, Mitch Trubisky pops the big question and Hillary Gallagher says yes! Here are all the details about the romantic moment, including Gallagher's gorgeous diamond engagement ring. 
Hillary Gallagher has shared the moment her fiance, Mitch Trubisky of the Chicago Bears went down on one knee to put a ring on her finger, through a series of photos and videos on her Instagram. 
The private pilates instructor wore a form-fitting LBD with an asymmetrical bottom paired with white heels when her beau asked her to be his wife at The Breakers luxury resort in Palm Beach, Florida on Tuesday.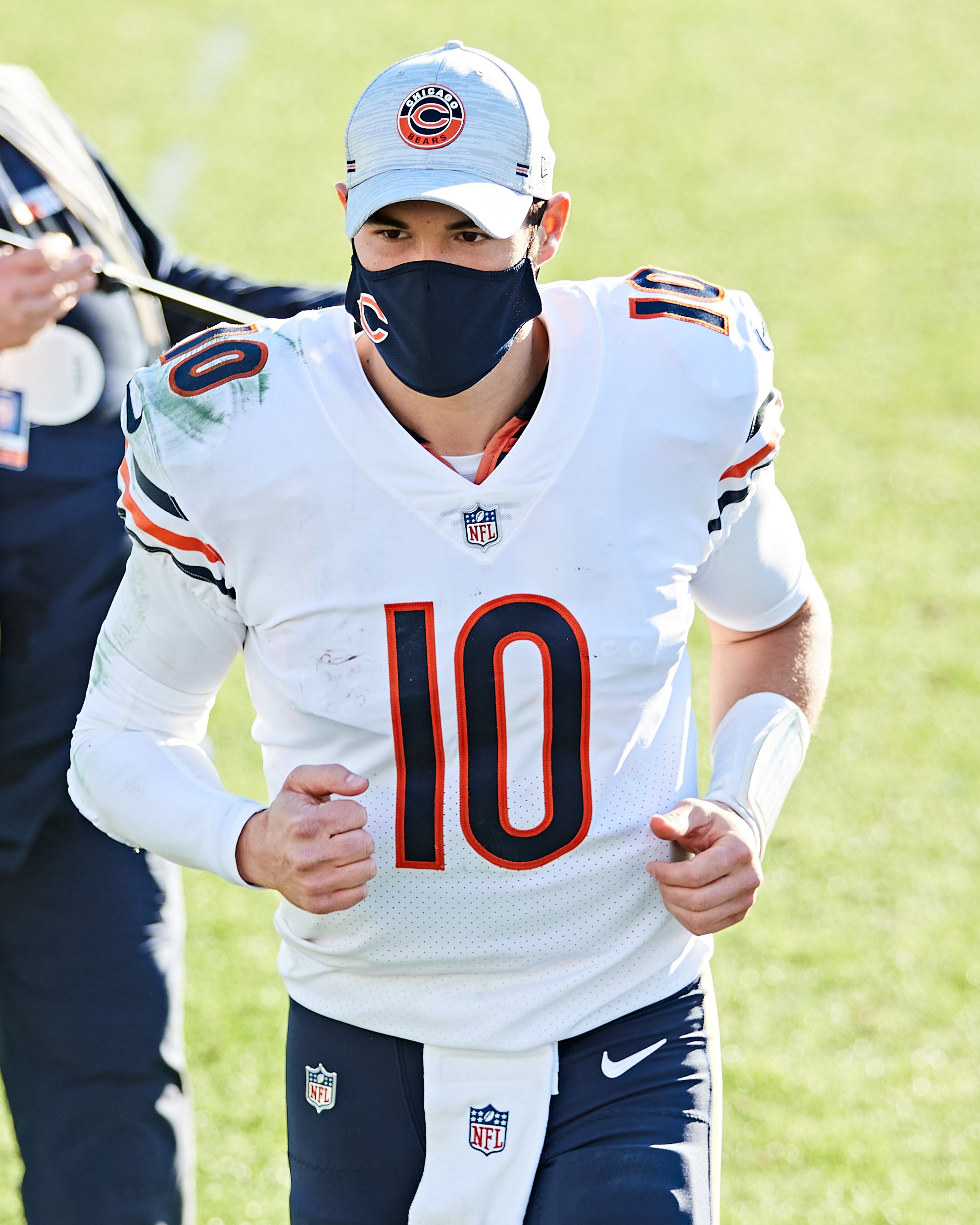 In a photo where the brunette beauty wears a white off the shoulder dress, she is seen snuggling up to Trubisky, 26 who is flashing a wide smile on his handsome face, as she wrote in her caption:
"Can't wait to spend forever with my soulmate."
More pictures of her special day were shared via her Instagram stories, including snaps of the couple enjoying champagne while overlooking the ocean, and a close up of her stunning engagement ring.
Speaking of the ring, Brilliant Earth's Senior Vice President of merchandising and retailing, Kathryn Money, described it as a 5-7 carat oval-shaped diamond that sits on what appears to be a classic diamond encrusted platinum or white gold band.
Trubisky entered into a 4-year deal worth $29million in 2017, which comes to an end in 2021. 
Mike Fried, who is the CEO of "The Diamond Pro", has valued Gallagher's prized possession at $150 000. That sounds like a lot, but not if your husband to be is a football athlete worth millions of dollars.
We can't imagine anybody being happier than Trubisky and Gallagher, but Trubisky's fellow athletes come a close second. A few congratulated Gallagher, including the San Francisco 49ers' Austin Proel who responded:
"Wow, what can I say, you guys are perfect."  
Other celebratory messages came from Chase Daniel, who is the quarterback for the Detroit Lions, as well as Minnesota Vikings player, Jake Bargas, who cheered his friend with a "Let's go!!"
In more engagement news, L.A. Dodgers player, Mookie Betts also asked his lady love, Brianna Hammond, to be his wife earlier this month. The pair have dated for 15 years and welcomed a daughter in 2018.
Betts enlisted the help of his team to stage an awards ceremony, at which he called Hammond on stage after his 'thank you' speech, going down on one knee. He added he felt blessed to be putting a ring on his MVP.
Getting engaged won't be the only big change for Trubisky, who becomes an unrestricted free agent this year. Trubisky entered into a 4-year deal with the Bears worth $29million in 2017, which comes to an end in 2021. 
One can only hope that both couples will get to enjoy the weddings of their dreams, which won't be hampered by the restrictions placed on us due to the ongoing global pandemic.