Savannah Chrisley Asks Fans for Help as She Struggles to Decide on Having Longer Hair Again
Savannah Chrisley took to Instagram to ask her 2.2 million follows for some hair advice: should she keep it short or get extensions to add some length? 
23-year-old Savannah Chrisley posted a throwback photo of herself with shoulder-length platinum blonde hair. The reality television star wanted to know if she should stick with her pixie cut or change it up with some extensions. 
Because she couldn't decide what her look should be, Savannah took to her social media feed to get some help from her plethora of followers. The post got almost 10,000 comments, with her fans giving her their opinions.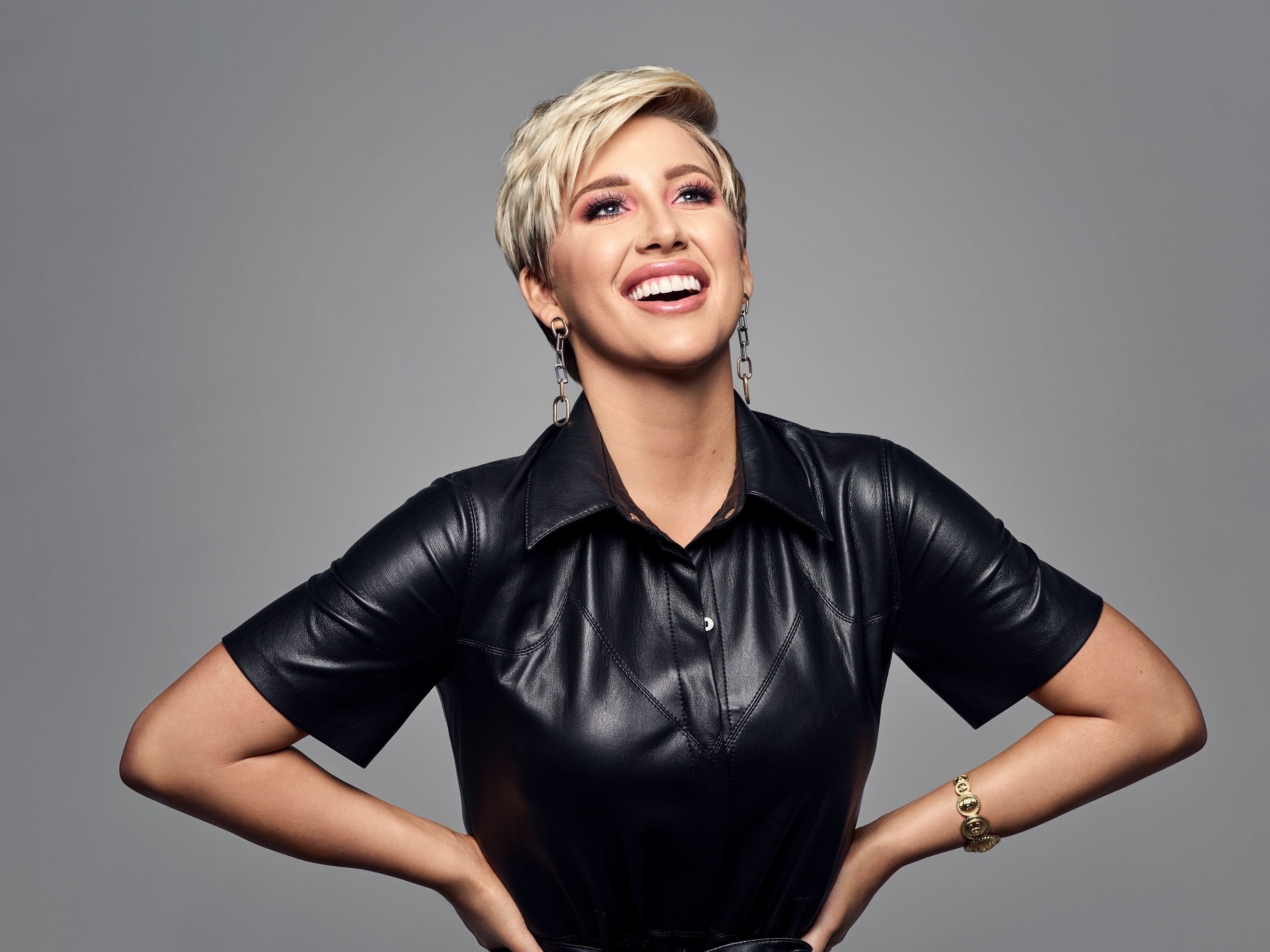 SHORT OR SHORTER
This is not the first time that Savannah's hair choices have caused an uproar on Instagram, but instead of making a statement with her locks, she is asking for advice this time. Savannah's caption read as follows: 
"HELP: should I get extensions and go back to this length?! Lol #cantdecide @hairby_chrissy" 
Although the "Chrisley Knows Best" star is not contemplating growing her hair out, she wonders about a more instant route for getting her long hair back: extensions. The blonde is clearly on the hunt for another change. 
CAUSING SOME RUCTIONS
In October 2019, Savannah posted a photo of her new pixie cut, which was quite a drastic change from her shoulder-length bob that she previously had. Fans took to the comments section to share their shock about the big chop. 
Todd and his wife Julie were indicted for tax evasion and a string of fraud crimes. 
Savannah explained the make-over by saying that it was a combination of her wanting a big change and the unhealthy state of her hair that made her walk out of the salon as a completely different person. 
DADDY'S APPROVAL 
When Savannah shared her new pixie cut with the world, she made sure to let everyone know that she didn't do it to chase approval. The reality television star penned a bold caption next to her photo, which said: 
"Ladies...do what YOU want to do. Don't base your looks, opinions, beliefs, etc on a man and what HE wants."
Todd Chrisley, patriarch of "Chrisley Knows Best," and Savannah's father commented that he was worried about her outfit choice as well as her new hairstyle, but Savannah didn't seem to be bothered by her dad's lack of support. 
THE LEAST OF TODD'S WORRIES 
His daughter's decisions in the salon should have been the least of Todd's worries. The August before Savannah chopped her locks off, Todd and his wife Julie were indicted for tax evasion and a string of fraud crimes. 
The couple has been cleared of the charges in the meantime but chose to revisit the court when they decided to file charges against the director of the Georgia Department of Revenue's Office of Special Investigations for targeting them. 
Whether they are shocking fans with their hair-dos or with their court appearances, one thing that the Chrisleys know how to do well is keeping their followers on their toes. 
Savannah Chrisley is balancing keeping her fans as part of her life by involving them in her decision-making process and knowing when to make choices independently and inform everyone after the fact.