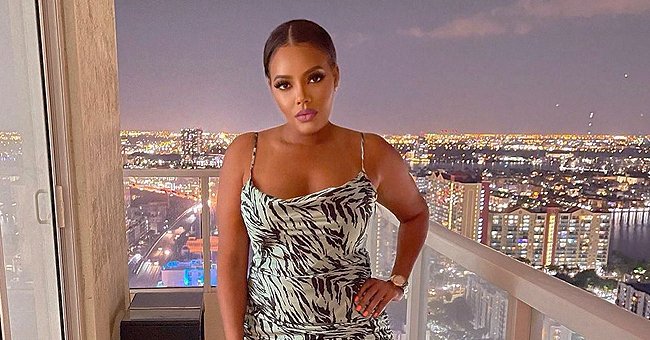 Instagram/angelasimmons
GUHH Star Angela Simmons Turns the Heat up as She Pours Her Curves into a Tight Dress (Photos)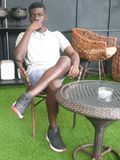 In a recent series of photos on her Instagram feed, shoe designer Angela Simmons showed off her perfect figure as she posed in a gorgeous silk mini dress during a fun night out.
Angela Simmons sure is one fashion-forward mother. With her stunning fashion statements and combinations, she has proved that beauty and glamour would never pose a problem for her.
She is also no doubt in love with her thick figure. In the most recent display of her delectable curves, the 33-year-old once again left mouths watering as she rocked a new gorgeous outfit.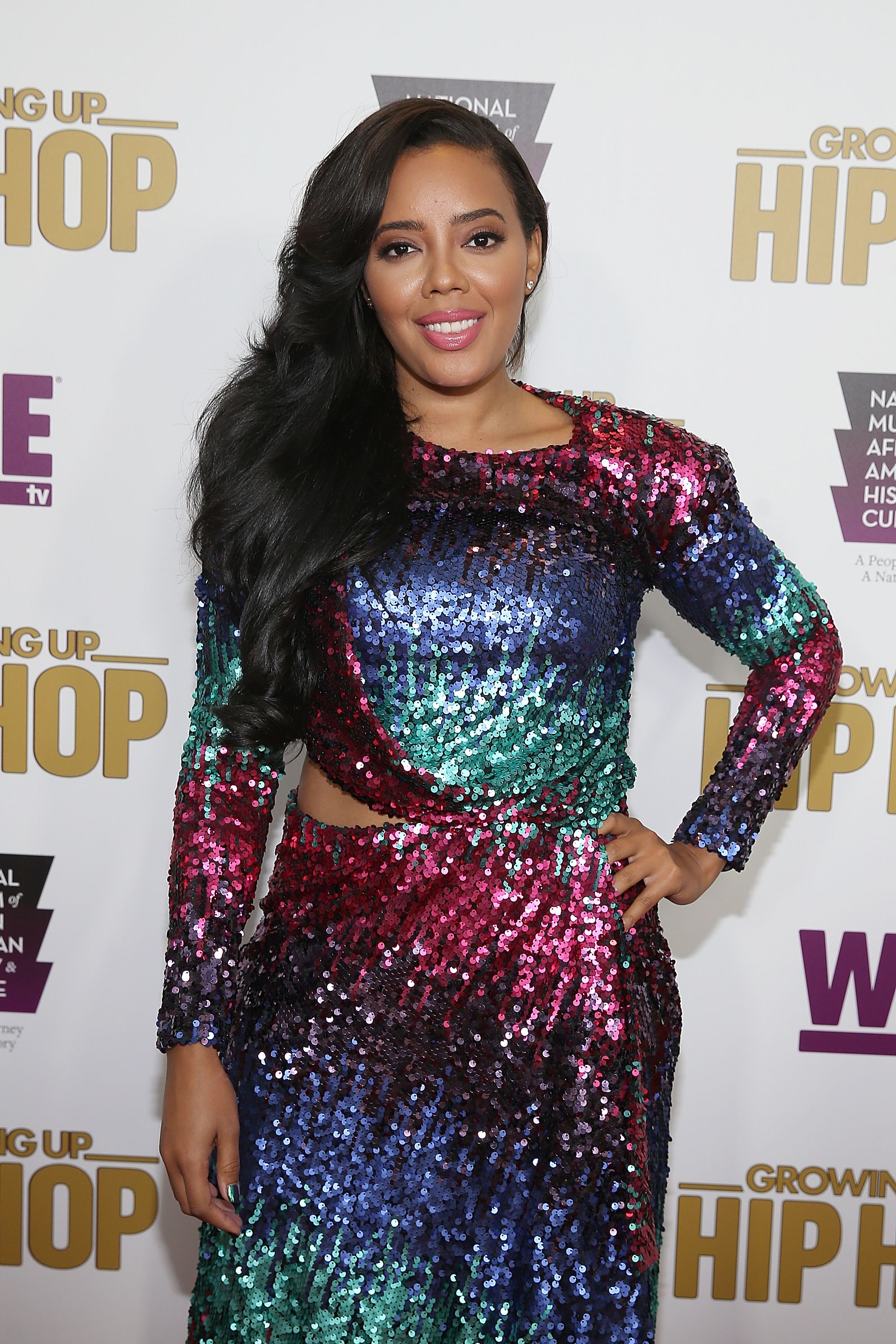 Angela Simmons at WE tv's celebration of "Growing Up Hip-Hop" Season 3 on July 20, 2017. | Photo: Getty Images
She was clad in a lovely patterned silk thin-strapped mini-dress that put her smooth, toned legs on full display. The fit was combined with a sparkling ring, a gold pair of heels, and a matching wristwatch.
In finishing the ensemble, her luscious black hair was parted down the center and slicked to the back in a tight bun. The reality TV star also had on glamorous makeup that completely accentuated her features.
The photos were taken on the balcony of a high-rise building during a fun night out, and she struck up different poses with the city lights serving as a perfect backdrop.
This is not the first time Simmons is showing off her thick curves, as the post comes almost two years after she was seen rocking a hot orange cut-out swimsuit during a fun boating adventure with friends.
Instead, all she wanted to do was be an inspiration to her little sister Vanessa, who was struggling with her weight.
In one of the shots, she was seen posing by the rail while her friend happily snapped with a camera. Another photo showed the designer diving into the water, while a third showed her climbing up the boat completely drenched.
When it comes to being proud of her figure, Simmons has been known to be rather vocal. She never fails to post body-positive messages on her social media accounts, imploring fans to learn self-love and care.
In the middle of the COVID-19 pandemic last year, the star posted a series of bare-faced photos of her rocking a mismatched pair of swimsuits. It was followed by a long message of positivity and self-love that melted several hearts.
She revealed that even though she struggled with anxiety over her fluctuating weight, she had learned to love herself. She also added that her strength was rooted deep in her and further encouraged her fans to love their bodies.
Two months later, the TV star passed across another message during an episode of "Growing Up Hip Hop." In the clip, she declared she did not care what anyone had to say about how she showed her body.
Instead, all she wanted to do was be an inspiration to her little sister Vanessa, who was struggling with her weight, which from the looks of it, she did excellently.
Besides being a loving sister and an avid supporter of body positivity, Simmons has also proven to be a devoted mother to her little boy, Sutton. The pair share a tight bond, and she has never failed to show it off over the years.
Last November, the proud mother showed off their sweet relationship when she shared a video of the 4-year-old gushing about his love for her. It, no doubt, struck a chord in the hearts of many and further proved that the star was full of love.
Please fill in your e-mail so we can share with you our top stories!