Vanessa Bryant Posts Clips of Kobe Coaching & Daughter Gigi Playing Basketball in Tribute Video
In honor of the late Kobe and Gigi Bryant, wife and mother Vanessa Bryant shared the duo's clips and images during their basketball bonding moments.
It has been one year since the world woke up to the shocking news of the death of Kobe Byrant, his daughter Gigi and seven others. Vanessa Bryant shared beautiful basketball moments of her husband and daughter to honor their memory.
In a post made on Instagram, Vanessa shared various clips and images of Kobe and Gigi on the court as he coached and trained alongside his basketball enthusiast daughter.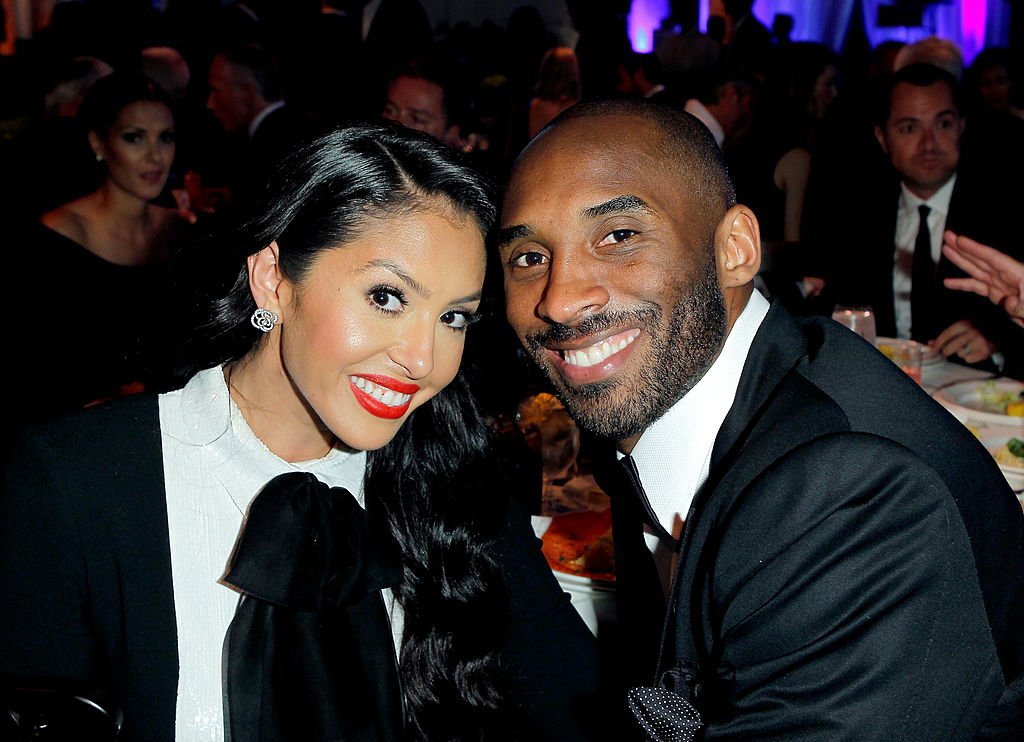 The first video showed Gigi flaunting her dribbling skills as she came one on one with an opponent. Her prance and move caught her colleague off guard as she aimed for the basket, which she unfortunately missed.
The second video was similar to the first, although this time, the angle was different. Gigi successfully dribbled against her opponent, and her aim for the hoop was successful. The third video started with an admirer of Kobe, Hailey, saying:
"So my favorite moment with Kobe had to be, for the most part, when he came out and watched me play..."
The clip continued with moments of Kobe training with the girls' team and hanging out with them in the locker room with Gigi beside him. Kobe could be heard encouraging the girls for a game well played.
Following this was a clip of Kobe coaching a group of girls and giving them essential body movement techniques when it came to the game of basketball.
To honor Gigi's memory, a friend of hers named Aubrey Callaghan sent Vanessa a sweet letter.
The last video in the media dump was of Kobe speaking about Gigi and her work ethics when it came to playing basketball. He described his little girl as a hard worker who saw no limits.
Just as there were five video clips, there were five pictures of Kobe and Gigi at different points. The first picture in the series showed Kobe in the motions of talking and explaining to a player. He was dressed in classic basketball shorts and a shirt.
The second image was similar to the first, but this time, the former Lakers player was dressed in grey joggers and a matching T-shirt while explaining something to a player.
One of the images was a group shot of Kobe and Gigi hanging out with two other people. All four of them had posed for the photograph while doing the "L" hand sign.
The last two images featured Kobe dressed in what looked to be a patron uniform standing next to a colleague and a back view shot of a basketball player wearing a jersey with the number 8 written above his name.
To honor Gigi's memory, a friend of hers named Aubrey Callaghan sent Vanessa a sweet letter where she talked about how Gigi had changed her view on life by being a determined and fun-loving personality.
Although the hurt from losing Kobe and Gigi would forever remain, Vanessa is creating wonderful memories with her remaining daughters, Natalie, who is set to go to college, Bianka, and Capri, who recently started walking.