Here's How Fantasia's Husband Supported the Pregnant Star after Her Back & Knees Were in Pain
Fantasia Barrino's doting husband Kendall Taylor would do everything it takes to spare the singer from severe pain. Barrino recently shared about Taylor's sweetest gesture.
"American Idol" winner Fantasia Barrino is not only blessed with a mesmerizing voice; she also lucked out in the marriage department. Recently, she wrote on her Instagram Story:
"My back and knees were definitely killing me so [Kendall Taylor] brought me in for a soak."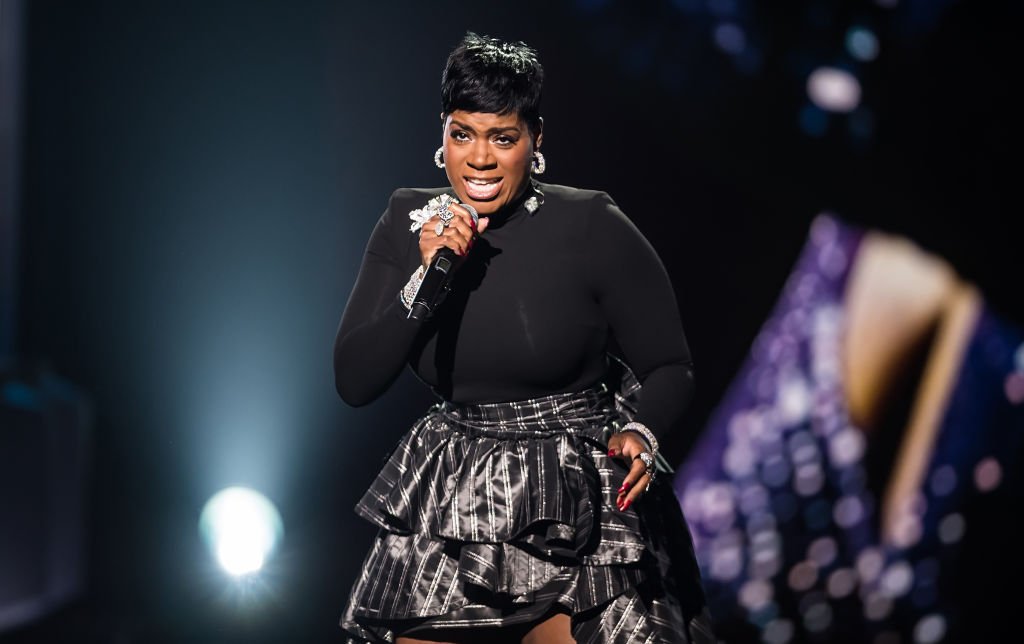 A HAPPY WIFE
She uploaded a photo of what appeared to be a chromotherapy tub and tagged Taylor's Instagram account. Barrino ended her caption by thanking her husband, whom she called "Baby."
The "Free Yourself" hitmaker is one grateful wife as she relished the soothing effect of being soaked in the special tub, which uses colored lights to bring maximum relaxation.
It's no surprise Taylor is going the extra mile in caring for his wife as she is carrying their unborn baby. Barrino, who tied the knot with Taylor in 2015, announced her pregnancy in November 2020.
Barrino and Taylor are devout Christians, and they have been vocal about their faith. 
OVERCOMING FERTILITY STRUGGLES
The loved-up couple is excited to expand their blended family. The powerhouse belter has two kids from previous relationships — Zion Quari, 19, and Dallas Xavier, 8. Taylor is father to son Treyshaun.
It had been a struggle for Barrino and Taylor to conceive their first child together. They had been vocal about their past fertility issues. Barrino said they explored several options that did not work.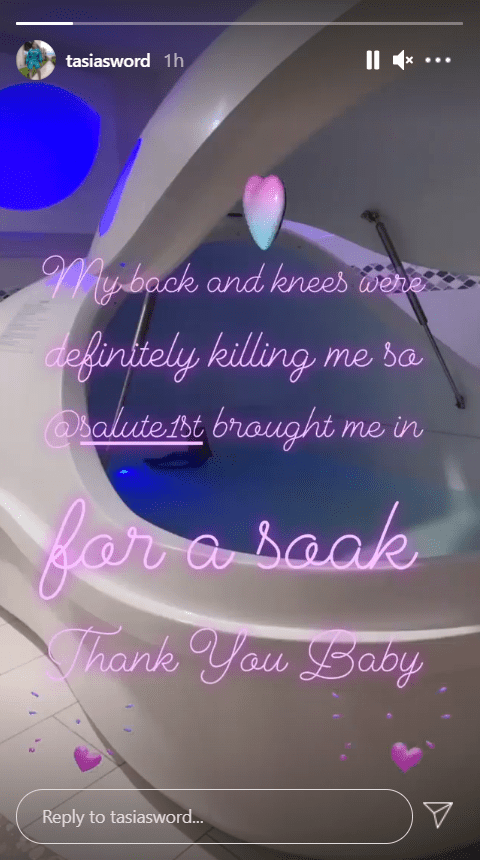 TRUSTING GOD
Eventually, Barrino said they just stopped searching for ways and began entrusting everything to God. Her pregnancy is an answered prayer, and the couple welcomed it with sheer joy.
Barrino and Taylor are devout Christians, and they have been vocal about their faith. The renowned vocalist recalled the moment she knew he was the one for her: when he kneeled and prayed for her.
She also said that they only had sex after getting married. Taylor never attempted to sleep with her during their friendship and courtship. Barrino credited God for bringing Taylor into her life.
Barrino experienced major lows in her life before she met Taylor. She became a single mother at 19 years old and went on to suffer more heartaches. Taylor became her light at the end of the tunnel.