Cecily Chapman Honors Her Late Mom Beth with a Throwback Photo of Her Holding a Weapon
Cecily Chapman honored her late mom Beth with a throwback photo, and in the caption, she wrote she wished her mom was still here. 
Dog The Bounty Hunter's daughter, Cecily Chapman, honored her late mom, Beth, with a throwback picture of her and wrote that she wished her mom was still here. 
Beth Chapman had died after a battle with lung cancer. She had been 51 years old. Her family and friends held different memorial service for her last year. 
Cecily shared a photo of Beth holding what looks like some kind of gun. Beth featured in her husband's show, which was based in the family's bounty hunting business.
The late Beth looks totally hardcore in the photo. Many of her fans shared supportive messages on Cecily's throwback photo. The caption of the post read:
"Ready? Set...... Go! @mrsdog4real get um! Oh how I wish you were here blast them all!"
Cecily has been keeping her mother's memory alive since her passing. Last year, Cecily and her family set up different memorial gatherings in honor of her death's 1st anniversary. 
She hosted a hike on Hanauma Bay Ridge Trail in Hawaii and shared photos of the experience on her Instagram. The family also planned a paddle out to honor her. 
Cecily is not the only Chapman to be engaged.
This year she plans to honor her mother in an even more special way. She has plans to wear her mother's wedding dress for her own wedding later this year. 
Cecily and her fiance Matt are planning to marry around either Halloween or Christmas. Cecily shared that it was important to her to wear her mothers dress on her special day as: 
"But most of all it's a way for me to feel like she is with me the whole time and be a part of the wedding."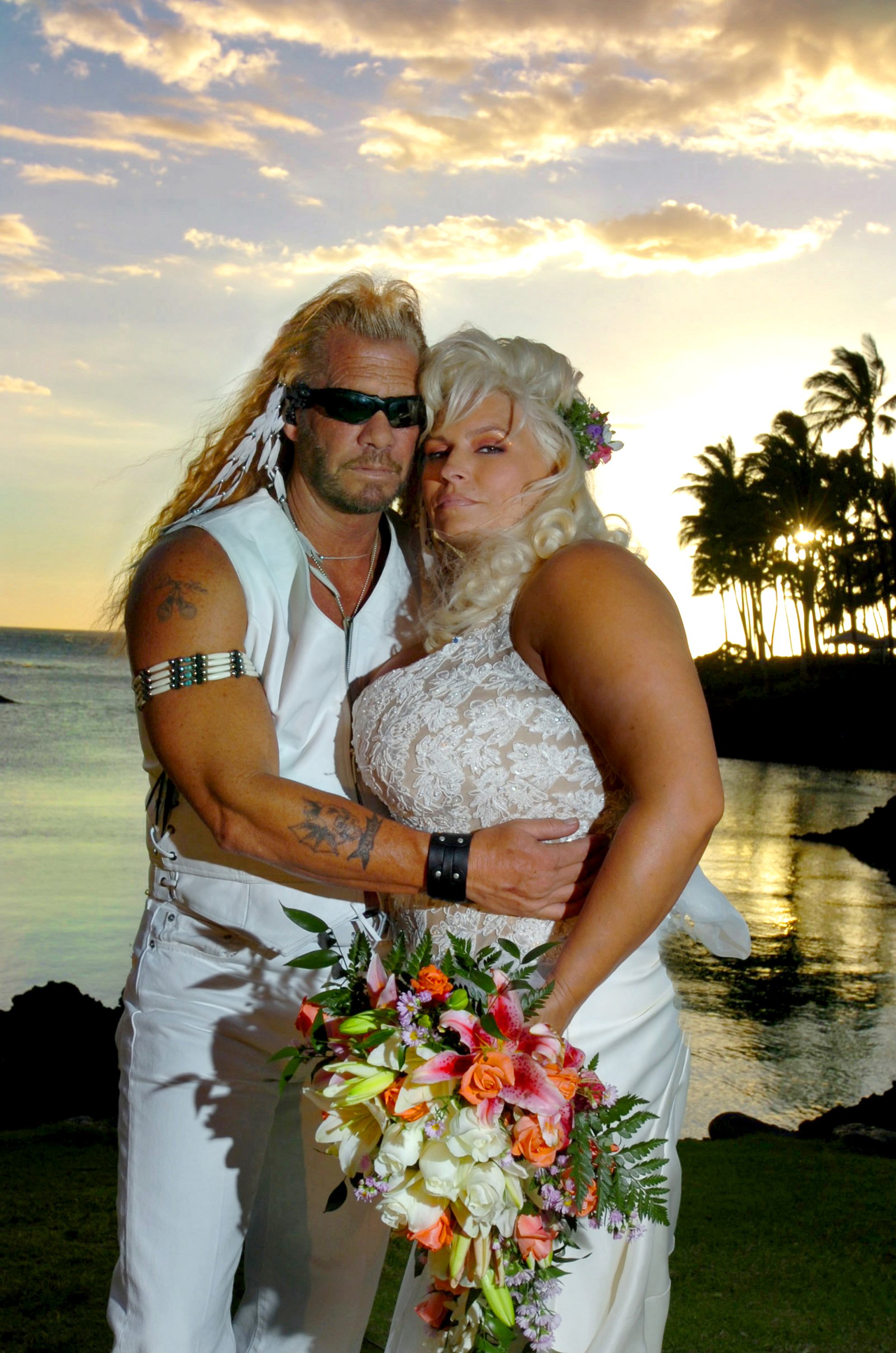 She had thought her mother looked so beautiful in the white lacey dress when Beth had married Dog in 2006. She revealed she had told her mom she had wanted the dress a few years after the wedding. 
It is terribly sad that her mother will not celebrate with her on her wedding day. However, it will be extraordinary to wear her dress, and there is no doubt she will look just as beautiful as her mother. 
Cecily is not the only Chapman to be engaged. Her father, Dog, is engaged to Francie Fran. Perhaps there will be two Chapman weddings this year. 
Cecily has been focused on her clothing brand ForBeth that she set up to honor her late mom. She has shared photos of the clothing on her Instagram.