'Sister, Sister' Star Tia Mowry Was in a Good Mood While Dancing on TikTok in a Stylish Outfit
It is all love from Tia Mowry of "Sister, Sister" to her online audience and they are surely not missing the message, as she treated them to amazing dance moves in stylish outfits while sharing her good mood.
The "Sister, Sister" actress, entrepreneur, and author is not one to shy away from sharing numerous posts concerning her professional or personal life.
Be it a serious matter, sweet family time, or goofy moments, the television personality, Tia Mowry, candidly lets her online fans and followers in on the details.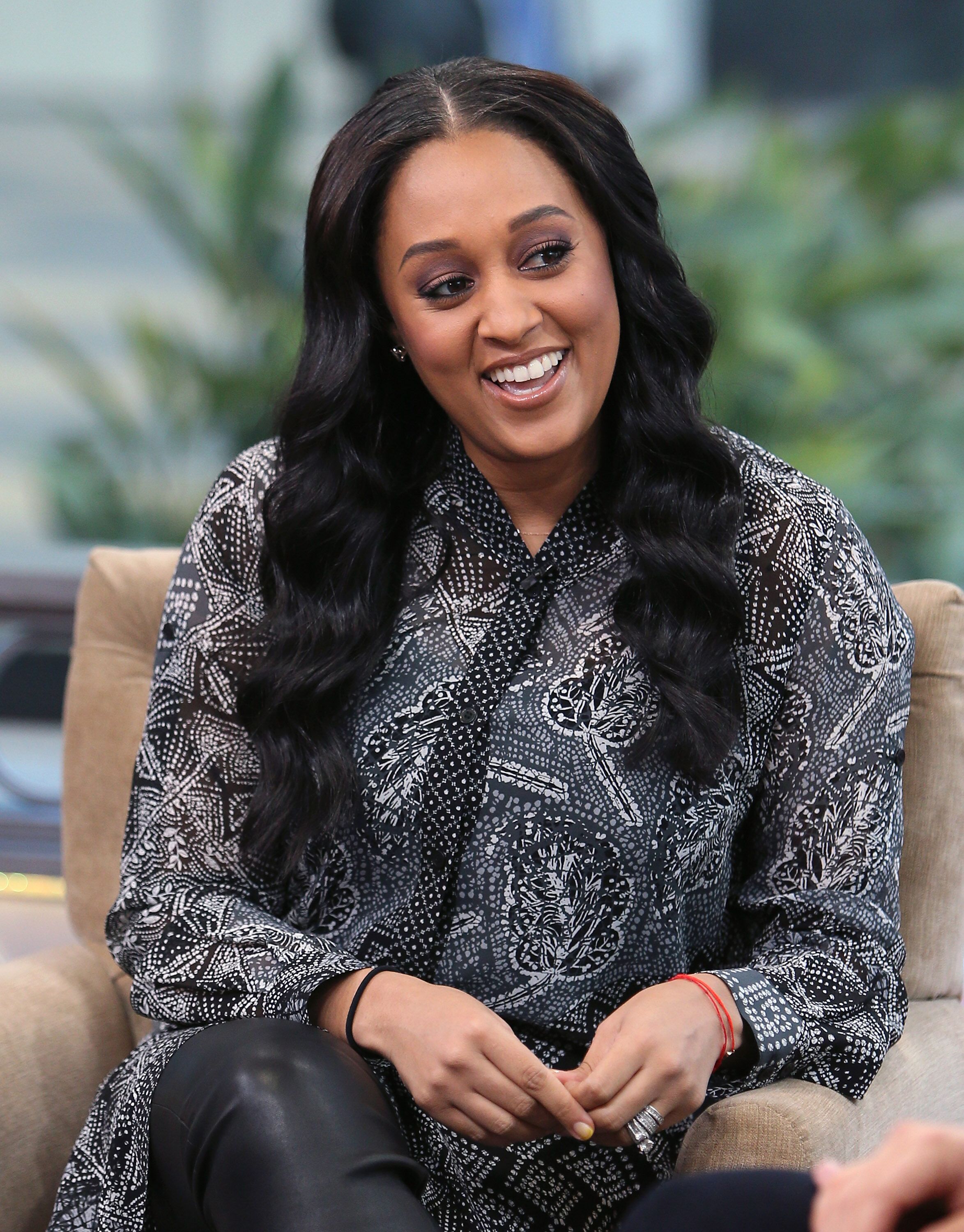 Recently, the media personality celebrated her good news by showing off some top-notch dance moves on TikTok, which was later posted on Instagram.
In the dance clip, the 42-year-old rocked wide-leg checkered pants with a black top that had puffy sleeves. She accessorized the look by wearing a simple necklace and hoop earrings.
With Tia's rigorous moves, her charming black curls patterned to the center shook lightly on top of her head. Without mincing words, she detailed the reason for her cheerful and vibrant mood. She wrote:
"#mood Season #2 of #familyreunion on @netflixfamily @netflix coming to you soon! #yass #dance."
Several fans were caught in the actress's web of exhilaration, and they agreed via comments that a celebration over the new season of "Family Reunion," is not such a bad idea.
Some found Tia's dance skills hilarious. While they refrained from using words, they expressed themselves using the laughing emoji.
Sources have it that she and her twin sister Tamera Mowry parent in non-identical ways.
The "Sister, Sister" star is good at advising on every aspect of life as she is with memorizing scripts and delivering outstanding performances on-screen.
A few months ago, the author who shares two kids, Cree and Cairo with her actor husband, Cory Hardrict, shared some personal back-to-school tips that she inherited from her mom. She said:
"...when you are going to school, you're going to get an education and learn new things [...] present yourself in a way to let your teachers know you're ready for work."
The mother of two further suggested that making a child fully equipped can get him or her immersed at the start of a new school year. This includes buying the kids new clothes, socks, undergarments, and stationaries.
Regardless of having achieved success at parenting, Tia never points at any mom for doing things differently.  Sources have it that she and her twin sister Tamera Mowry parent in non-identical ways, which cuts across as fine to the non-judgemental actress.
The Mowry twins are famous for their roles in the family drama "Sister, Sister." Despite their differences, fans have loved them endlessly. 
While Tamera found huge success as a TV co-host who is currently looking into other productive ventures, Tia continued as an actress and is running a joint production with Lifetime Productions.