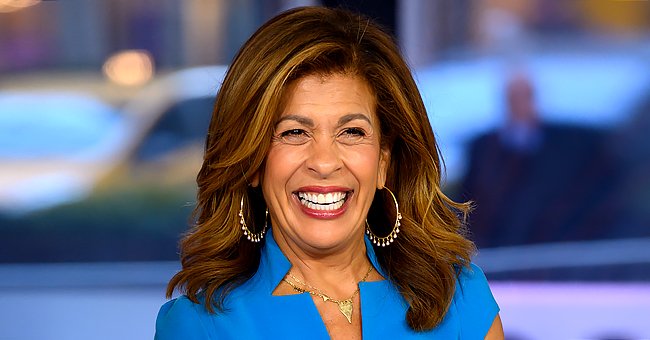 Getty Images
'Today' Co-host Hoda Kotb Enjoyed a Day in the Snow with Her Gorgeous Daughters — See Photo

"Today" co-host Hoda Kotb posted a sweet photo on Instagram of her and her young daughters enjoying the winter weather and proudly displayed a snowman at the same time.
The adorable picture shows three-year-old Haley smiling at the camera while posing with the snowman. The snowman has a carrot nose and a yellow cone for a hat.
Her one-year-old sister Hope is seen off-camera walking, while Hoda, in a neon pink winter hat and mask, takes the selfie. The proud mother captioned the family photo with "Happy snowday xo."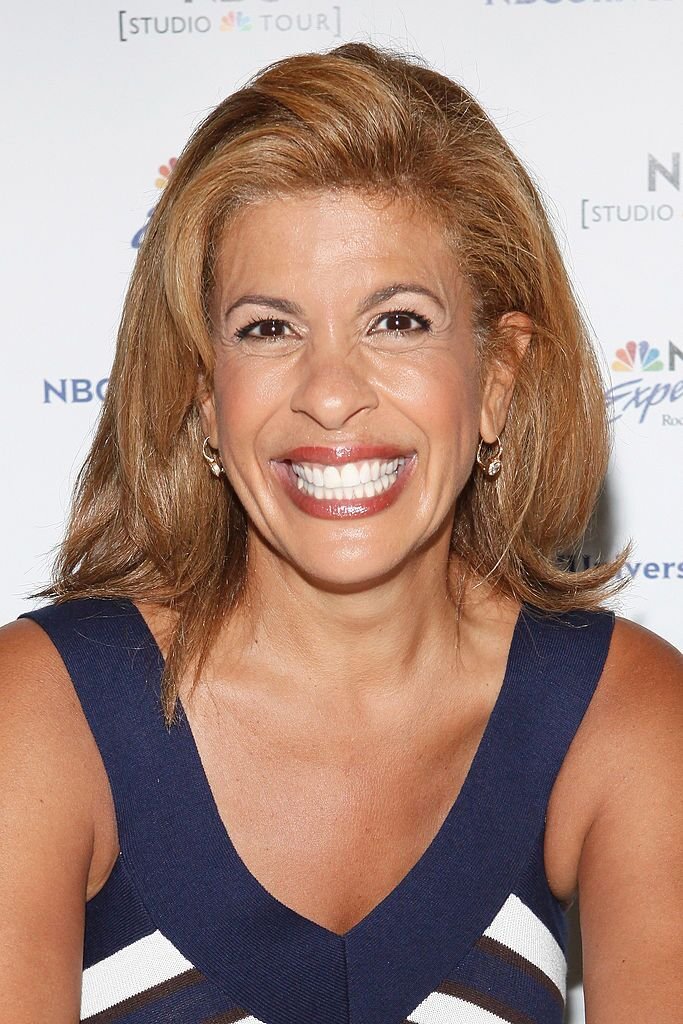 Hoda Kotb at NBC Experience Store on July 22, 2011, in New York City. | Photo: Getty Images
The picture amassed more than 60,000 likes and numerous comments within a short time. One enthusiastic fan wrote that she could not believe how much Haley and Hope had grown.
Another person commented on how jealous they were of Hoda's family's enjoyment of the snow. Someone else wrote: "Such cuties having so much fun!"
Hoda shares her little girls with her fiancé, New York financier Joel Schiffman. Since 2013, the couple has been in a relationship. Their engagement was announced in November 2019.
Meanwhile, Hoda previously shared a photo of herself and Haley having fun in the snow. The picture shows the mother-daughter duo playing with a snowman while dressed in their winter gear.
She confirmed that the adoption paperwork for her third child had indeed been completed.
Before sharing the cute snap, Hoda uploaded a clip of Haley's reaction to her "secret signal" on television. In the clip, the girl laughs hilariously while watching her mother.
"Told Haley I would give her a secret signal from parade to say i love you! tug on my ear a la @carolburnett Hopey slept thru parade! Naptime!" Hoda captioned the sweet video.
In October, Hoda appeared on "The Drew Barrymore Show," where she confirmed that her third child's adoption paperwork had indeed been completed.
When Barrymore asked Hoda what led her to make such a decision, the journalist replied that they still have room for more love in their house and that there are children who need them.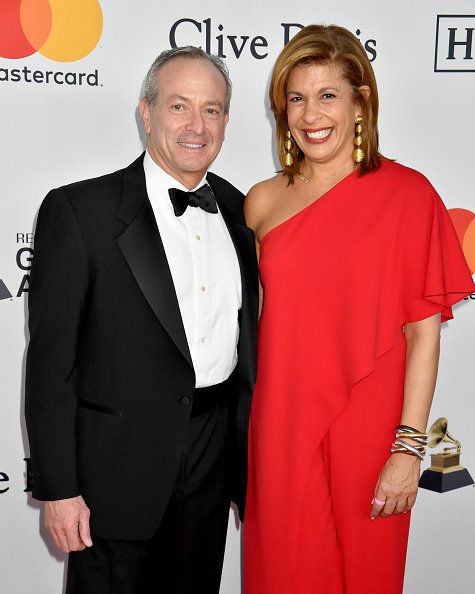 Joel Schiffman and Hoda Kotb on January 27, 2018 in New York City. | Photo: Getty Images
Hoda recently poured her heart out to PEOPLE about the worries of being an older mother and having difficulty taking care of them. However, she said her girls already shared a strong bond.
Hoda explained that she once saw Haley and Hope walking back and forth in their apartment holding hands. At that point, the doting mom realized they would always be there for each other.
Please fill in your e-mail so we can share with you our top stories!