Heavily Pregnant Meghan Trainor Lifts Weights as She Works Out with Her Baby Bump
Meghan Trainor is keeping fit while pregnant with help from her fitness trainer, who shared a video of her work out on Instagram.
Meghan Trainor is working out and keeping fit as her personal trainer, Rebecca Broxterman, shared a video of the singer working out on Instagram.
Trainor is expecting her first child with her husband, Daryl Sabara. The two shared their excitement to their Instagram and in an interview with Today's Jenna and Hoda.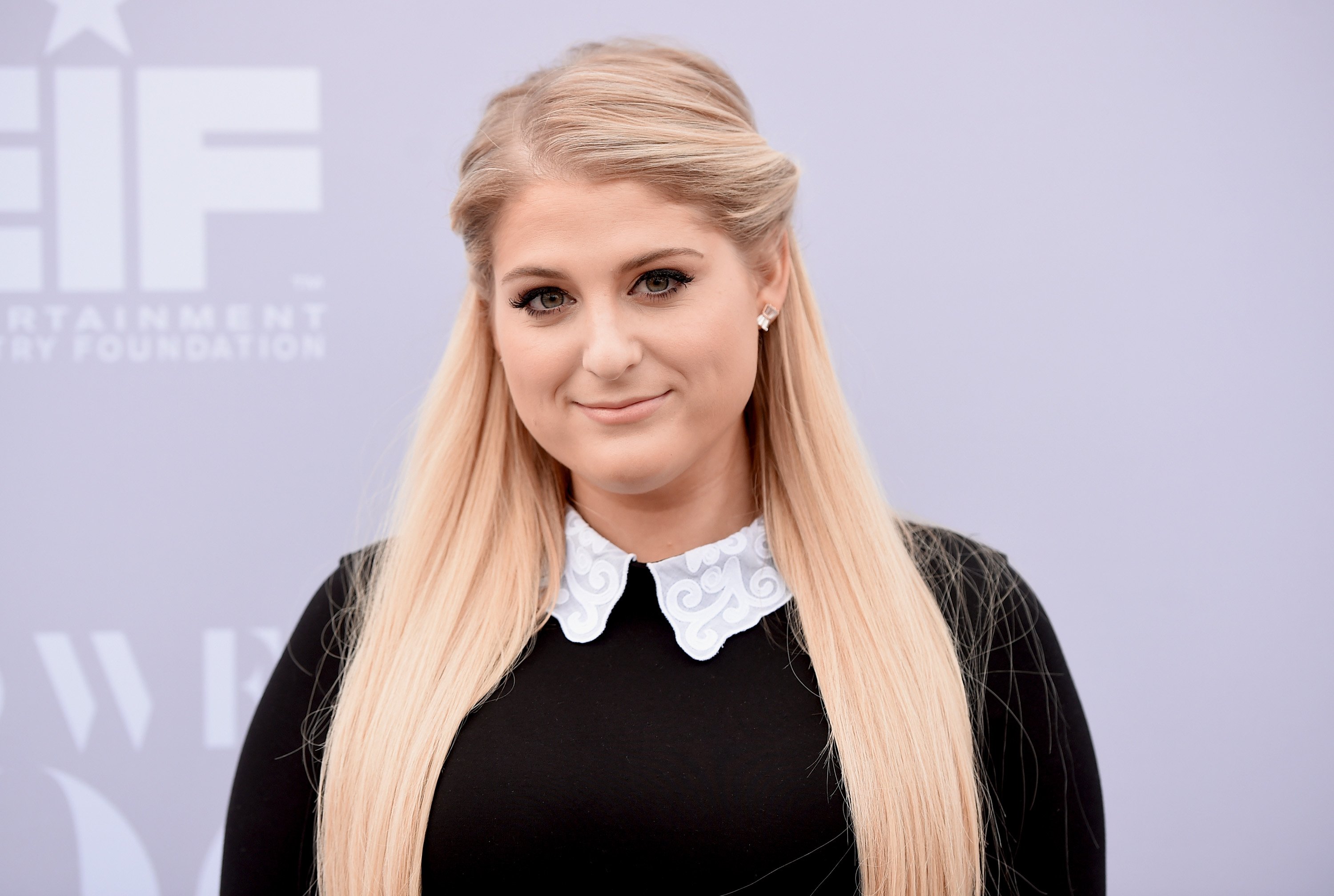 Trainor shared that the expecting parents were so excited that they could not go to sleep. Then while on the "The Kelly Clarkson Show," she revealed they would be having a boy.
She shared that she had tried all of the housewives' tales to find out the gender of the baby and had thought she would be having a girl. She said to the talk show host,
"I did all those [old wives' tales] online — how fast is the heartbeat? Where do your hips go? — and I was wrong."
Trainor's pregnancy has not been completely smooth sailing as she shared she is suffering from gestational diabetes and had to watch what she was eating.
She shared a pregnancy update at 36 weeks and said that the baby was in breech again. She wrote on Instagram that she was lying upside down on the couch to try and correct it.
The singer revealed that she was uncomfortable with having sex while pregnant.
Despite her struggles, Trainor has been keeping fit while pregnant. Her trainer, Broxterman, shared a video of the singer in a black workout outfit doing different exercises.
Some of the exercises used weights and a strengthing band. Broxterman shared that she was proud of Trainor for committing to working out while pregnant, as she wrote in the caption:
"I am beyond proud of you for committing to your workouts during pregnancy and for crushing every single one of them! You're so close to the finish line!"
Fans of both the fitness trainer and the singer were impressed with her commitment to staying fit. One fan wrote that it would help her when she delivers her baby.
She might be exercising with weights, but the singer revealed that she was uncomfortable with having sex while pregnant while talking to Today Parents. 
Trainor shared that it was mentally weird for her, and she could not have sex with her husband while their baby boy was in between them.
There is no doubt that the fun and sweet "All About That Bass" singer and the "Spy Kids" actor will be great parents. Hopefully, they share their parenting journey on social media so we can all get a glimpse of their baby!