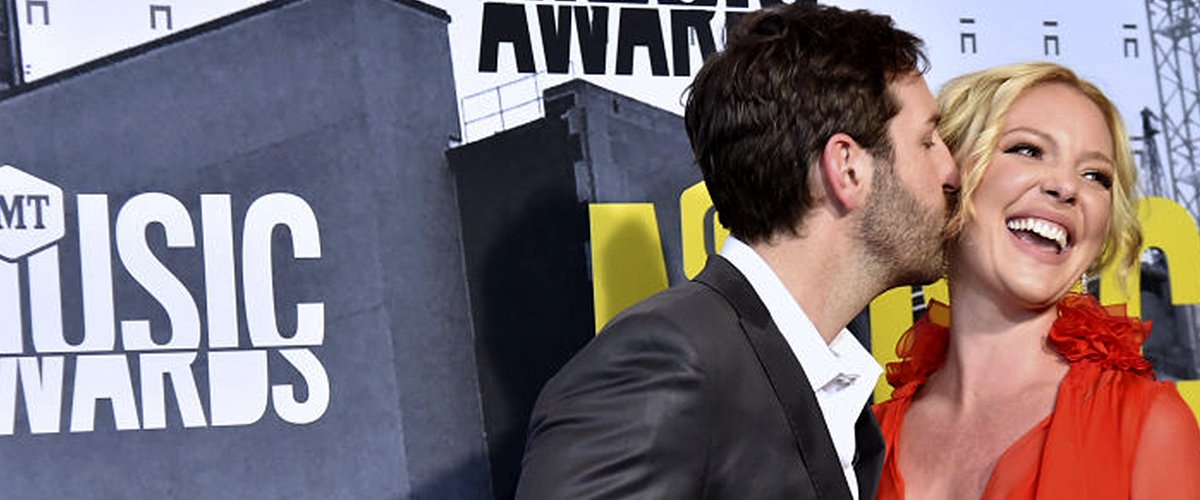 Getty Images
Katherine Heigl and Josh Kelley's Happy Marriage — Take a Look Inside

Actress Katherine Heigl is living the dream with her husband of 13 years singer Josh Kelley, and their three adorable children, Naleigh, Adalaide, and little Joshua.
Katherine Heigl starred in the hit medical show "Grey's Anatomy" and went on to play lonely single women in a series of romantic comedies, but in real life, she is happily married to country star Josh Kelley and has been for 13 years.
The couple, who shares three children -- two girls and a boy -- is passionately in love and devoted to each other, but back when they first met it took quite a while for their romance to get off the ground.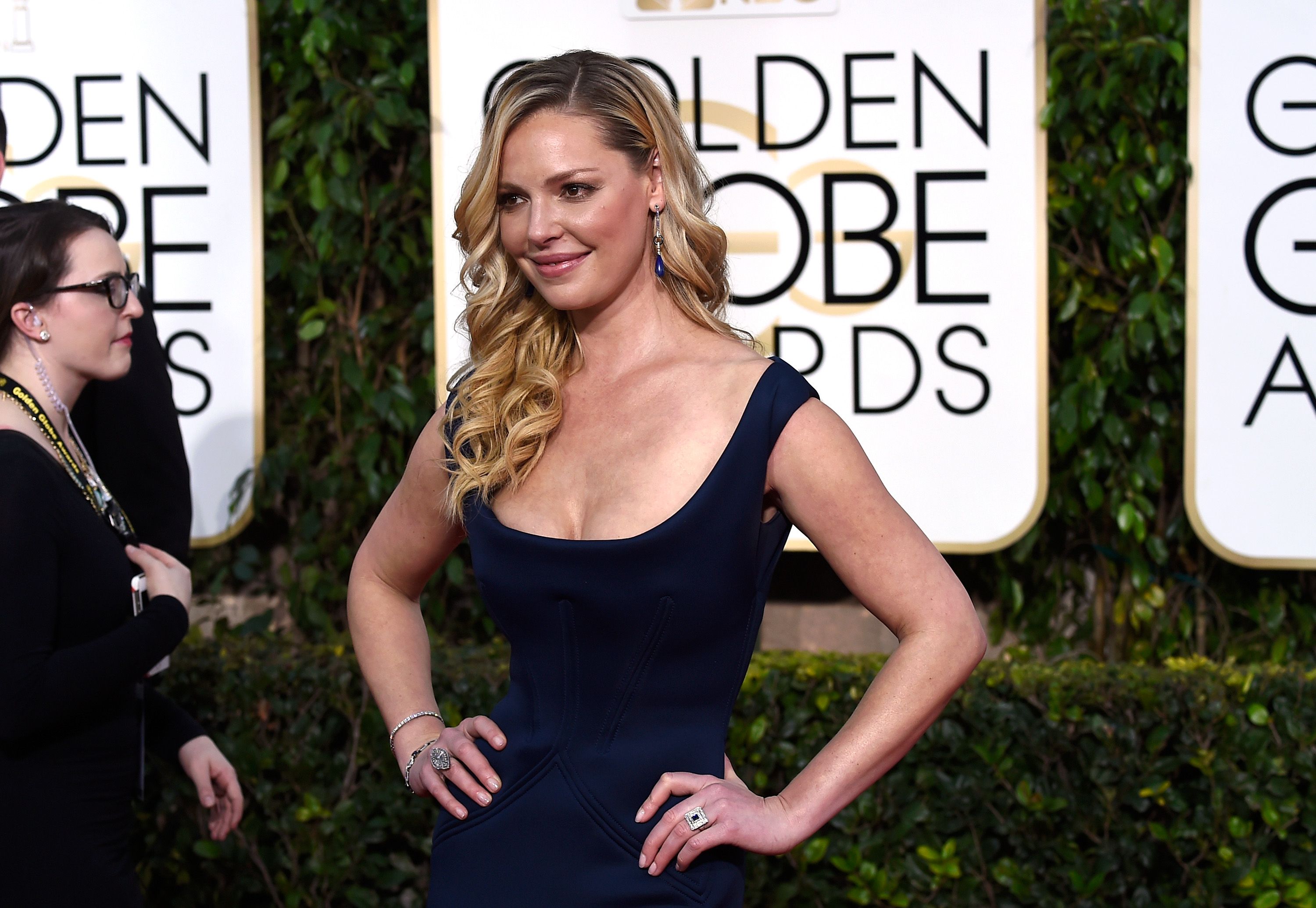 Katherine Heigl at the 72nd Annual Golden Globe Awards in 2015 in Beverly Hills, California | Source: Getty Images
MEETING MR. RIGHT
Heigl and Kelley met in 2005 when the actress played Kelley's love interest in the video for his song "Only You." Kelley was definitely interested, but he was playing cool so Heigl told him that if he wasn't serious, she'd start dating singer John Mayer.
At that time Heigl was garnering immense attention through her work on "Gray's Anatomy," and Kelley quickly moved into action and started wooing her. He wasted no time in popping the question and the couple married in 2007.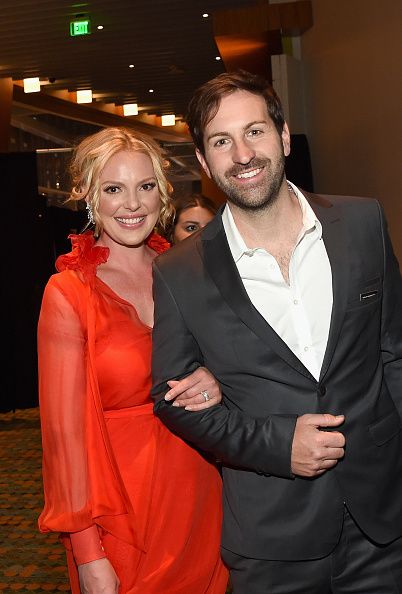 Katherine Heigl and Josh Kelley at the 2017 CMT Music Awards in 2017 in Nashville, Tennessee | Source: Getty Images
There is one thing Heigl and Kelley agree on, they set an iron-clad rule from the word go -- infidelity would mean the end of their marriage. And despite knowing people who have worked through affairs, Haigl said:
"Josh and I always said that cheating would be a deal-breaker; there is no second chance (...) I would kill him if he cheated because it would destroy me."
BECOMING A FAMILY
Heigl revealed that even when they were dating she and Kelley had discussed their dreams of marrying and having a family. Heigl had always wanted to adopt, and Kelley was enthusiastic. She said:
"We have talked about having biological children as well, but we decided to adopt first."
WELCOMING NANCY LEIGH
In 2009 Kelley and Heigl adopted a baby girl from South Korea, Nancy Leigh, whom they call Naleigh. Little Naleigh was born with a heart defect and had to have surgery before she could be adopted.
Heigl and Kelley adopted Naleigh when she was just 10 months old, and it was love at first sight. Heigl admitted that she was extremely nervous about becoming a mother, but Kelley took to it like a duck to water and won Naleigh over immediately.
The unimaginable pain of losing a beloved child is Heigl's' greatest fear.
WELCOMING ADALAIDE
In 2012, Heigl and Kelley welcomed another child together, another little girl, Adalaide. Like her big sister Naleigh, Adalaide is adopted. She was born in the United States, and adopted by the couple as a newborn.
Adalaide turned out to be a fireball of energy and sass, fierce in her anger, but quick to smile and forgive. Adalaide completed the family and, Heigle revealed, brought an added dose of joy and laughter into their lives.
AN UNEXPECTED ARRIVAL
Heigl and Kelley thought their family was complete, but they were in for a surprise. Heigl was stunned to find herself pregnant in the spring of 2016, and the couple welcomed their son Joshua Bishop Kelley, Jr. in December of the same year. Heigl said:
"I've never been determined to experience pregnancy but I'm so grateful that I did. I think that if it hadn't been a surprise, I'm not sure I would have done it."
ANXIOUS MOM
Heigl has confessed that of the two, Kelley is the laid-back, relaxed parent, while she is constantly fighting anxiety. Most of it derives from the loss of her brother Jason, who died as a result of a car accident at the age of 8.
Heigl revealed that the more she loves her children, the greater her fear of losing them, as her mother Nancy lost her brother. The unimaginable pain of losing a beloved child is Heigls' greatest fear.
Despite her anxiety, Heigl is determined to live her role as a mom to the fullest and has praised Kelley's qualities as a father, a partner, and the love of her life. Katherine Heigl is one of the lucky ones who get to live a fairytale love story.
Please fill in your e-mail so we can share with you our top stories!