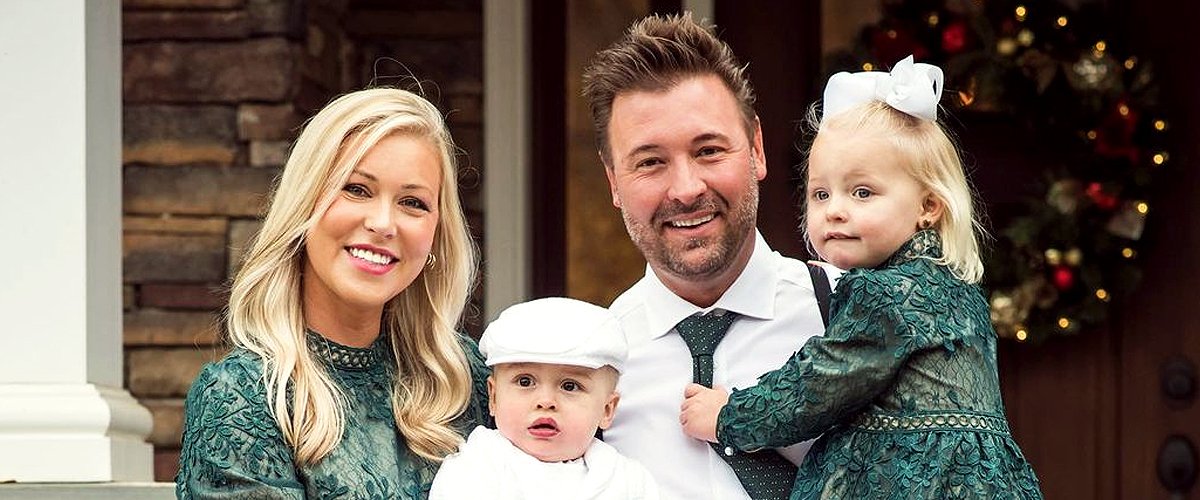 instagram.com/linseytoole
Jeannie Mai's Ex-husband Freddy Harteis Is a 'Fun Dad' to His Two Kids – inside His Parenting

Most parents agree that having a kid changed them. That's exactly what happened to Jeannie Mai's ex-husband Freddy Harteis and his current fiancé Linsey Toole.
During an exclusive interview with AmoMama, Toole revealed that she and Harteis, who met each other about ten years ago, used to live a "very selfish life" as they were focused on their respective careers.
That was until 2018 when their first child, daughter Emersyn, was born. One year later, their son Huck joined the brood. From that point on, Toole and Harteis' lives have changed a lot.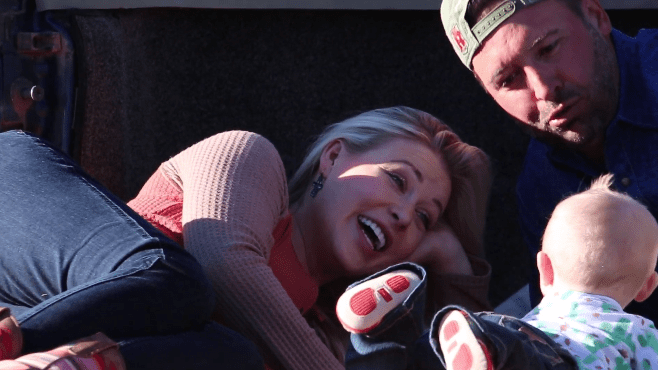 Linsey Toole and Freddy Harteis playing with their child | Photo: YouTube/Freddy Harteis
According to Toole, things stop being all about yourself when you have children as the little ones become your main priority, and that adjustment wasn't that easy for Toole and her fiancé.
The former Miss Racing Queen told us that, since she and her husband-to-be were not that young when they started having kids, they needed some time to stop living selfishly.
Fortunately, the couple managed to do it. Nowadays, some of the things that used to be important are no longer a priority, and the things they didn't care about "matter the most."
Toole also described Harteis as "the fun dad." She revealed that he's happy all the time and that her kids "light up" when they see him. The model joked that Emersyn and Huck "probably like him" more than her.
Harteis and Toole are engaged but "in no rush" to tie the knot.
She also admitted that Harteis was "straight" and a little bit tougher with one-year-old Huck. With two-year-old Emersyn, however, "she can do no wrong." Toole also said:
"I do most of the labor, I'll be honest. [laughs]. I do most of the work, and he kind of comes in smiling and laughing. I'm the one that's here all day with them."
Speaking of their children, Harteis' wife-to-be revealed that while Emersyn looks just like her, she is very similar to Jeannie Mai's ex-husband in terms of personality.
The toddler is strong-willed, stubborn, and wants things "her way or the highway." On the other hand, Huck and Harteis are like two peas in a pod, but the young boy is "sweet, soft, and tender," just like Toole.
At the moment, Harteis and Toole are engaged but "in no rush" to tie the knot. She pointed out that they are probably going to wait until things settle down with COVID-19 before actually getting married.
Still, the couple is very likely to hold the ceremony at their Nashville home, so the pandemic "probably wouldn't mess up with that too much."
Please fill in your e-mail so we can share with you our top stories!