'Married at First Sight' Stars Ashley Petta and Anthony D'Amico Welcome a Baby Girl
"Married at First Sight" reality star couple Ashley Petta and Anthony D'Amico took to Instagram on Friday to announce the happy news of the birth of the couple's second child Vaeda Marie.
Ashley Petta and Anthony D'Amico welcomed their second child Vaeda Marie, on February 3rd. Weighing at a whopping 6 pounds and 19 inches, the overjoyed couple told fans they were eager to take the baby home.
Petta revealed in her post that they were looking forward to introducing their second child to her big sister Mila, 2. Fans of the pair had nothing but touching messages and congratulatory wishes for the couple.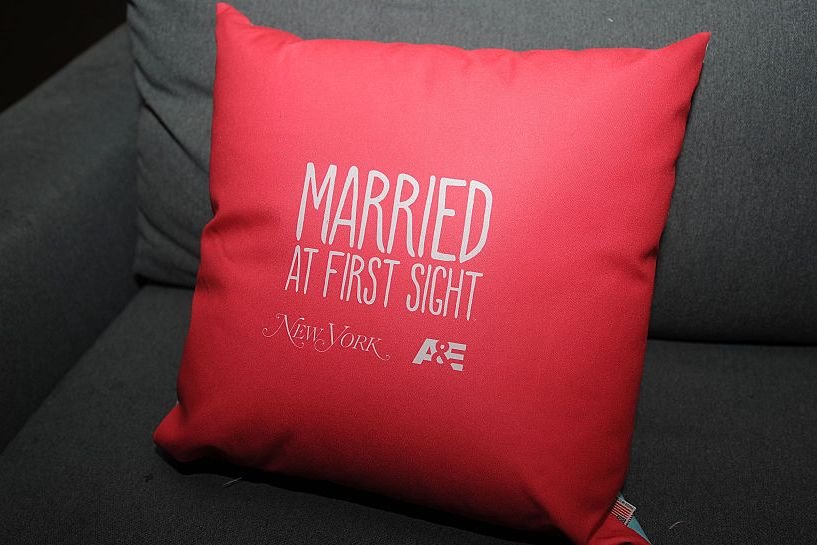 The second time parents share their first daughter Mila, who they welcomed three years after marriage. The happy couple spoke to Us, sharing praises for Mila as D'Amico, who is looking forward to being a big sister. 
The couple shares an unconventional love story, meeting first on season 5 on the dating reality show " Married at First Sight." Celebrating his wedding anniversary, D'Amico revealed his thoughts on the relationship. 
"A leap of faith that I could have never imagined to turn out like it did."
During their gender reveal party for their newborn daughter, Vaeda, D'Amico, hoping for a son, was described as a nervous wreck. Once the pink color was revealed, D'amico humorously ran out of the party.
The "Married at First Sight" star later confessed he was overjoyed it was a girl and was excited that Mila would have a little sister. The hilarious D'Amico joked he would chase and kill his daughter's suitors.
They had tried getting pregnant for a whole year before the happy news.
D'Amico, 37, revealed that Petta, 33 had a non-problematic pregnancy with her first child, Mila, and hoped for the same again. However, this was not the case as Petta experienced several difficulties.
The couple who revealed their expectancy news to their fans on a tv show later confessed they were cautiously optimistic with Petta's second pregnancy. Petta shared it was not a smooth pregnancy.
"I thought by this point I would be able to breathe and enjoy this pregnancy, but unfortunately that has not been the case."
Petta was reluctant to share the baby news until she was further in her term due to complications she faced. The pair shared the news to her followers during an episode of "Couples Cam." 
Difficulties began in her pregnancy when she started experiencing spotting and bleeding without explanation. After a trip to the doctors, Petta's ultrasounds revealed no issue as doctors explained the issue was not fatal.
This was not the first struggle the couple experienced. D'Amico explained they had tried getting pregnant for a whole year before the happy news. This was a far contrast from their first child.  
The happy couple joins a
list
of celebrities from actors to TV personalities who welcomed wonderful new additions to their families despite the novel coronavirus pandemic's chaos.