Michael Douglas Admits He Finds It Hard to Believe a Year Has Passed the Death of His Dad Kirk
"The Kominzky Method" star Michael Douglas took to social media on his father's death anniversary with a loving throwback picture alongside the legend of Hollywood's golden era.
February 5, 2021, marked the first anniversary of the passing of Hollywood legend Kirk Douglas at 103. His famous son, the 76-year-old actor and producer Michael Douglas used social media to commemorate the occasion.
Michael took to his Instagram feed on said date to share a throwback image of himself and his late father taken on the day of Kirk's last birthday, with the two men side hugging and looking at the camera.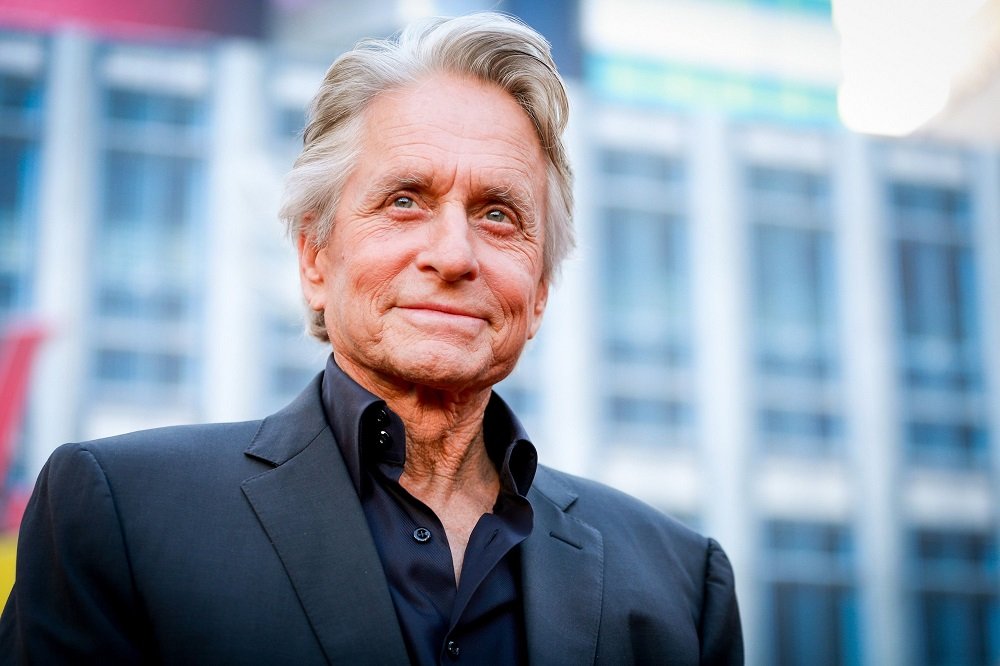 HARD TO BELIEVE
2020 was a year unlike any other that any of us can remember, and the interruption of so many activities has made it difficult to keep track of time, and maybe that is why it is so hard that it's been a year since Kirk's death already.
"Can't believe it's been a year since you left us. At 103, you picked a good time to check out. I love you with all my heart!" Michael captioned the emotional post, which was well-received among his fans and followers, earning 83,000 likes.
"I still love watching your Dad's movies!! Good looks run in your family!!!" a fan wrote in the comments section of the post. "My thoughts are with you at this time, Kurt Douglas will always be [remembered as an] Excellent actor," wrote another.
The post comes less than two months after Michael paid tribute to Kirk on what would have been his 104th birthday, December 9, with both the "Basic Instincts" actor and his wife Catherine Zeta-Jones marking the occasion on Instagram.
Sharing pictures of some of the many great moments he lived with his very longevous father, Michael shared how much he was missing Kirk and thanked him for all the good advice he had to give him while he lived.
Michael especially recalled one piece of advice from Kirk that he considers the best of all. It was to only measure oneself against the best of each one's ability, so without comparing to others, one will always be sure to have done one's best.
As of Kirk's daughter-in-law, Zeta-Jones, the actress also took to her Instagram to mark the occasion, sharing a photo of herself and Kirk sharing a fraternal kiss on the cheek the 2018 Golden Globe awards.
CONFIRMING THE SAD NEWS
It was precisely Michael, the most public face of the family of stars, who had the difficult job to confirm the sad news of the passing of the acting legend, one of the last surviving stars from Hollywood's golden age.
Michael confirmed his father's passing in a statement shared with People magazine, on which he acknowledged Kirk for all his achievements but reminded the public that he was, first and foremost, his father.
Michael not only praised his father's work and legacy as a performer but also celebrated him as the devoted philanthropist who always used his platform to try to make the world a kinder place.