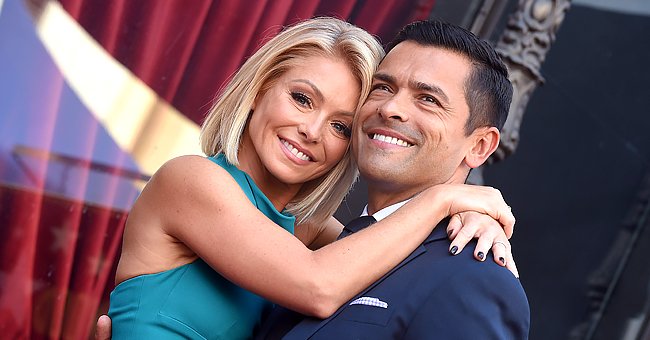 Getty Images
Kelly Ripa Recalls on-Air Experience with Psychic Who Made a Shocking Revelation in 2000

In a recent interview, acclaimed talk show host Kelly Ripa revealed that a psychic leaked her first pregnancy with her husband, Mark Consuelos, on "Live" in 2000.
Kelly Ripa just celebrated 20 years on "Live." On February 3, Ripa, 50, appeared on "The Tonight Show Starring Jimmy Fallon," where she discussed landing the job and the late Regis Philbin.
She told host Jimmy Fallon that she thinks that she did not look forward to obtaining that job at all contributed significantly to her advantage because she did not pursue it.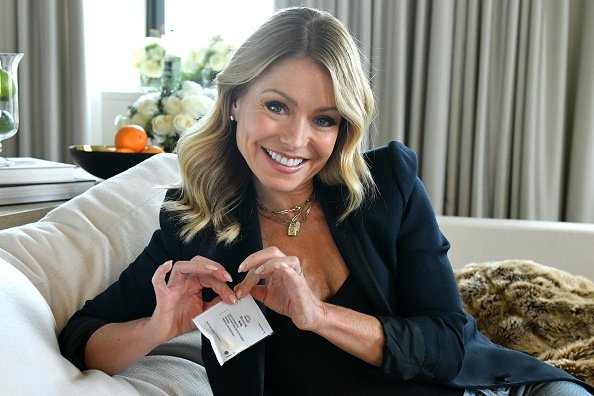 Kelly Ripa on February 19, 2020 in New York City. | Photo: Getty Images
ALL HER CONCERNS
Ripa added she filled in for a replacement at the last minute, so any stakes or nervousness were taken away. She eventually replaced former "Live" host Kathie Lee Gifford.
Ripa explained that at the time, all her worries were about her pregnancy with Lola Consuelos. She then confided in Fallon that she and Mark were the only ones who knew about her pregnancy.
READING FROM A PSYCHIC
In 2000, months before being offered the job, Ripa was informed she would receive a reading from a psychic. Afterward, the television personality told her husband she couldn't do it.
Mark wondered if Ripa believed psychics could tell her if she was pregnant or not. Ripa recalled how the psychic revealed that she was pregnant and learned that her grandma Dee was there.
Ripa recently talked about Joaquin's dyslexia and revealed he'd earned a college place.
RIPA BECAME EMOTIONAL
During that reading on November 1, 2000, Ripa was overcome with emotion as she revealed to the psychic that she hadn't shared the news with her boss yet.
Meanwhile, Ripa was on "The Tonight Show Starring Jimmy Fallon" to promote her and Mark's new series called "Exhumed," which premiered in January on the Oxygen network.
"Exhumed" revolves around unearthing a victim's body to solve a murder case. Back-to-back episodes of the show will air on February 14. Ripa executive produced the show with Mark.
Aside from Lola, the couple also has two sons named Michael and Joaquin. Ripa met Mark while working on the hit show "All My Children" in 1995. They eloped on May 1, 1996.
Ripa recently talked about Joaquin's dyslexia and revealed he'd earned a college place. The star was thrilled to hear that her son would soon be going off to college.
Ripa, who has previously discussed Joaquin's struggles, became ecstatic at the news. She said she never doubted that her husband taught families with dyslexic children that it can be a blessing.
Please fill in your e-mail so we can share with you our top stories!