Gwen Stefani & Blake Shelton Share Glimpse of Awkward Moment on Their 1st Date in Super Bowl Ad
Gwen Stefani and her fiance Blake Shelton shared a glimpse into their awkward first date in a hilarious Super Bowl commercial, and it makes one wonder, how adorable these two can get.
Country music's favorite couple Gwen Stefani and Blake Shelton, have given fans a glimpse at their first date, and it appears to have been all shades of awkward.
In a new T-mobile commercial debuted during Sunday's Super Bowl, Stefani was seen telling Adam Levine over FaceTime that she is ready to start dating again after taking a break from romance.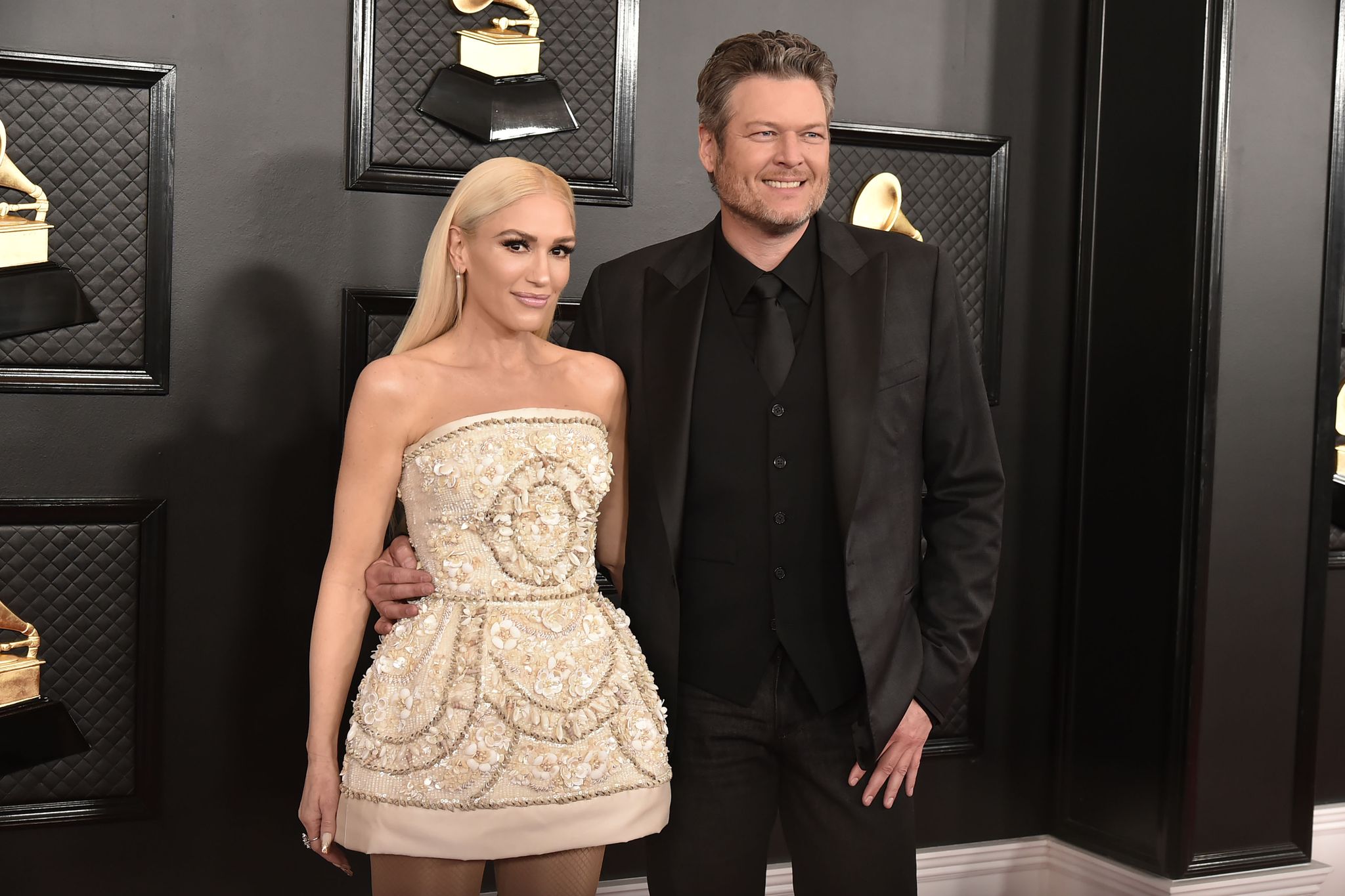 Stefani tells Levine she is tired of LA guys and would like to meet someone different. The singer adds that it should preferably be a guy from another country who won't feel threatened by a strong, confident woman.
However, in a twist of fate, the bad network causes Levine to only hear Stefani say she wants a man who is country, uncultured, and threatened by a strong, confident woman.
At that exact moment, Shelton walks into the diner, singing with joy, and Levine assures Stefani, who looked stunning in a cheetah outfit, he has the right person for her.
In true matchmaking style, Levine sets Stefani and Shelton on a blind date, and the two couldn't have been more surprised to see each other on the date.
In October 2020, Shelton and Stefani surprised fans when they announced their engagement.
As Shelton walked over to the table Stefani was sitting, the latter could not help but notice his weird choice of outfit. She then asked if he rode a horse there, to which he replied saying, "yeah."
The hilarious commercial ended with country star Shelton asking Stefani if she needs a ride home. To this, she responds, flashing a charming smile and with a flirty grin.
Stefani and Shelton first made their relationship official in 2015, and over the years, the two have remained consistent in making fans swoon with their beautiful love story.
In October 2020, Shelton and Stefani surprised fans when they announced their engagement, and now, many cannot wait for the country music couple to say their "I dos."
While it remains uncertain when the two plan to get married, the "God's Country" crooner already seems to have some plans ahead of his and Stefani's big day.
Last month, the country singer revealed that he plans to lose some weight before tying the knot. According to Shelton, declaring his weight loss plan makes him accountable, meaning he is sure to do it.
From an awkward first date to becoming one of country music's favorite couples, Shelton and Stefani have proven that sometimes, even the best love stories don't start out perfect.