Kandi Burruss' Mini-Me Daughter Blaze Melts Fans' Hearts Playing with Letters in a Duck Bathtub
Kandi Burruss's daughter Blaze Tucker is her miniature doppelganger in an adorable picture playing with letters and sitting in a duck bath which was shared to the "RHOA" star's Instagram feed recently.
Kandi Burruss's one-year-old daughter is the spitting image of her mother in a picture posted on Burruss's Instagram page a few days ago. Blaze is portrayed as sitting in a huge yellow inflatable duck.
Blaze has some foam numbers and letters with her in the soapy water. She looks a little confused or surprised at being snapped in the bath, but still totally adorable.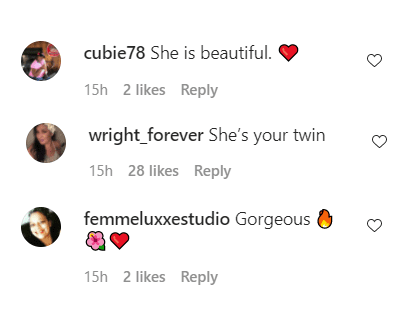 Burruss shared another picture of herself in the same post wearing a bright yellow dress with a plunging neckline revealing her cleavage. Her dress matched the tone of baby Blaze's bath almost identically.
Fans strongly reacted to Burruss's post, telling her how cute her child is and how much they both resemble each other. She captioned her post humorously saying:
"Well I think my mini me @blazetucker & I both look good in yellow!"
The post received over 63 thousand likes and several compliments in the comments. Burruss's fans have been smitten with her daughter Blaze since her birth in 2020 via surrogacy.
In November, Burruss took to social media to celebrate and honor Blaze's first birthday. Gigi Perez of Wee Love Photography was commissioned to take pictures of Blaze's big day.
Burruss confirmed that her surrogate mother was actually pregnant with twins.
Burruss has been proudly documenting her baby's milestones on social media.  At just 10 months old, Blaze had already taken her first steps before mastering crawling, much to her mother's delight. Burruss posted a video on Instagram saying:
"I'm so glad I didn't miss this moment. I'm smiling from ear to ear right now!"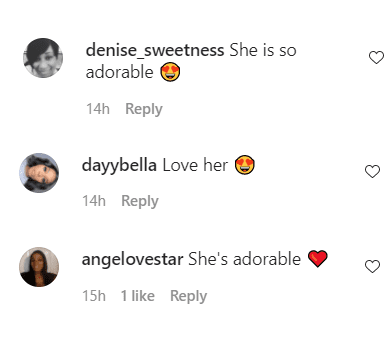 On conceiving Blaze, Burruss confirmed that her surrogate mother was actually pregnant with twins. She and her husband had decided on the surrogate route after she had complications with her first pregnancy with their son, Ace Tucker.
The embryos that were implanted into Shadina Blunt were originally twins but one did not make it. Burruss was initially sad but then grateful that at least one of the babies had survived.
Although Burruss initially felt a lot of guilt at choosing surrogacy, no thanks to the haters on her social feed, she has developed a wonderful connection with her daughter.
She was extremely lucky that Blunt had experience with surrogacy prior to her pregnancy with Blaze. Blunt also lived in Atlanta and so Burruss and Tucker were able to share the journey with her.