Natalie Portman Addresses Pregnancy Rumours on Her Instagram Story — See Her Response
Natalie Portman was the subject of rumors after an improperly documented photograph claimed the 39-year-old star was expecting her third child. The actress took to Instagram to respond to the rumors.
Natalie Portman found herself addressing pregnancy rumors on her Instagram stories on Friday after Page Six ran an article hinting at the actress's pregnancy due to a picture of the star out and about in Sydney.
The acclaimed actress is in Australia shooting the superhero film "Thor: Love and Thunder."  Portman wore a face mask, a loose-fitting top, and leggings in the paparazzi pictures that insinuated the star had a baby bump.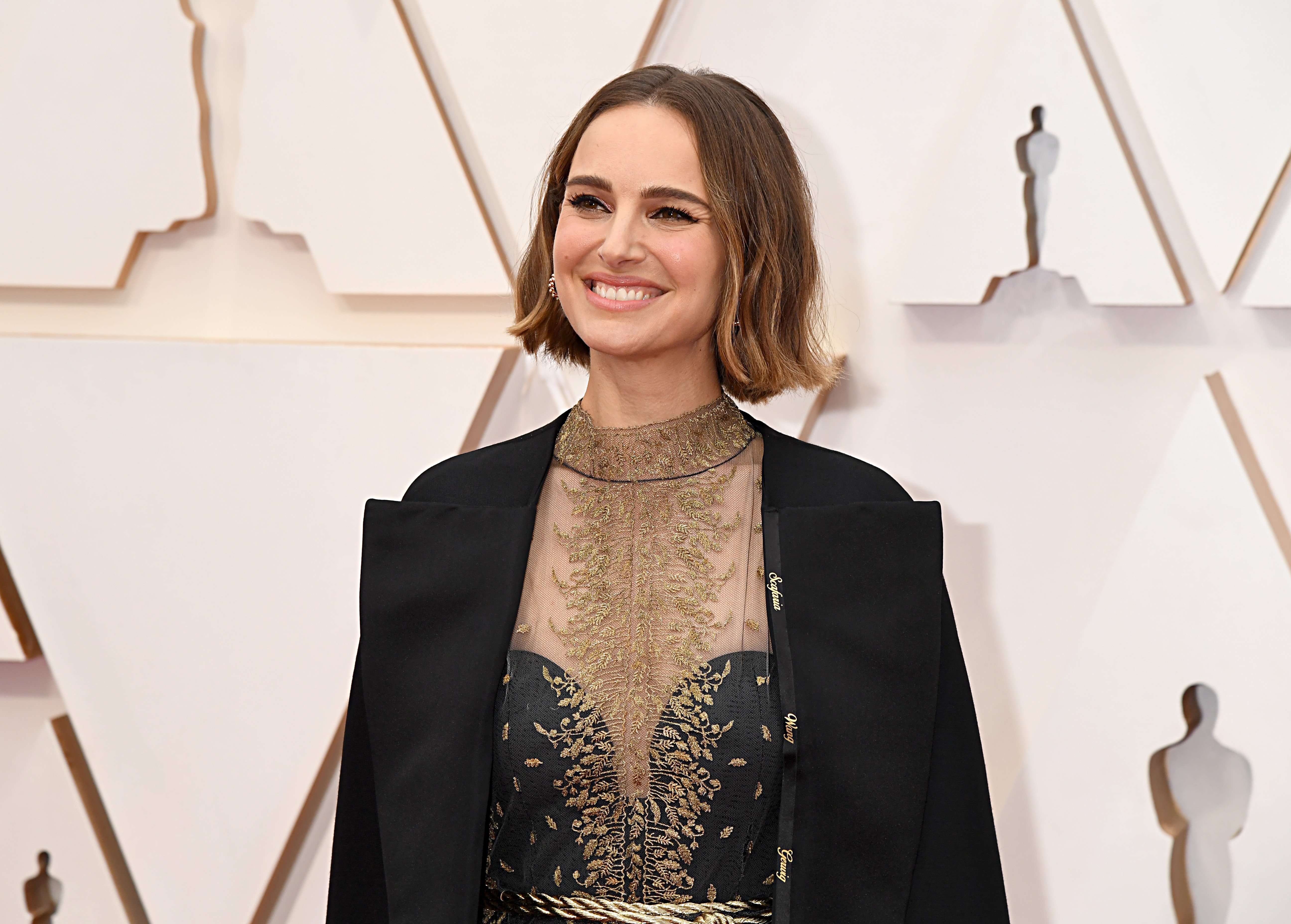 Portman is already a mother of two, sharing her son Aleph, 9, and daughter Amalia, 4, with her husband, Benjamin Millepied. Portman posted the article on her stories clarifying to her followers that she was not pregnant.
The actress continued her clap back, adding that the February 4, 2021 article deemed it okay to comment on a woman's body shape by posing a question wondering if the speculation was outdated.
"Apparently it's still OK in 2021 for anyone to speculate and comment on a woman's body shape whenever they want?"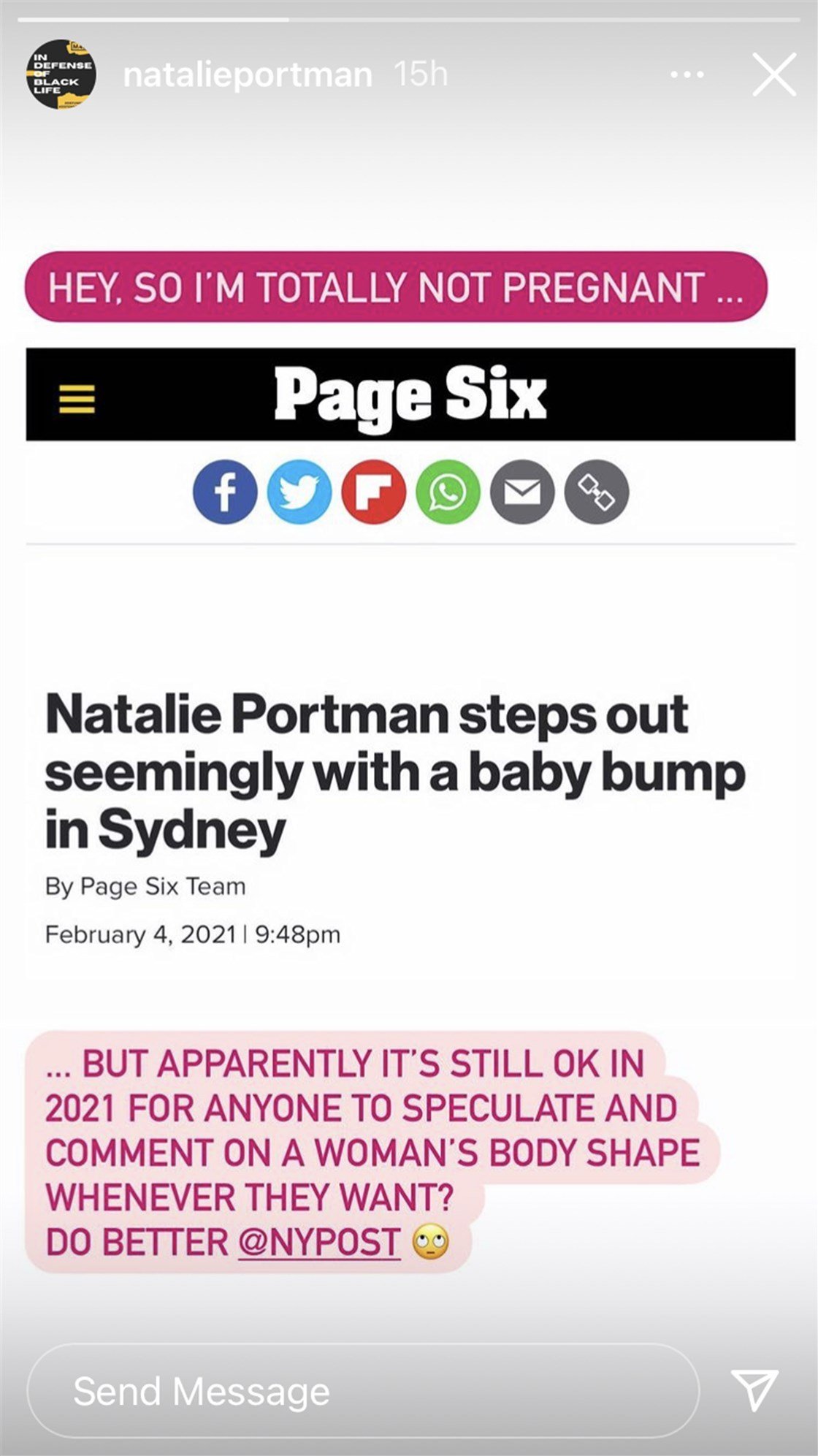 The actress is very private when it comes to her children. However, the star took time on mother's day to post an adorable snap of herself embracing her children; their faces were turned away from the camera.
Portman tagged her husband in the captions and left heart emoji's in the touching post. Despite the few updates on her children, Portman often speaks on her journey through motherhood, sharing all she has learned.
The star has made a name for herself in the academic world.
Portman began her motherhood journey after meeting Millepied on the 2010 hit film "Black Swan," in which she had a starring role. The pair got married in 2012, and they welcomed their first child in 2011.
In conversation with The Telegraph, the star opened up, sharing her views on being a new parent. Portman maintained the idea there were no hard rules needed when it came to raising children.
"For some, it's going to be right to go back to work. For others, it's going to be right to stop working completely."
Portman got a start in her career when she was ten years old. The star was approached at a pizza shop by a Revlon representative who offered her the chance to be a child model. Portman turned down the opportunity.
However, she got an agent and began her acting career. Portman was the understudy for the musical "Ruthless" after 10-year-old Britney Spears turned down the role. She then starred in the hit film "Leon: The Professional."
Besides her acting career, the star has made a name for herself in the academic world. Portman was accepted into Harvard University, where she studied Psychology and even published studies as a research assistant.
Portman has not changed much from when she first hit screens. The star has always gone for a fresh-faced look but shocked fans with her surprising shaved head after starring in "V for Vendetta."