Natalie Portman's Husband Converted to Judaism — inside the Actress's Relationship with Faith
Natalie Portman, who took home the Best Actress Oscar for her performance in "Black Swan," is currently married to Benjamin Millepied, who converted to Judaism shortly after their marriage.
"Black Swan" is arguably the most significant film in Natalie Portman's life. Apart from the portrayal of a troubled ballerina that got her an Oscar, she also met her soulmate, Benjamin Millepied, on the set.
Millepied is a French dancer who served as a choreographer in the film and also appeared as David. In recent times, he has directed and choreographed some projects, including "Closer."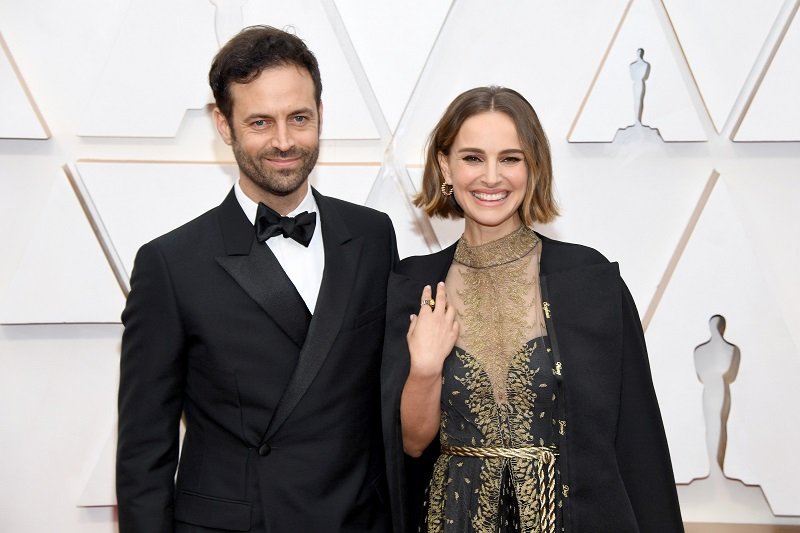 CONVERTING TO JUDAISM
In December 2010, Portman and Millepied got engaged. On August 4, 2012, less than two years later, the couple tied the knot in a Jewish ceremony at a private home in Big Sur, California.
Natalie Portman's husband made headlines in early-January 2014 after it was revealed that he was in the process of converting to Judaism, the religion that Portman is affiliated with.
According to ABC, Portman is a very religious person and previously said that she wanted to raise her children Jewish, so the fact that Millepied converted didn't surprise many people.
At that time, Portman and Millepied, who welcomed their son Aleph in 2011 and daughter Amalia in 2017, lived in her native Israel, and he reportedly fell in love with the country.
In August 2020, Portman commemorated her eighth marriage anniversary by uploading a cute photo on social media showing her and Millepied dancing during their wedding.
Natalie Portman's white Rodarte wedding dress and flower crown looked on point! For the caption, the "Jackie" star pointed out that her husband was still her favorite dance partner.
[Portman] didn't want to appear as endorsing Israeli Prime Minister Benjamin Netanyahu.
NATALIE PORTMAN'S JUDAISM
Over the years, the "Thor" actress has been very open when it comes to religion. In 2013, she pointed out that Jewish people were treated differently in Jewish and non-Jewish places. She added:
"It's very different being in Israel than in cities that don't have big Jewish populations, where it can sometimes feel dangerous to be Jewish."
Paris, for example, is one of those cities where she feels nervous about her religion. In November 2014, Natalie Portman and her husband moved to Paris after he accepted a job with the Paris Opera Ballet.
It is important to point out that, at the time, anti-Semitism was on the rise in France. She pointed out, though, that she'd feel nervous being a Black man in the States or a Muslim in "many places," as well.
Portman, who said that "there is a need" for a place where Jewish people don't feel threatened because of their religion, admitted that New York and Los Angeles were the exceptions.
In both cities, non-Jewish people know how to wish Jews Shanah Tova (Happy New Year in Hebrew), while people in other places might not be familiar with or could even become hostile towards it.
NATALIE PORTMAN'S JEWISH NOBEL
The "Tale of Love and Darkness" actress attracted a lot of attention in 2018 after boycotting one of the most important Israeli events, the Genesis Prize, often referred to as the Jewish Nobel.
Portman was supposed to go to Jerusalem to receive the award, but she canceled her visit and admitted she didn't want to appear as endorsing Israeli Prime Minister Benjamin Netanyahu.
According to Vox, Netanyahu's government is "one of the furthest right in Israeli history," and the actress has revealed in a previous interview that she is against him and felt disappointed about his re-election.
Natalie Portman's decision drove Oren Hazan, a member of Israel's parliament, to ask for her Israeli citizenship to be stripped. It never happened. Nowadays, Portman is expected to appear in "Thor: Love and Thunder."