Kim Kardashian's Daughter Chicago Looks like Mom Smiling in Sunglasses While Doing a Peace Sign
Kim Kardashian recently had her fans gushing over and over again with the most adorable photo of her 3-year-old daughter, Chicago, recreating her signature peace sign pose.
Like mother, like daughter! There is no one more perfectly suited to recreate Kim Kardashian's signature pose than her daughter. In a recent post on the proud mom's Instagram, Chicago could be seen doing just that with a caption that read: "?✌?."
Just like her reality icon mom always does, Chicago looked every inch like a super fashionista as she struck Kardashian's signature peace sign pose.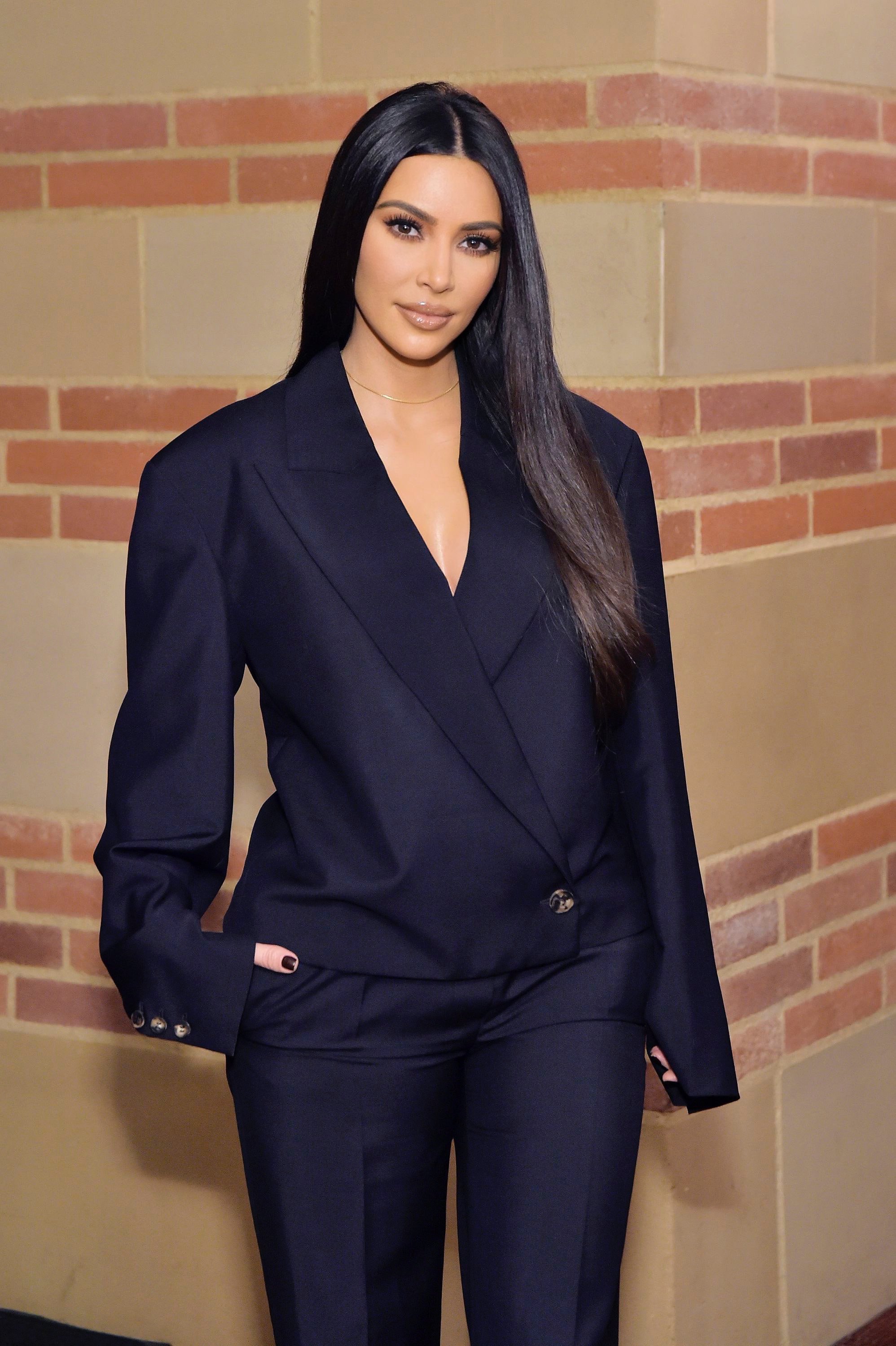 Chicago was dressed in a cute gray tank that was cut out to reveal her midriff, paired with matching shorts. She posed barefoot with a purple bucket in her hand behind her.
The adorable toddler completed her fabulous mommy-inspired look with a pair of oversized black sunglasses and had her hair pulled up into a ponytail.
Chicago's cute cheeky smile was all that Kardashian's fans needed to see before they started awwing at how precious she looked. The reality star certainly succeeded in making a mini version of herself.
She shared a beautiful picture of Stormi with her daughter, Chicago, and their cousins, Dream and True.
Kardashian and her daughters are reportedly having some girls' time out vacationing in Turks and Caicos with her sisters, Khloé and Kourtney Kardashian, and Kylie Jenner.
As is typical of her, the KKW Beauty founder has been giving her fans glimpses at their lives on vacation and what they have been up to. Just days ago, she melted hearts when she shared the cute note that her eldest child, North, left her. She wrote:
"I love you too North, forever!!! ♾."
The note North penned to her darling mom was written on a toilet roll and read a sweet and touching sentence, saying that she loves her mom.
Fans had a field day swooning over the undeniable adorableness of the sweet gesture and flooded the comments with all sorts of adoring emojis and words.
The proud mother of four and her sisters' Turks and Caicos getaway came amid speculations that her 6-year marriage with her rapper husband, Kanye West, is over. Nevertheless, she seems to be doing her best to be happy.
While having all the fun in Turks and Caicos, Kardashian's sister, Kylie Jenner, also got to celebrate her daughter, Stormi's third birthday in grand style.
Kardashian joined the long list of those honoring her niece with a touching tribute on her Instagram. She shared a beautiful picture of Stormi with her daughter, Chicago, and their cousins, Dream and True.
Kardashian is no doubt a great mom and aunt, and it is sweet to see that her little one is growing up to be just as awesome as her.