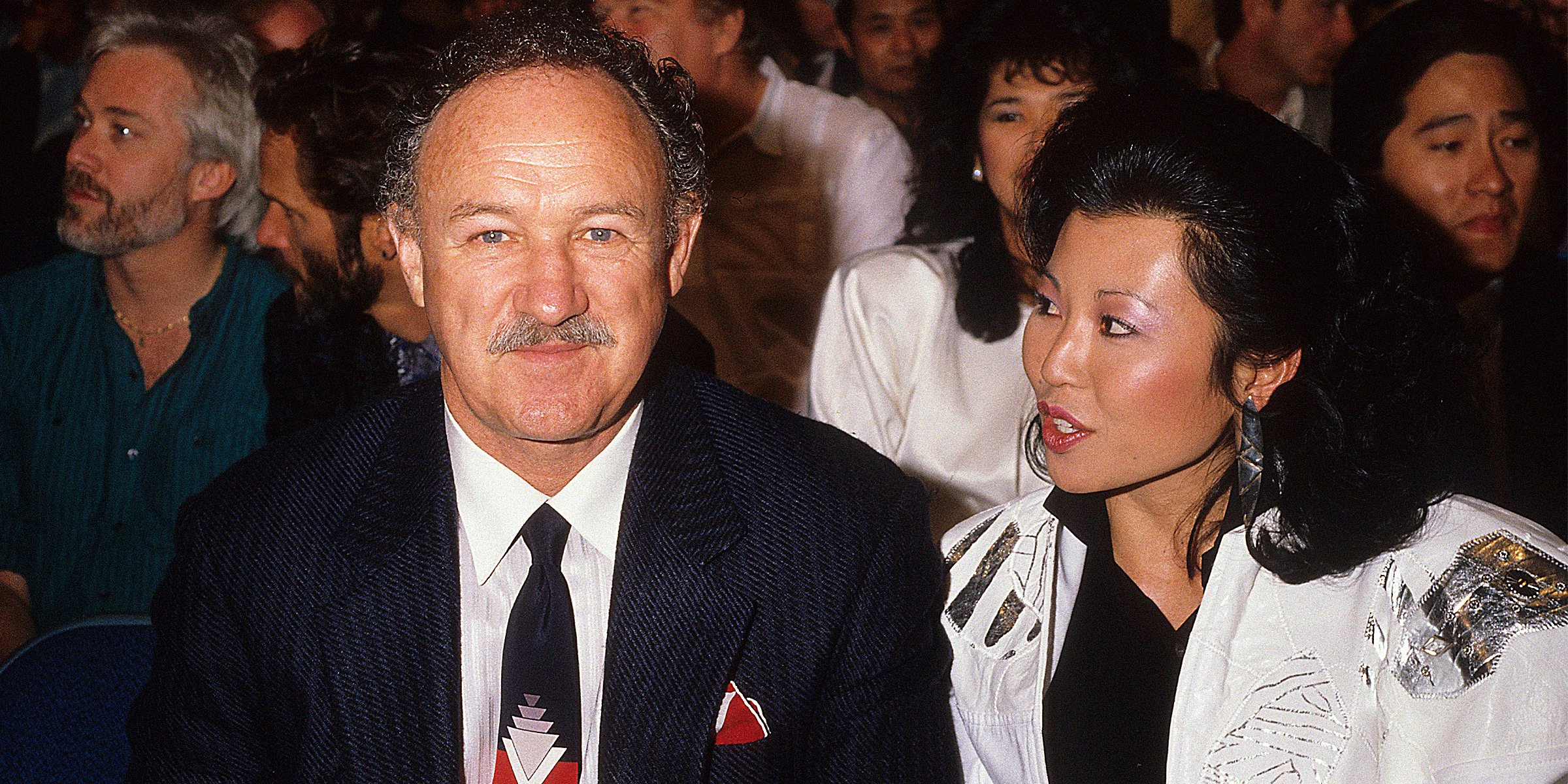 Getty Images
Betsy Arakawa Is Gene Hackman's Second Wife & She Is 3 Decades Younger — Facts about Her

Hawaiian-born Betsy Arakawa was a classical pianist, and her exotic beauty caught Gene Hackman's eye. Sometime in the mid-1980s, she met the newly divorced actor when she was working part-time at the California gym he frequented.
Academy Award-winning actor Gene Hackman is known for his role in "The French Connection." He had not finalized the divorce from his first wife, Faye Maltese, when he first met Betsy Arakawa.
She was more than 30 years his junior, but despite the age gap, the two fell passionately in love. The couple moved in together, and a few years later, they made it official by tying the knot in 1991.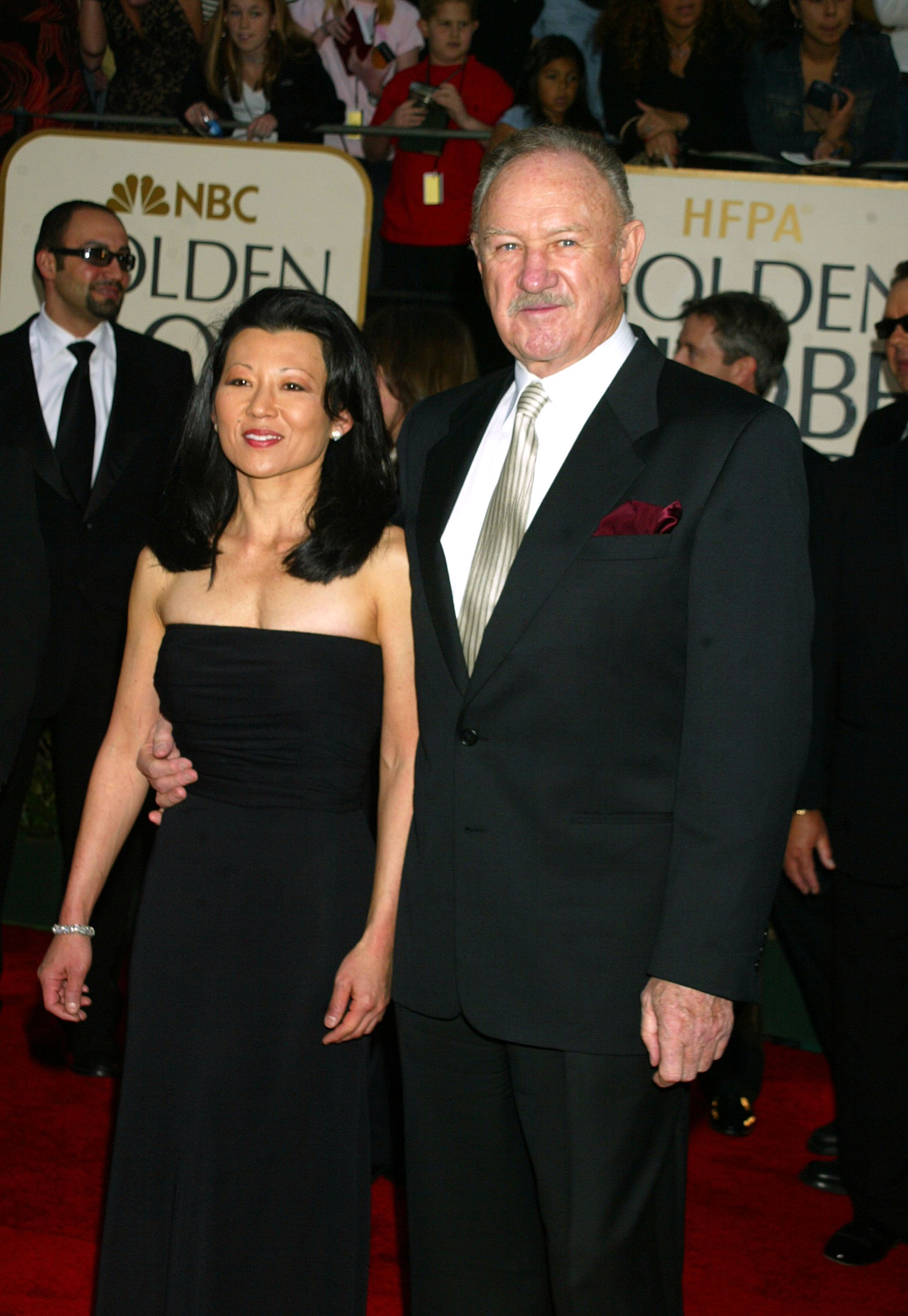 Gene Hackman and Betsy Arakawa at the 60th Annual Golden Globe Awards on January 19, 2003 | Source: Getty Images
FACTS ABOUT BETSY ARAKAWA
Arakawa lives a very private life, and there is very little information about her family background. However, it is known that she was born in Hawaii and retired as a classical pianist.
The musician, who is 32 years younger than her husband, became famous after their marriage, and they currently live a quiet life in Santa Fe, New Mexico.
As they enjoy their blissful life, Arakawa has proven to be an astute supporter of her husband. She also became an inspiration for Hackman, especially when he wrote one of his books.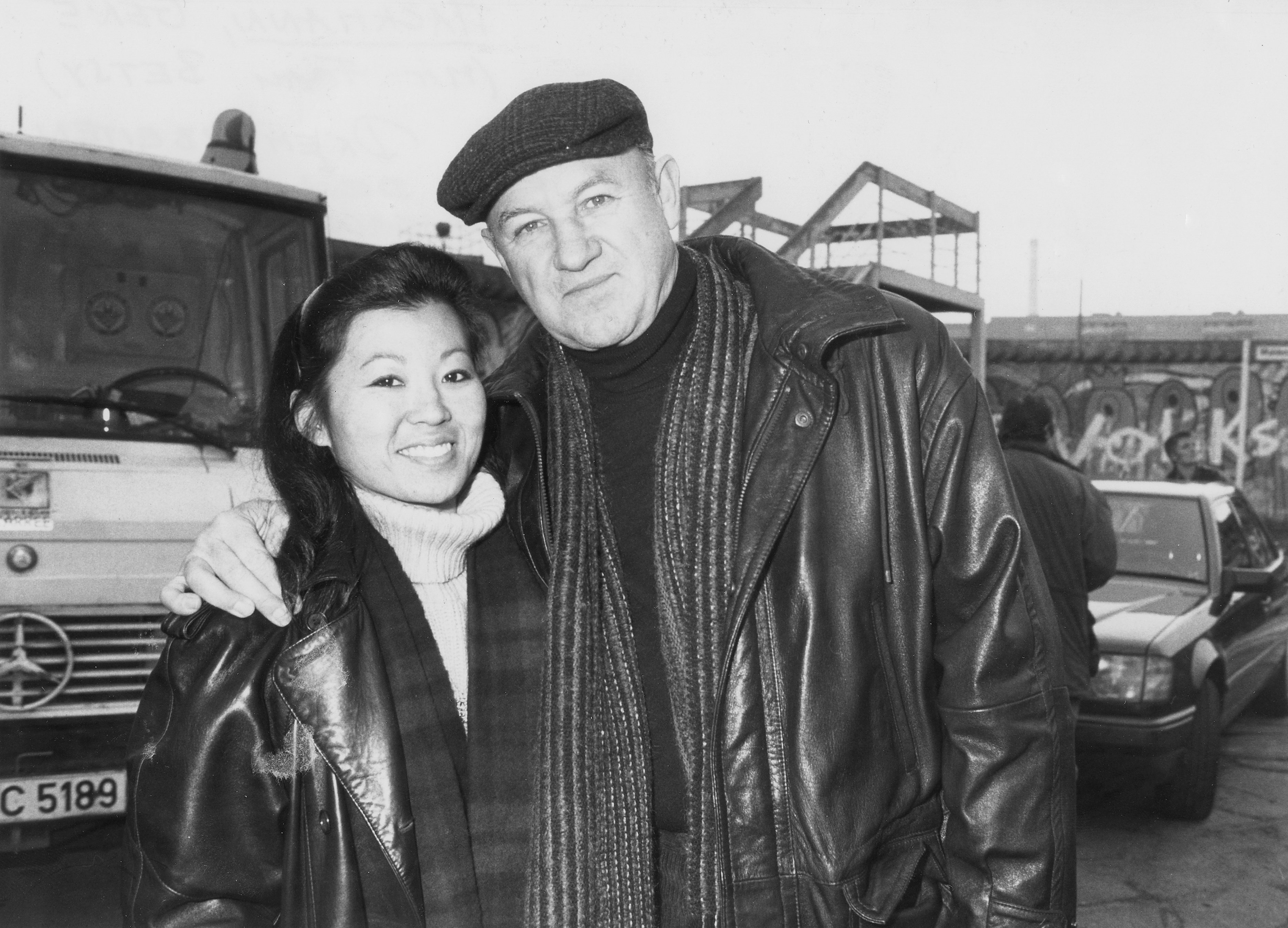 Photo of Gene Hackman and Betsy Arakawa on March 1, 1989 | Source: Getty Images
In 2001, when he published his novel "Payback at Morning Peak," he thanked her for her work. He wrote:
"To my wife, Betsy. Without her work and patience, this book would be but a passing thought. One Jubal hiked with abandon through the mountainous forest, cradling."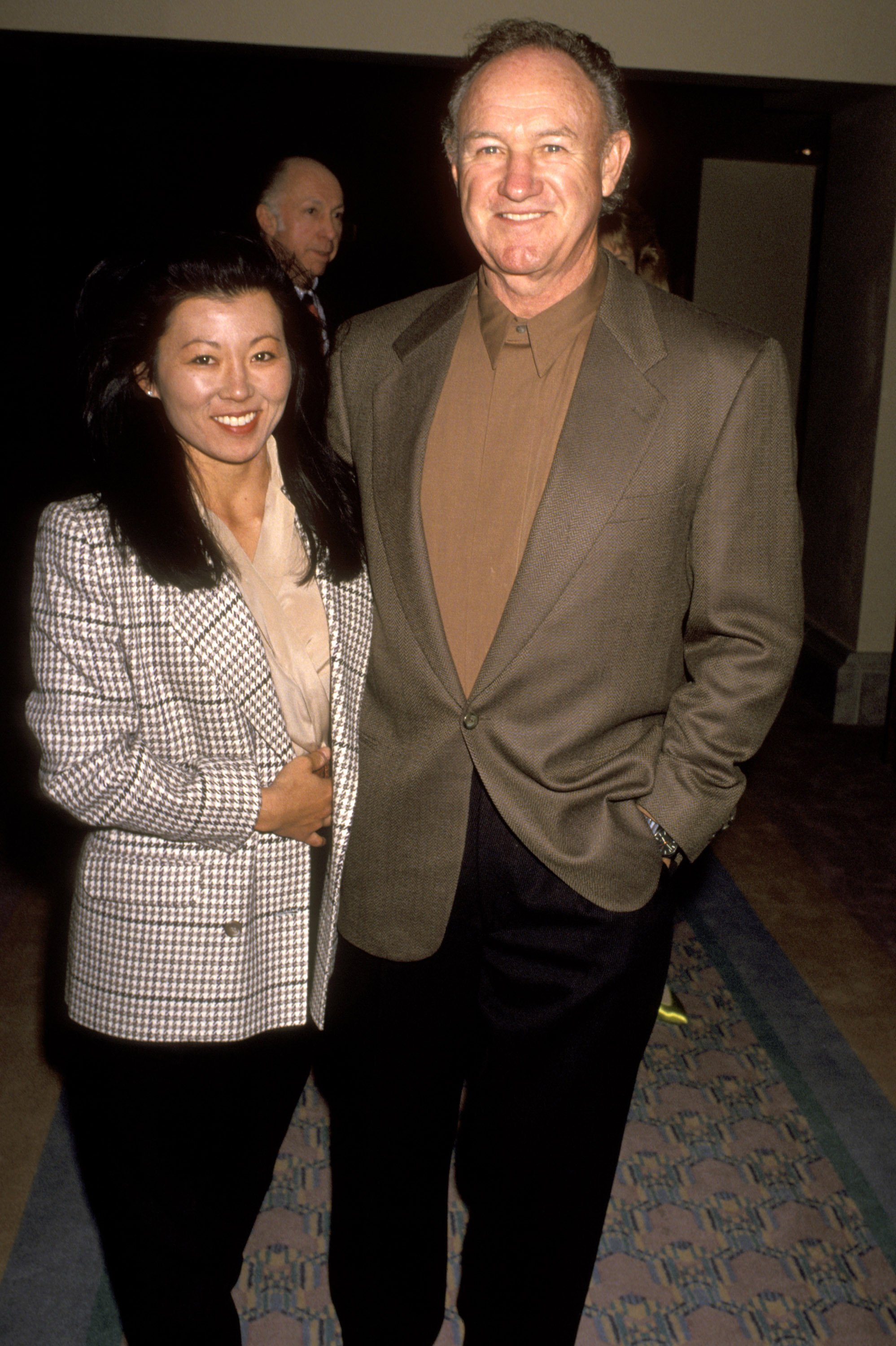 Gene Hackman and Betsy Arakawa at the Celebrity Sports Invitational on November 29, 1991 | Source: Getty Images
INSIDE BETSY'S RELATIONSHIP WITH GENE
In the early 1980s, Arakawa was working at a Los Angeles fitness center as a part-time employee when she met "The Royal Tenenbaums" actor.
It was not until 1984 before they officially began dating. In no time, Arakawa and her husband moved in together into his home in Santa Fe, New Mexico, where they now live a quiet life.
He finalized his divorce from his first wife in 1986, but he and Arakawa waited five more years before they got married in 1991. The couple never had any kids, and she accompanied him to red carpets and public events until he retired from acting in 2004.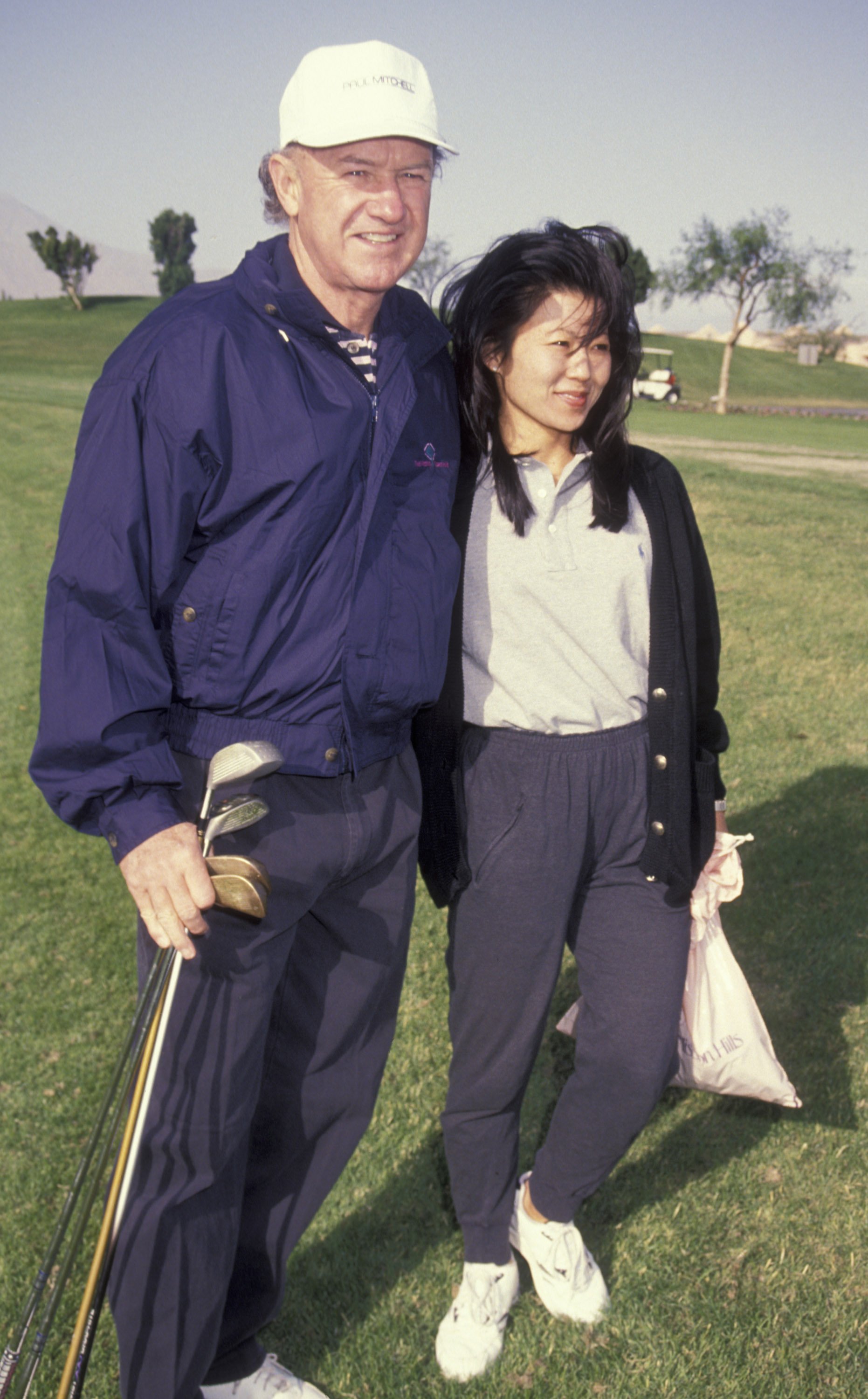 Gene Hackman and Betsy Arakawa at the Mission Hills Pro-Celebrity Sports Invitational on November 30, 1991 | Source: Getty Images
BETSY AND GENE WERE INVOLVED IN AN INCIDENT WITH A HOMELESS MAN
In 2012, Hackman reportedly hit a homeless man. However, he only acted to defend his wife. The homeless man, Bruce Becker, had walked up to the couple as they left a restaurant.
According to reports, Becker allegedly called Arakawa ugly and degrading names, causing Hackman to slap him across the face. After being hit, the man called the police to file a report.
After the police arrived, they questioned Arakawa and her husband. The police later resolved the incident as an act of self-defense, and charges were not pressed against the actor.
Gene Hackman and Betsy Arakawa at the PCC Celebrity Art Show on September 11, 1991 | Source: Getty Images
GENE HACKMAN'S FIRST MARRIAGE
In 1955, Hackman was a 25-year-old struggling actor who still shared an apartment with his two friends, Dustin Hoffman and Robert Duvall, when he met Maltese at a Y.M.C.A.
She was a pretty, vivacious New York secretary at a bank, and they instantly fell in love. In 1956, the couple married and lived in a tiny walk-up as it was all they could afford.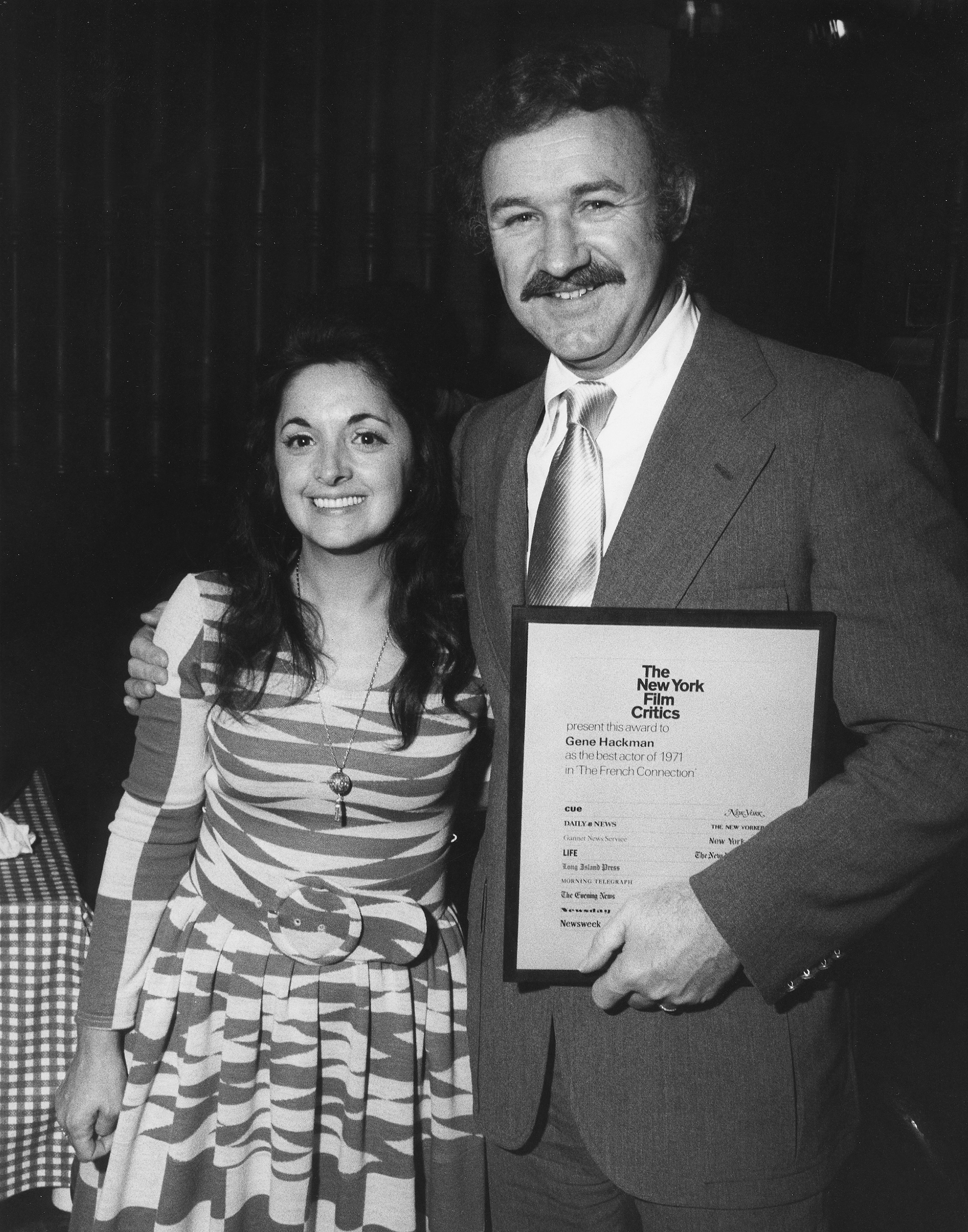 Gene Hackman and Faye Maltese at the New York Film Critics Award in 1972 | Source: Getty Images
After he moved to New York, he found work in Off-Broadway plays, and in the 1960s, he started to take on significant roles that took his career to the next level.
Over the next few years, they welcomed three children together: Christopher Allen, Elizabeth Jean, and Leslie Anne. His children seem to have chosen different career paths and prefer to live private lives.
Hackman's big break came in 1966 when he played the role of Buck Barrow in "Bonnie and Clyde." He shone in his first significant movie role, which earned him an Oscar.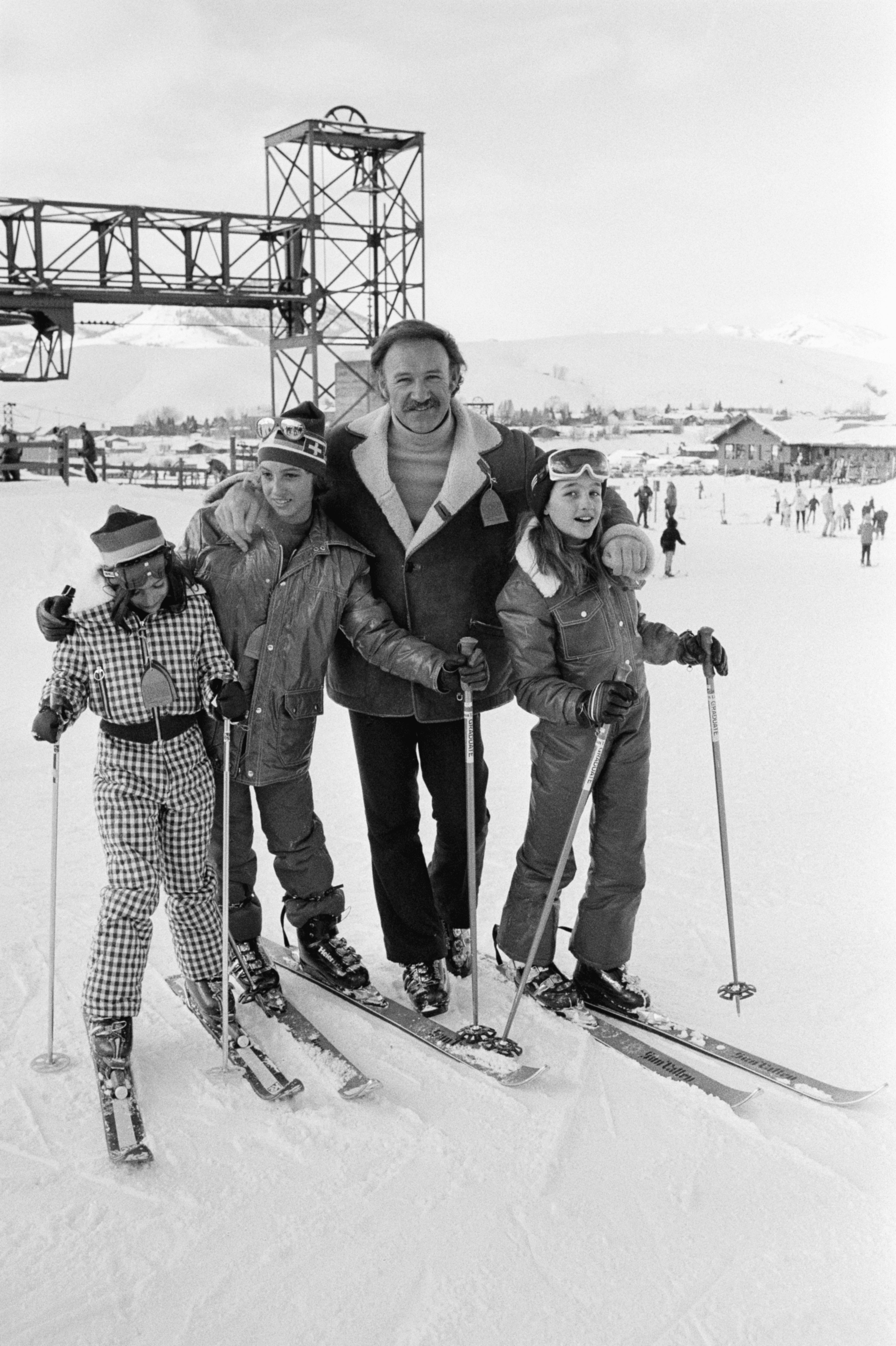 Gene Hackman and his children at Sun Valley circa 1974 | Source: Getty Images
While he became more successful in his career, his relationship with his family suffered and soon drove them apart as he spent too much time away from home.
After nearly three decades together, Hackman and Maltese separated in 1982, and their divorce was finalized in 1986. However, they never talked about the reason for their divorce.
Please fill in your e-mail so we can share with you our top stories!