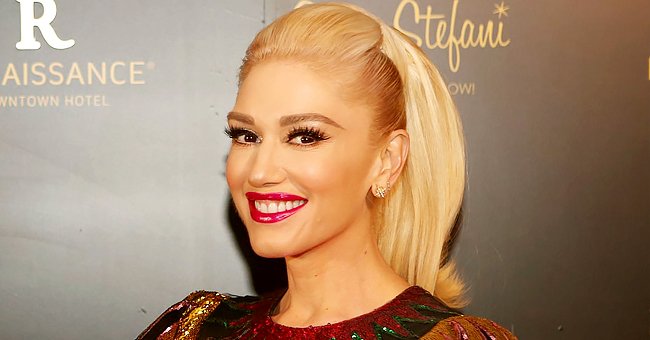 Getty Images
Fans Gush over Gwen Stefani's Beauty as She Rocks Glamorous Eyeglasses from Her LAMB Collection
Pop star Gwen Stefani had fans gushing on Sunday after posting a series of glamorous snaps rocking eyeglasses from her LAMB Collection that left fans praising the singer's beauty.
Gwen Stefani's fans were treated to a series of snaps advertising the pop star's newest eyewear collection on her recent Instagram post where she modeled the glasses herself. The images were a hit, with fans praising the star.
Stefani's fans made their thoughts known as they took over her comment section, complimenting the 51-year-old on her confidence and ageless beauty, with many seemingly impressed with her flawless skin.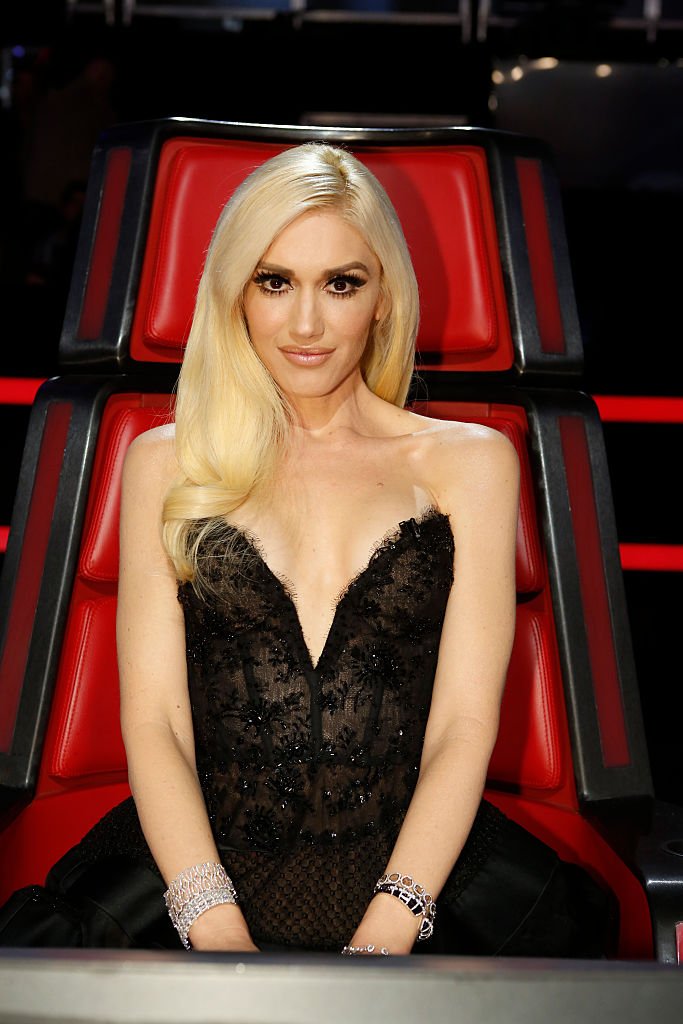 A portrait of pop singer Gwen Stefani on NBCs The Voice. Source | Photo Getty Images
Stefani might be glowing due to her upcoming nuptials to country singer Blake Shelton. The pair met on "The Voice" and went public with their romance in 2015, thrilling their fans last year after getting engaged.
Shelton, who recently made an appearance on the "Apple Music" radio show, hilariously took up a challenge from the host Luke Bryan to cut down on some pounds before the anticipated wedding. Shelton confessed:
"I feel like if I say 10, I have to do it. So, 10. It's out there now, I can't let people down."
Stefani has thanked music sensation Pharell Williams for inspiring her to do soul searching while facing a moment of heartache after her divorce from Gavin Rossdale, realizing making music was an avenue to help others.
The singer took to the studio to record her 2016 album, which received criticism from the record label. Reflecting, Stefani believes it was an important part of her journey as it led her to meet her current fiance Blake Shelton.
The singer jokingly acknowledged TikTok is not meant for her.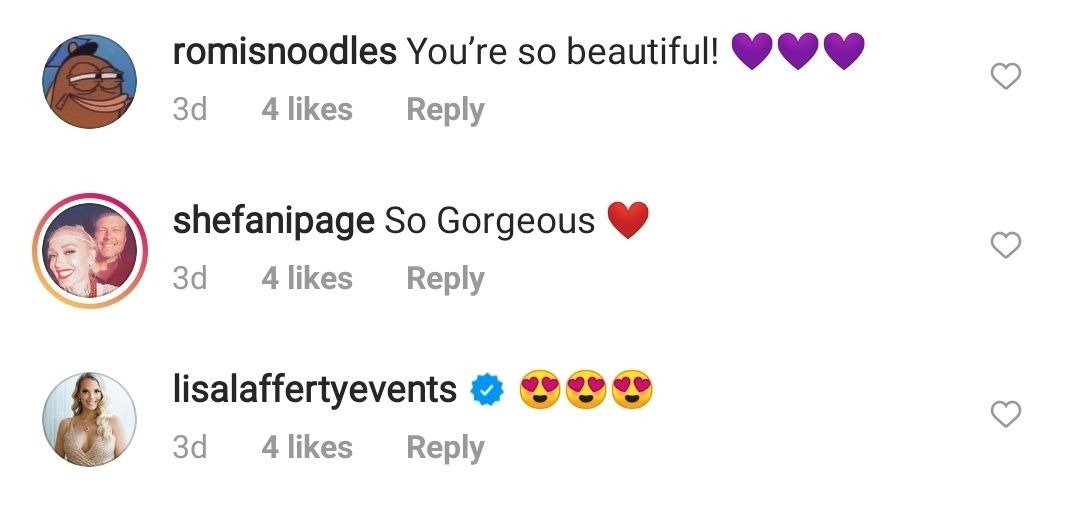 Comments on Gwen Stefani's Instagram page Source | Photo:instagram.com/gwenstefani/
The star recently did a candid with Today, where she opened up on how her mother's advice from a young age of always turning to faith during difficult life moments helped her throughout her life.
During the interview, Stefani revealed her faith helped her open up to new life experiences following her 2016 split from ex-husband, singer Rossdale after their 14-year marriage.
"I was turning to my faith right away. That was a seed that my mom planted in me when I was a little girl."
Adam Levine, also a coach on "The Voice," along with the famous couple recently put their acting skills on display during the Super Bowl as they shot a humorous advert for T-Mobile that made a play on how they met.
In the ad, Stefani tells Levine she is ready to start dating again and shares her list of qualities she is looking for in a guy. Due to network issues, Levine hears the opposite and sends Shelton out on the date.
The hilarious advert was an addition to recent light-hearted headlines after Stefani posted a seemingly awkward video addressing a fan who criticized her TikTok content.
In her hilarious response, Stefani intentionally misspelled TikTok and thanked the fan for calling her out. The singer jokingly acknowledged TikTok is not meant for her and offered the fan to help themselves to her music.
Please fill in your e-mail so we can share with you our top stories!