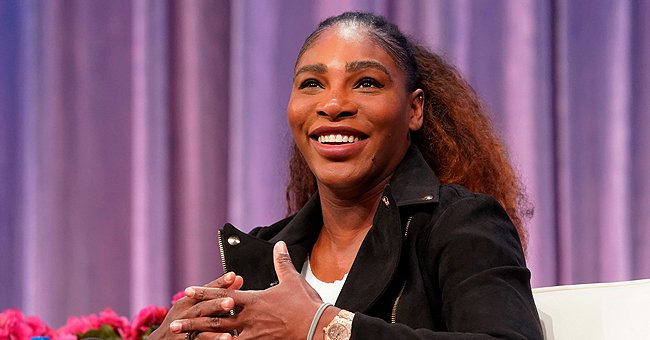 GettyImages
Serena Williams' Daughter Olympia Rocks Nike Jacket, Leggings & Sneakers — See Her Sporty Look

Ohanian recently took to Instagram, sharing a short clip of his daughter Olympia rocking a sporty outfit inclusive of a Nike jacket, leggings, and pink sneakers.
Internet entrepreneur and husband to renowned tennis player Serena Williams, Alexis Ohanian recently uploaded a video to Instagram where daughter Alexis Olympia Ohanian Jr. wore a sporty number, specifically a Nike jacket, leggings, and pink shoes.
In the short clip, mother Williams can be seen whispering something into the three-year-old's ear. After this, the young girl promptly fakes a high five with her father, sending both the child and her mother into fits of laughter.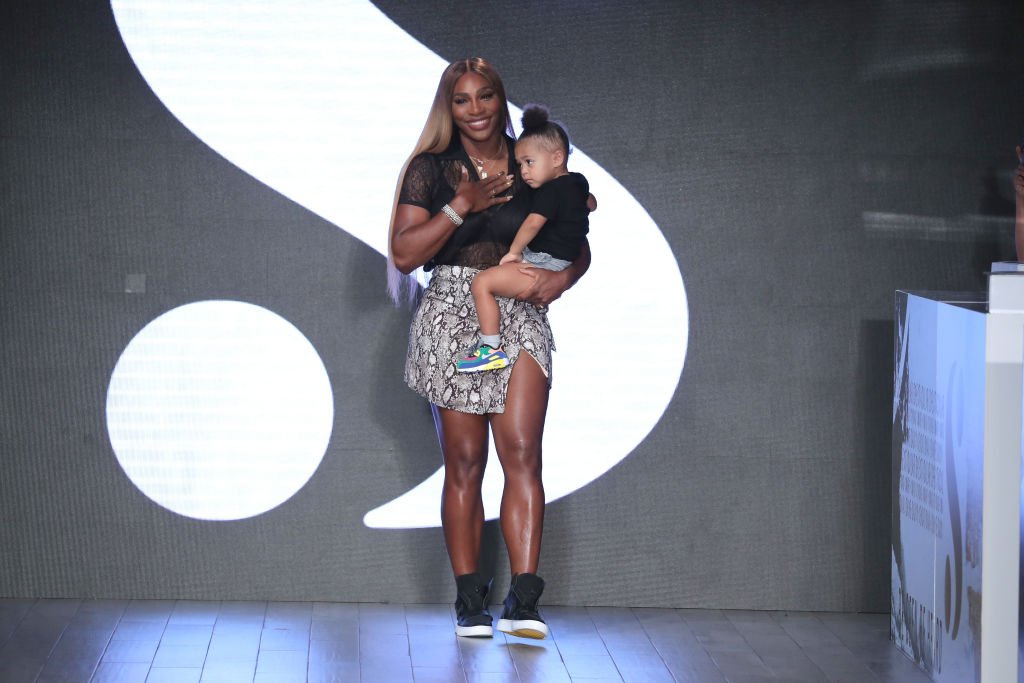 Serena Williams and her daughter Olympia on the runway of her "S by Serena Williams" fashion show in September 2019. | Photo: Getty Images
OUTNUMBERED
The Instagram post received 261,149 views, with positive comments streaming in from different Instagrammers. Ohanian, obviously enamored by this wife and daughter said the following in the post's caption:
"I was already outnumbered. Now this. ?? @olympiaohanian x @serenawilliams is too much"
From this video, anyone can tell that the young daughter and Serena have a very close relationship. However, pulling tricks on their dad and father isn't the only way the two bond, with Serena already sending the youngster for tennis lessons.
GLOBETROTTERS
The video was taken in Australia as the family takes a trip together. Although, this is not simply a holiday but rather a chance for Serena to take part in another tennis season, specifically the 2021 Australian Open.
Olympia could possibly be her mother's biggest fan. The three-year-old cheered her mom on during Australia's "Day at the Drive" exhibition in Adelaide.
The 39-year-old sports champion took home a Grand Slam in Melbourne during 2017. Not many people knew it at the time, but this admired tennis star won the Grand Slam whilst pregnant with Olympia.
OLYMPIA NEVER GOES OUT OF STYLE
Speaking about Serena's Florida home, the mother divulged that the two parents both think that their daughter's room is the most extravagant and stylish in the entire house. Her room even includes a slide with Serena claiming that:
"She goes down the slide every night while we're thinking, Man, we shouldn't have done that, because now at bedtime, she just wants to slide."
A slide is not the only luxurious item to be found in the three-year-old's room. A blown-glass chandelier as well as a castle bed take up space as well, obviously custom-designed to make any child glow with joy.
STYLISH CHILD, STYLISH FAMILY
No wonder Olympia sports so much style having grown up in a family that knows exactly how to dress. Recently, Venus Williams, Serena's sister and Olympia's aunt shared an Instagram photo of the two dressed in casual yet fashionable attire.
Venus wore a stylish black hoodie whilst smiling and sitting next to her sibling. Both of them looked really content, as Serena pulled out the peace sign for the camera.
CHEERING HER MOM ON
Olympia could possibly be her mother's biggest fan. The three-year-old cheered her mom on during Australia's "Day at the Drive" exhibition in Adelaide.
Of course, the young girl didn't leave the house without the proper ensemble, wearing a gorgeous and floral blue dress. This was accompanied by white sneakers and blue bows in her hair, once again showing off her and her family's flair for fashion.
Please fill in your e-mail so we can share with you our top stories!